What is SPC software?
SPC software, also known as Statistical Process Control Software, is a powerful tool that helps businesses monitor and control their production processes. It works by collecting and analyzing data in real-time, and then using statistical methods to identify and reduce variability in the manufacturing process.
Contact us if you are wanting to have a
bespoke Spc application
developed?
There are a wide variety of uses for SPC software across many different industries. For example, it can be used to monitor quality control in manufacturing, track and analyze customer feedback, and even help identify potential areas of risk or inefficiency in supply chain management.
In addition to its specific uses, SPC software can also be customized to meet the unique needs of each business. This means that business owners can work with developers to create software that meets their specific requirements and incorporates features like real-time alerts and automatic corrective action.
Overall, SPC software is a valuable tool that can help businesses improve quality, reduce waste, and increase efficiency. By leveraging its powerful capabilities, business owners can gain a competitive edge in their industry and drive long-term growth and success.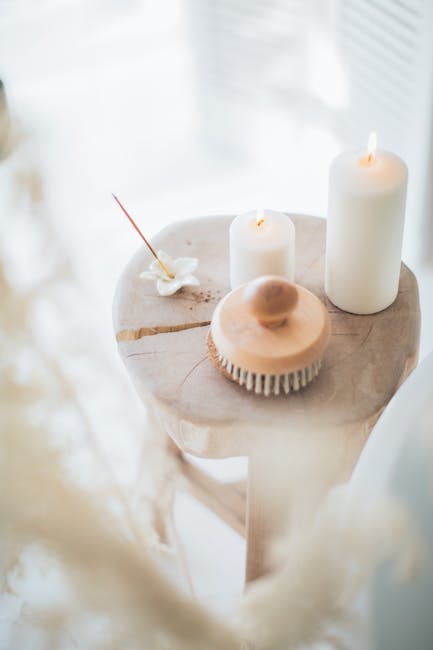 What are the main functions of SPC software?
SPC software typically comprises several modules that cater to different aspects of statistical process control. Some of the main modules that are typically included in SPC software include:
1. Data Collection Module: This module allows users to systematically collect data related to a particular process or production line. This module may have features that automatically input data from various sources and also lets users input data manually.
2. Charting/Graphing Module: This module helps users visualize the data collected in the data collection module through various chart types such as control charts, scatterplots, histograms, and Pareto charts.
3. Analysis Module: This module provides statistical analysis features such as capability analysis and performance analysis. This module also alerts users if there are any out-of-control points or if a process appears to be non-random.
4. Reporting Module: This module generates reports based on the data collected and analyzed. Reports generated can be customized to fit different user requirements.
5. Alerting Module: This module sends automatic alerts to users if pre-defined conditions are met, such as if there are any major changes in the process or if the process is out of control.
Overall, the main functionality provided by SPC software revolves around monitoring and controlling the performance of a process through data and statistical analysis. This helps users make informed decisions and take corrective action where necessary to improve the quality of the process.
Data / systems integration
SPC software is a statistical process control system that is often integrated with other software systems to maximize its benefits. It is commonly integrated with manufacturing execution systems, quality control software, and product lifecycle management software.
When integrating SPC software with other systems, APIs or other tools are used to ensure seamless flow of data between systems. One of the considerations when using APIs is the need to ensure compatibility between different software systems to avoid any errors during data transfer. Additionally, considerations should be given to the data format, size and structure to ensure that data is transferred correctly between systems. Another important consideration when integrating SPC software with other systems is data security. Sensitive data may need to be encrypted so that only authorized users can access it.
Remember, when integrating SPC software with other systems, it's crucial to conduct thorough testing to identify and resolve any issues before going live. By doing so, you can ensure that your SPC system is seamlessly integrated with your other systems, helping you to optimize your operations and achieve your business goals.
Who uses SPC software?
Organizations across various industries and verticals use spc software and spc charting software to improve their processes, increase efficiency, and reduce errors. This includes manufacturing companies, healthcare organizations, financial institutions, and even government agencies.
In terms of organization size, both small and large companies can benefit from spc software. Small businesses can use these tools to streamline their operations and compete effectively with larger competitors, while large organizations can leverage spc software to manage complex processes and ensure compliance with regulations.
Overall, any organization that values quality control and process improvement can benefit from spc software and spc charting software. The key is to find a software development company that can create a custom solution that meets the specific needs of your business. With the right tools in place, your organization can improve efficiency, save time and money, and ultimately achieve better business outcomes.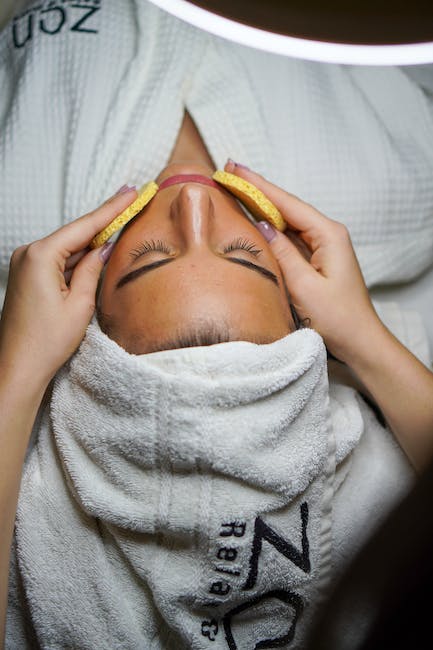 Benefits of SPC software
Organisations use spc software for a variety of reasons, but primarily because it helps them to improve their processes and reduce waste. By tracking key performance indicators and ensuring that processes are operating within acceptable tolerances, businesses can identify areas of improvement and make changes to increase efficiency and productivity.
Some of the key benefits of spc software include reduced costs, improved quality, increased employee engagement, and better decision-making. By using data to drive decision-making processes, businesses can make more informed choices and identify opportunities for improvement.
Overall, spc software is an essential tool for businesses that want to stay competitive in today's rapidly changing marketplace. With its ability to improve processes, reduce waste, and increase productivity, spc software is a must-have for any business looking to succeed in today's economy.
Some of the players in the SPC software market
There are several main brands of spc software and spc charting software in the market. Some of the popular ones include:
1. Minitab: Minitab stands out due to its user-friendly interface and comprehensive statistical analysis tools. Its benefits include the ability to generate detailed reports, conduct power analysis, and easily create charts and graphs. However, some customers have noted that the software can be prone to crashes and is not very customizable.
2. QI Macros: QI Macros is known for its affordable pricing and ease of use. It offers an impressive array of features, such as over 100 templates, real-time data analysis, and compatibility with multiple data formats. However, some users have found the interface to be clunky and the documentation to be lacking.
3. InfinityQS: InfinityQS is a popular option for larger organizations due to its scalability and flexibility. It offers robust capabilities such as real-time data monitoring, automated alerts, and customizable dashboards. However, users have reported that the software can be complicated to set up and requires a significant learning curve.
4. SPC for Excel: SPC for Excel provides a straightforward approach to statistical process control (SPC) and is known for its affordability. It includes features such as control charts, Pareto charts, and process capability analysis. However, some users have experienced compatibility issues with newer versions of Excel and reported that the support team can be slow to respond.
5. JMP: JMP is a comprehensive data analysis software that offers advanced statistical modeling and data visualization capabilities. Its benefits include automatic data cleaning, predictive modeling, and interactive graphics. However, some users have noted that the software can be challenging to learn and may require a more significant investment in training.
Overall, it is essential to evaluate each spc software option carefully based on your organization's needs and budget. While each software has its benefits, there are also potential shortcomings to consider based on customer feedback.
Benefits of off-the-shelf SPC software
Off-the-shelf spc software can offer a number of benefits to businesses looking to improve their quality control processes. Firstly, these solutions are often more affordable than bespoke software development, making them more accessible to smaller businesses. They are also typically easier to implement, requiring less training and set-up time.
Off-the-shelf spc software may also offer a wider range of features and support, thanks to the expertise and experience of the software developers. This means that businesses can benefit from a more comprehensive solution without the need for custom development. Furthermore, the best software solutions often come with frequent updates and patches, ensuring that businesses can benefit from ongoing improvements and support.
Overall, off-the-shelf spc software can be a great investment for businesses looking to improve quality control processes. They offer affordability, convenience and expertise, making them an attractive option for businesses of all sizes.
Limitations of off-the-shelf SPC software
Off-the-shelf SPC software can come with a range of limitations that can impact a business's ability to effectively monitor and improve their processes. One common issue is that pre-packaged software may not be able to handle the specific needs of a particular organization. For example, if a business has bespoke processes, procedures, or checks it performs that are unique to their operation, then a generic solution may not be able to meet these requirements without significant customization.
Another limitation of off-the-shelf SPC software is that it may not be able to integrate with other software systems used by the organization. This can result in data silos and inefficient data management that can hinder accurate analysis of a business's overall performance. For example, if the SPC software cannot integrate with the organization's ERP system, then data may need to be manually entered or exported and imported, which can lead to errors, duplication and confusion.
A third limitation of off-the-shelf SPC software is that it may not be able to provide the level of visualizations and customization required for effective monitoring and improvement. In many cases, businesses need the ability to track and analyze data over time and in different ways to identify trends and areas for improvement. Pre-packaged software may not have this level of flexibility or granularity required by the business.
Overall, it is important for businesses to carefully consider their needs and requirements before choosing an off-the-shelf SPC software solution. In many cases, a bespoke solution developed by a specialist software developer may be a more suitable approach that can offer personalized software that is tailored to the business's exact requirements, improving efficiency and ease of use.
Is bespoke SPC software a viable option?
Bespoke or partially bespoke SPC software offers a host of benefits to businesses that are looking to improve their quality control and streamline their operations. Some of the key advantages of investing in custom SPC software include greater accuracy in data analysis and reporting, improved efficiency and productivity, enhanced quality control, and better compliance with industry regulations and standards.
One successful use case of bespoke SPC software is for a large manufacturing company that produces automotive parts. The company was experiencing quality control issues and was struggling to keep up with the high demands of their customers. By investing in custom SPC software, they were able to automate their quality control processes, which led to a significant improvement in product quality and a reduction in waste. The system also provided real-time data analysis and reporting, allowing the company to quickly identify any issues and take corrective action.
Another example of a successful use case for bespoke SPC software is for a food processing company. The company was looking to improve their food safety and quality control processes, particularly around HACCP compliance. By investing in custom SPC software, they were able to automate their processes and ensure that all critical control points were monitored effectively. This led to a significant reduction in the number of product recalls and a boost in customer confidence.
In conclusion, bespoke or partially bespoke SPC software offers businesses a range of benefits, including improved accuracy, efficiency, productivity, quality control, and compliance. By investing in custom software, businesses can tailor their processes to their specific needs, which can lead to significant cost savings and a competitive advantage. Successful use cases in industries such as manufacturing and food processing have shown that custom SPC software is an effective solution for improving quality control and streamlining operations.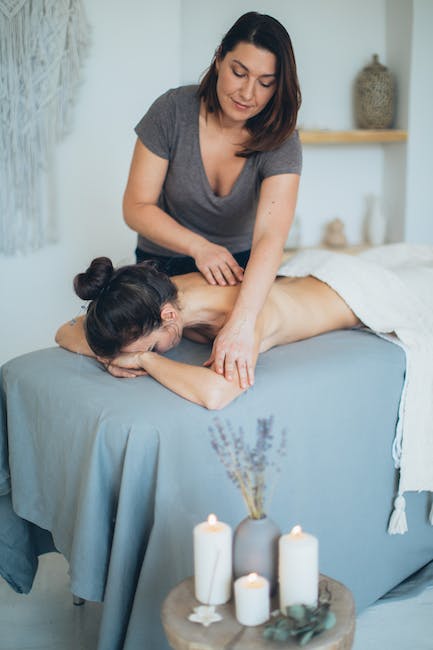 Fun facts about SPC software
Statistically speaking, implementing spc software in a manufacturing environment can result in up to a 60% reduction in defect rates. This translates into considerable cost savings for businesses.
SPC charting software has been around since the 1920s, but it has seen a surge in popularity in recent years. This is due to advances in technology that have made it more accessible and easier to use.
One trend in spc software is the move towards cloud-based solutions. This allows businesses to access their data from anywhere and collaborate in real-time with team members across different locations.
Another trend is the integration of AI and machine learning capabilities into spc software. This allows for more accurate analysis and predictions, as well as the automation of certain processes.
Custom spc software can be tailored to meet the specific needs of a business, from data collection to reporting. This can result in more efficient processes and better decision-making.
Overall, spc software can not only improve quality control but also boost productivity and profitability for businesses in a variety of industries.
SPC software FAQ
1. What is spc software and how can it benefit my business?
SPC software is statistical process control software that is designed to help businesses improve their processes and quality control. It uses statistical tools to identify variations in processes, so that corrective action can be taken quickly if necessary. Using spc software can help businesses reduce costs, improve productivity and customer satisfaction.
2. How does spc charting software work?
SPC charting software displays data in graphical format, making it easier to identify trends and patterns. The software uses statistical tools to calculate the appropriate control limits for each data point, and displays these limits as horizontal lines on the chart. Data points that fall outside of these limits are flagged for further investigation.
3. Can spc software be customized to suit my specific business needs?
Yes! Bespoke development of spc software allows for full customization to suit your specific business needs. This means that you can have features developed that are tailored to your business requirements, ensuring that you get maximum benefit from the software.
4. What development process is used to build bespoke spc software?
The development process used will depend on the software development company you work with. However, most companies will use an agile development process that involves frequent communication and collaboration between the development team and clients. This ensures that the software is developed to meet your specific needs and requirements.
5. What kind of support will be provided after the spc software is developed?
This will depend on the software development company you work with. However, most companies will provide ongoing support and maintenance to ensure that your software is running smoothly and any issues are addressed quickly.
6. How long will it take to develop bespoke spc software?
The development time will depend on the complexity of the software and the requirements of your business. It's important to work closely with your development team to ensure that project deadlines are established and met.
7. What kind of costs can I expect when developing bespoke spc software?
The costs will vary depending on the scope of the project and the software development company you work with. It's important to discuss costs upfront with your development team to ensure that you have a clear understanding of what to expect.
Next Steps?
Are you tired of using generic spc software that doesn't meet all of your business's unique needs? Are you struggling to integrate new data migration into your existing systems? If so, it's time to consider having a custom spc software developed.
As a market expert in spc software and spc charting software, I can confidently say that a bespoke solution will revolutionize the way your business operates. Tailored to your exact requirements, custom software will improve efficiency, reduce errors and ultimately improve your bottom line.
Our team of skilled developers and engineers are ready to take on any challenge, from complex systems integration to complete data migration. With a keen eye for detail and a dedication to delivering on time and on budget, we have helped businesses of all sizes achieve their goals.
So why wait? Get in touch with us today to discuss your needs and learn how we can help take your business to the next level with custom spc software. Don't settle for generic solutions, invest in the future of your business with bespoke software development.
Read more about the main software category
Other Applications
.
Other services in Other Applications category: