Bespoke Purchase Order Software
What is PO system?
A PO system, or purchase order system, is a type of software used by businesses to facilitate the purchase and procurement of goods and services. It is commonly used in industries where large volumes of goods and materials are purchased on a regular basis, such as manufacturing, construction, and retail. The primary function of a PO system is to automate and streamline the purchasing process, making it faster, more efficient, and less prone to error.
Contact us if you are wanting to have a
bespoke Purchase Order application
developed?
A custom PO system can be tailored to the specific needs of a business, allowing for greater flexibility and control over the purchasing process. This can include features such as automated inventory tracking, real-time reporting, and integration with other financial management systems. A custom PO system can also be designed to integrate seamlessly with existing purchasing workflows and processes, reducing the need for manual data entry and increasing accuracy.
In addition to streamlining the purchasing process, a PO system can also help businesses to manage costs and reduce waste. By tracking inventory levels and ordering only what is needed, businesses can reduce the risk of overstocking and minimize the amount of unsold inventory. A PO system can also help businesses to negotiate better pricing and terms with suppliers, by providing detailed data on purchasing patterns, volumes, and trends.
Overall, a custom PO system can provide businesses with a powerful tool for managing their purchasing process, reducing costs, and improving efficiency. Whether it is used in a small business or a large enterprise, a well-designed PO system can have a profound impact on the bottom line.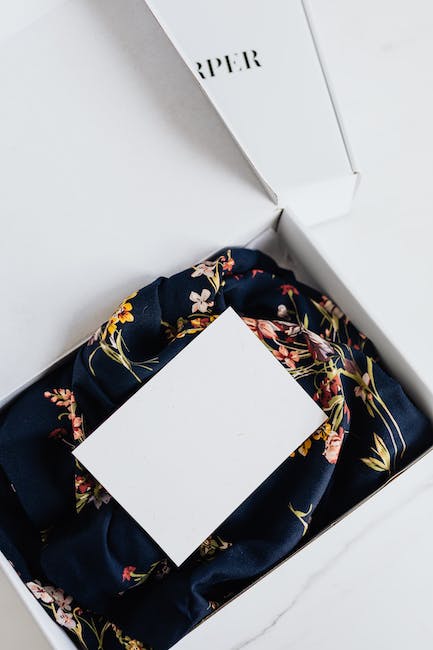 What are the main functions of PO system?
Purchase order (PO) system is an essential tool that streamlines the purchasing process of a business. A custom PO system is specifically tailored to meet the unique requirements of a business, from creating POs to tracking inventory.
The main modules that comprise PO system include:
1. Purchase Order Management: This module is the backbone of the PO system, allowing users to create and process POs within a few clicks. It encompasses features such as PO creation, editing, and management, ensuring accuracy, and maintaining a record of all transactions.
2. Supplier Management: This module enables businesses to manage their suppliers effectively. With this module, businesses can track supplier performance, manage supplier contracts, and ensure timely deliveries.
3. Inventory Management: This module enables businesses to track their inventory levels, ensuring that the right products are available when needed. With this feature, businesses can monitor inventory levels, track product usage, and determine reorder quantities.
4. Reporting and Analytics: This module collects data from different sources, provides powerful insights, and presents the data in an easy-to-understand format. It enables businesses to monitor and optimize their spending, detect potential issues, and view performance metrics.
5. Workflow Automation: This module streamlines the entire purchasing process, from PO creation to supplier payment. It automates routine tasks, such as sending POs for approval, updating inventory levels, and sending payment reminders.
Overall, a custom PO system provides businesses with the flexibility and scalability to optimize their purchasing process and improve efficiency. It reduces administrative overheads, minimizes errors, and ensures timely deliveries, allowing businesses to focus on more strategic objectives.
Data / systems integration
A PO system, or purchase order system, often needs to integrate with other systems for it to be fully effective. One common integration is with accounting or ERP software, such as QuickBooks or SAP. This allows for seamless processing of purchase orders and invoices, as well as better tracking of expenses and inventory.
APIs or other tools may be used to facilitate these integrations. When using APIs, considerations such as security, scalability, and data formatting must be taken into account. It's important to ensure that the integrations are reliable and robust, as errors or disruptions can have serious financial consequences.
Another consideration is the ability to customize the integration to meet specific business needs. For example, some companies may need to integrate their PO system with a specific supplier's ordering system or database. Working with a software development company that has experience in building custom integrations can be beneficial in this regard.
Overall, integrating a purchase order system with other systems can provide significant benefits in terms of efficiency, visibility, and accuracy. Careful planning, attention to detail, and a focus on meeting business needs are all important factors to consider when implementing such integrations.
Who uses PO system?
Organizations of all sizes and across different industries use purchase order systems, purchase order software, purchasing software, and purchase order management software open source. Small businesses, medium-sized enterprises, and large corporations all utilize these systems to streamline their procurement processes, effectively manage their inventory, and keep track of their expenditures. The use of purchase order systems is particularly prevalent in industries such as manufacturing, retail, healthcare, and hospitality, where large volumes of goods or services need to be procured regularly. The Xero purchase order system, for example, is popular among businesses that use the Xero accounting software for their financial management. The open source purchase order management software is favored by organizations that prefer the flexibility and customization options offered by open source software. Regardless of their size or sector, businesses can benefit greatly from implementing and customizing these systems to meet their unique needs and requirements.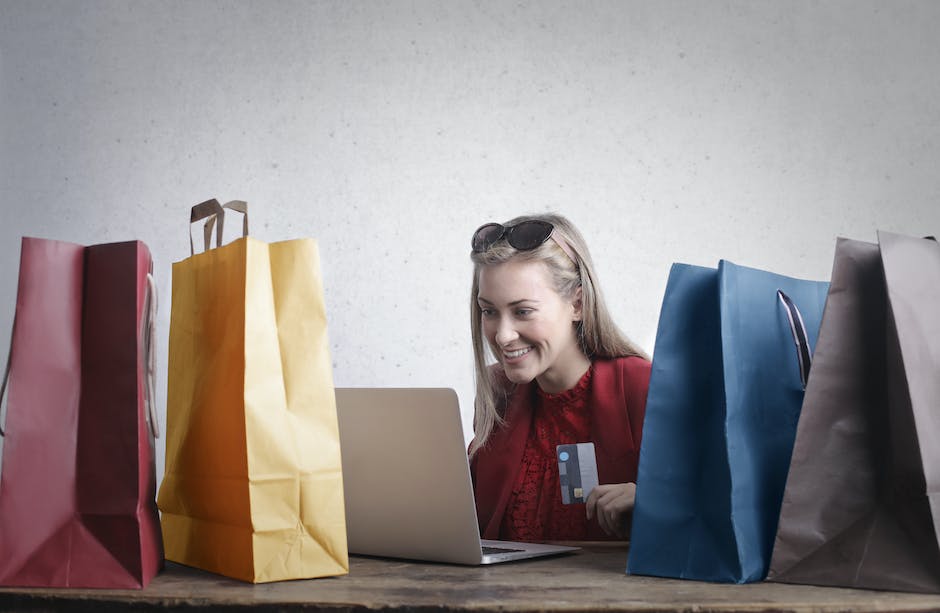 Benefits of PO system
Organizations use purchase order (PO) systems because they provide a centralized and streamlined way of managing the procurement process. Effective procurement management is critical to any business that relies on purchasing goods or services from suppliers, as it assists in controlling costs and ensuring timely delivery of goods and services.
One key benefit of using a PO system is the ability to manage the entire procurement process, from requisition to payment, in one place. This helps to reduce the chance of errors or duplications, as well as the risk of fraud, by ensuring all transactions are traceable and auditable.
Another benefit is accurate and up-to-date financial reporting. A PO system provides real-time visibility into procurement spending, allowing businesses to forecast costs accurately, monitor budgets, and manage cash flow.
The use of a PO system also facilitates improved supplier relationships, as it enables businesses to negotiate better deals and build long-term partnerships with suppliers. By utilizing a PO system, businesses are also able to track supplier performance, monitor delivery times, and ensure compliance with agreed-upon terms and conditions.
Finally, a PO system can help businesses to meet compliance and regulatory requirements, such as tax and accounting rules, as well as industry-specific regulations.
Overall, the benefits of utilizing a custom PO system are significant, helping businesses to simplify procurement processes, reduce costs, improve supplier relationships, and ensure compliance.
Some of the players in the PO system market
Some of the main brands of purchase order (PO) systems include Xero, Sage Intacct, QuickBooks Enterprise, Procurify, and Zoho Inventory.
Xero Purchase Order System:
Key Benefits: The Xero purchase order system allows for easy tracking of inventory and stock levels, the creation and approval of purchase orders, and the ability to generate reports on supplier activity and spending.
Shortcomings: One drawback of the Xero purchase order system is that pricing can be slightly higher compared to other options on the market. Additionally, some customers have reported issues with the accuracy of inventory tracking and stock levels.
Sage Intacct:
Key Benefits: Sage Intacct's purchase order software offers extensive functionality, allowing for managing orders, approval workflows, and payments. It also integrates with other accounting software, such as QuickBooks and Xero.
Shortcomings: Some customers have reported that the system can be difficult to navigate, and that the reporting functions are not as customizable or robust as they might like.
QuickBooks Enterprise:
Key Benefits: QuickBooks Enterprise offers strong capabilities for tracking purchasing and inventory, including robust reporting features and customizable PO templates.
Shortcomings: Some customers have reported that the system can be slow and glitchy, particularly when dealing with larger volumes of data. Additionally, some have complained that the user interface is not particularly intuitive.
Procurify:
Key Benefits: Procurify is a well-regarded procurement software that provides an intuitive user interface, strong reporting functionality, and a mobile app for on-the-go access to purchasing information.
Shortcomings: Some customers have reported issues with the accuracy of the system's data, particularly when it comes to inventory levels. Additionally, some have complained that the integration with accounting software can be cumbersome.
Zoho Inventory:
Key Benefits: Zoho Inventory is a popular option for small and medium-sized businesses, offering centralized inventory tracking and purchase order management. It also integrates with other Zoho software, such as Zoho Books and Zoho CRM.
Shortcomings: Some customers have reported that the interface can feel cluttered and overwhelming, particularly for those unfamiliar with inventory management software. Additionally, some have complained about the customer support offered by Zoho.
Benefits of off-the-shelf PO system
Off-the-shelf po systems offer several benefits for businesses in need of a purchasing solution. Firstly, they are readily available and can be implemented quickly with little to no customization required. This means that businesses can start streamlining their purchasing processes immediately, without having to wait weeks or months for a custom solution to be developed.
Additionally, off-the-shelf po systems are often designed with industry best practices in mind, and have been used successfully by many other businesses. This means that they offer a proven solution that has been refined over time, with features that are specifically tailored to the needs of businesses in a particular industry.
Another key benefit of off-the-shelf po systems is their scalability. As businesses grow and their purchasing needs evolve, these systems can be easily expanded or upgraded to accommodate changing requirements. This means that businesses can start with a basic system and gradually add additional features or capabilities as needed, without having to reinvent the wheel every time their needs change.
Finally, off-the-shelf po systems are generally more cost-effective than custom solutions. Because development costs are shared across a large number of users, businesses can get access to a high-quality purchasing solution for a fraction of the cost of developing one from scratch. This is particularly important for smaller businesses or startups that may not have the resources to invest in a custom solution.
Limitations of off-the-shelf PO system
Off-the-shelf PO systems can be tempting for business owners looking for a quick fix, but they come with several limitations. The first limitation is the lack of customization. These systems are built for a broad range of businesses and cannot integrate all the specific needs of a particular organization. For instance, a business may have an approval process that requires more than one level of approval, and this may not be possible with an off-the-shelf PO system.
The second limitation is the lack of flexibility. The software is designed with standardized features and functionalities, meaning that businesses are limited to using only what is provided by the software vendor. This can lead to an inefficient process since not all features may be relevant to the business.
The third limitation is the potential for security risks. Off-the-shelf systems are used by many businesses, which makes them more vulnerable to security attacks. Attackers can exploit vulnerabilities known to exist in these systems, putting the business and its sensitive information at risk.
Lastly, off-the-shelf PO systems may not be compliant with industry requirements. For example, if a business operates in a highly regulated industry such as healthcare or finance, their PO system must be compliant with industry-specific regulations. Non-compliance can lead to more severe consequences such as legal actions and heavy fines.
In conclusion, off-the-shelf PO systems may seem like a cost-effective and easy solution. However, businesses must be aware of their limitations concerning customization, flexibility, security risks, and compliance with industry-specific regulations. Custom PO systems, on the other hand, provide tailored solutions that are specific to a business's needs, guarantee flexibility, and are secure and compliant.
Is bespoke PO system a viable option?
Bespoke or partially bespoke PO systems can bring immense benefits to businesses of all sizes. One of the most significant advantages of a tailored PO system is that it can be designed to meet the specific requirements of the business. A PO system that has been specifically developed for a company can streamline processes and ensure that everyone in the business is using the same system. This helps to eliminate inefficiencies and ultimately, saves time and money.
In addition to this, bespoke PO systems can offer advanced functionality that off-the-shelf systems cannot match. For example, companies can integrate their PO system with their accounts payable systems or with their supplier catalogs, enabling product catalogs to be automatically updated. The integration of such advanced features can result in unparalleled efficiency gains.
An example of a successful use case for a bespoke PO system is Smarter Secure Ltd., a security solutions provider that specializes in IT security, secure room systems and information asset management. Smarter Secure replaced their existing off-the-shelf software with a custom-built PO system. The new system enabled the company to integrate their purchasing, inventory and invoicing processes, drastically reducing the time and effort previously required to complete these tasks. The bespoke solution also allowed Smarter Secure to customize workflows to their particular requirements, further driving efficiency.
Another example of the benefits of bespoke PO systems comes from Six 15 Technologies, a defense contractor that specializes in data analytics and user interfaces. Six 15 Technologies replaced its off-the-shelf purchasing system with a custom solution that seamlessly integrated with their existing processes. The new system enabled Six 15 Technologies to trace every aspect of its purchasing process, resulting in total accountability and transparency.
In conclusion, bespoke or partially bespoke PO systems offer numerous benefits to businesses of all sizes. They can be specifically designed to optimize processes, resulting in unparalleled efficiency gains. Integration of advanced features can further drive improvement in business processes, enabling businesses to achieve better control and visibility when managing expenses, purchasing and suppliers.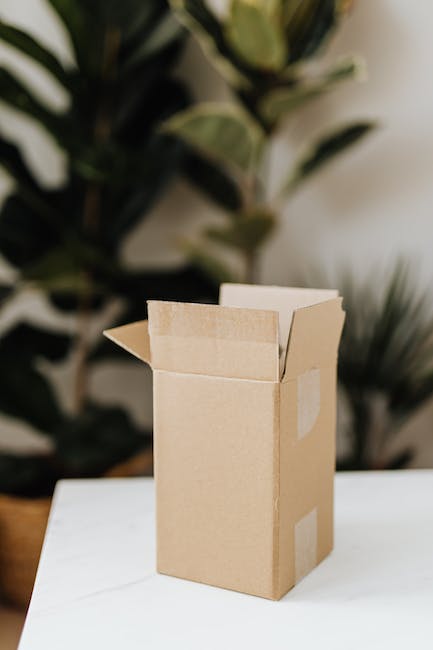 Fun facts about PO system
PO (Purchase Order) systems have become highly popular among businesses worldwide. Purchase Order Software aids businesses in managing their procurement process in a streamlined and automated manner, saving time and reducing the chances of errors.
According to a survey conducted by LinkedIn, 51% of businesses are already using some kind of electronic purchasing software, and this number is expected to grow exponentially in the coming years.
Another survey shows that businesses that automate their purchasing process save up to 30% in procurement costs compared to those who still rely on manual methods.
Open source purchase order management software is on the rise as more and more businesses look for cost-effective solutions. The flexibility and freedom to customize the software according to specific business needs are some of the main reasons behind this trend.
Xero, one of the leading cloud-based accounting software providers, has a dedicated platform for purchase order management. The xero purchase order system is highly efficient and helps businesses streamline their procurement process in a more organized and automated manner.
PO systems also help businesses to closely monitor their expenses and track their spending patterns. This data can be used to optimize their procurement processes and make better decisions on future spending.
Demand for e-procurement software is rapidly growing and businesses are looking to integrate their existing purchase order systems with their other business tools, such as CRM and finance software, to create a seamless end-to-end procurement process.
In conclusion, businesses that invest in custom PO systems can reap numerous benefits, including enhanced efficiency, lower procurement costs, and better insights into their spending patterns. With the growing trend towards automation and digitization, having an efficient purchase order management system in place has become a necessity for any modern business.
PO system FAQ
1. Why should I consider a custom PO system instead of using off-the-shelf software?
While off-the-shelf software can be a good fit for some businesses, a custom PO system can provide greater flexibility and specific functionality that is tailored to your business needs. With a custom system, you don't have to compromise on features or struggle to adapt existing software to fit your workflow.
2. How long does it take to develop a custom PO system?
The development time for a custom PO system can vary depending on the complexity of the project and the specific requirements of your business. It's important to work with a development team that can provide a detailed timeline and regular progress updates throughout the development process.
3. What features can be included in a custom PO system?
A custom PO system can be designed to include a range of features that are specific to your business needs. Common features of PO systems include purchase order creation and tracking, supplier management, inventory tracking and management, and reporting and analytics.
4. Will my custom PO system integrate with my existing software?
Yes, a custom PO system can be designed to integrate with your existing software and systems. This can help ensure seamless flow of data between your PO system and other business tools and software.
5. Will I have to provide input and feedback during the development process?
Yes, in order to ensure that your custom PO system meets your business needs and expectations, you will be asked to provide input and feedback throughout the development process. This may include regular meetings with the development team to discuss progress and provide feedback on design and functionality.
6. What kind of support is available after the custom PO system is developed?
After your custom PO system is developed and implemented, ongoing support and maintenance will be available to ensure that the system continues to meet your business needs. This may include regular updates and bug fixes, as well as assistance with system integration and training.
7. What kind of costs should I expect for a custom PO system?
The cost of developing a custom PO system will depend on the specific requirements of your business, the complexity of the project, and other factors. However, working with an experienced development team can help ensure that your custom PO system is developed efficiently, effectively, and within your budget.
Next Steps?
Are you tired of using outdated and inefficient purchase order systems? Are you struggling to manage your purchase orders effectively? Look no further! Our bespoke po system has got you covered.
Our team of experts has extensive knowledge and expertise in developing custom po systems that cater to your business needs. We understand that every business has unique requirements, and our solutions are tailor-made to fit those needs.
Our purchase order software is easy to use, with an intuitive interface that requires minimal training. It allows you to manage your purchase orders efficiently, from creation to approval and processing. Plus, our purchasing software integrates seamlessly into your existing systems, making data migration a breeze.
Don't settle for generic solutions that don't fit your business requirements. Let us help you develop a custom po system that will streamline your purchase order management and improve your overall workflow.
Get in touch with us today and see how our expert team can help you take your purchase order management to the next level!
Read more about the main software category
Other Applications
.
Other services in Other Applications category: