Bespoke Mobile Device Management Software
What is MDM software?
MDM software, also known as Mobile Device Management software, is a type of software used to manage and secure mobile devices within an organization. This category of software is primarily used to monitor, manage and secure the mobile devices that employees use to access company resources and data.
Contact us if you are wanting to have a
bespoke Mobile Device Management application
developed?
The uses of MDM software are manifold. Firstly, it can provide a company with the means to manage device enrollment and configuration. This means that the company can enroll devices into the network easily and configure them to comply with company policies, such as password requirements or application access.
Secondly, MDM software can be used to remotely manage and monitor devices. This means that if an employee loses their device or it gets stolen, the company can remotely wipe the device to protect company data. Additionally, this allows administrators to monitor device usage, run diagnostics and troubleshoot problems.
Thirdly, MDM software can be used to secure company data on mobile devices by enforcing security policies. For example, administrators can restrict access to company data based on user authentication or restrict the use of certain applications on the device.
In summary, MDM software is essential when it comes to managing mobile devices in a business environment. Its various functions ensure that devices are configured properly, data is kept secure, and device usage is strictly monitored. Overall, investing in MDM software is a wise decision for any business that cares about the security of their data and devices.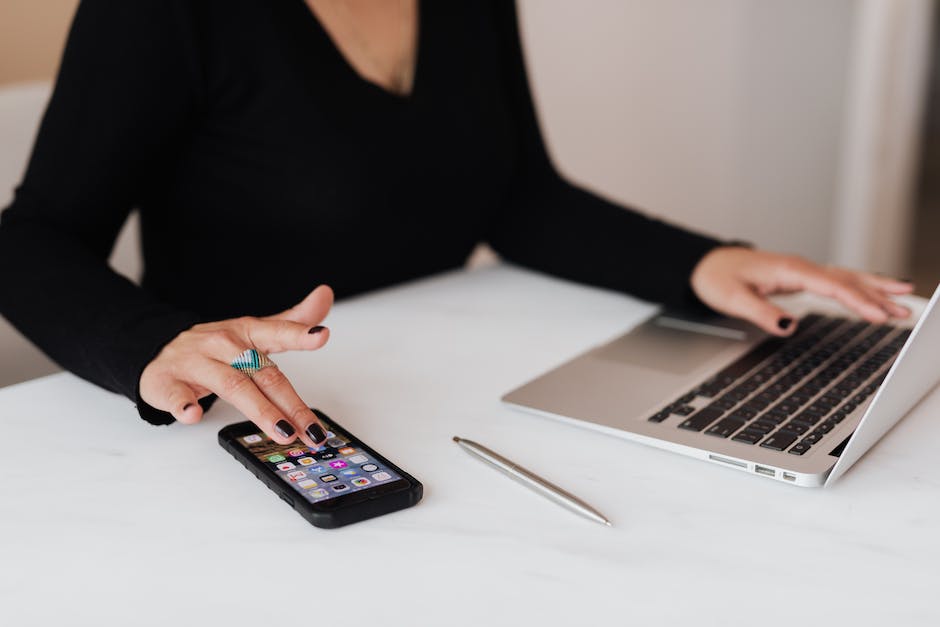 What are the main functions of MDM software?
The main modules that comprise mdm software include device management, security management, application management, content management, and analytics.
Device management includes functionalities such as device enrollment, configuration, and monitoring. This module allows administrators to remotely manage and update devices, ensuring they are running at optimal levels.
Security management is essential in mdm software, providing secure access to corporate data and network resources. This module includes functionalities such as password management, encryption, and remote wipe in case of loss or theft.
Application management allows administrators to push applications and updates to devices, or even blacklist certain applications. This module ensures that only authorized applications are installed on devices and that they are up to date with the latest versions.
Content management enables organizations to distribute, update and manage content on devices, such as documents and media files. This module ensures that the right content is available to the right user at the right time.
Finally, analytics provide insights into device usage, security events, and application performance. This module allows administrators to identify trends, monitor compliance, and make data-driven decisions about device and application management.
In summary, mdm software typically provides device management, security management, application management, content management, and analytics functionalities to help businesses manage and secure their mobile devices effectively.
Data / systems integration
MDM software or its data is often integrated with other systems such as enterprise resource planning (ERP), customer relationship management (CRM), human resource management (HRM), asset management, inventory management, and security information and event management (SIEM) systems.
APIs (application programming interfaces) are commonly used for integration purposes. APIs enable two different software systems to communicate with each other and share data. This speeds up the integration process and makes it more efficient.
When integrating MDM software with other systems using APIs, it is important to consider factors such as data security, compatibility, and scalability. Security measures must be put in place to ensure that sensitive data remains protected during transfer between the systems. Compatibility issues can arise when integrating different software systems, so it is important to ensure that the systems can work together seamlessly. Finally, scalability is an important consideration to ensure that the integrated system can grow as the business expands.
In addition to APIs, other tools such as middleware, data integration software, and web services can also be used for system integration. However, it is important to carefully evaluate these tools and choose the one that best fits the business requirements.
Overall, successful integration of MDM software with other systems can significantly improve the efficiency and effectiveness of business operations.
Who uses MDM software?
Organizations of all sizes and across various industries can benefit from utilizing mdm software, mobile device management software, and mdm softwares. Small businesses, medium-sized companies, and large enterprises can all benefit from managing their mobile devices and data more efficiently and securely. Industries such as healthcare, finance, education, and government are just a few examples of areas where mdm software is widely used to manage and secure sensitive data on mobile devices such as smartphones and tablets. Additionally, organizations with a large mobile workforce or bring-your-own-device (BYOD) policies can benefit from mdm software to ensure proper management of devices and data. Overall, any organization looking to enhance their mobile device management practices and ensure data security can benefit from implementing mdm software solutions.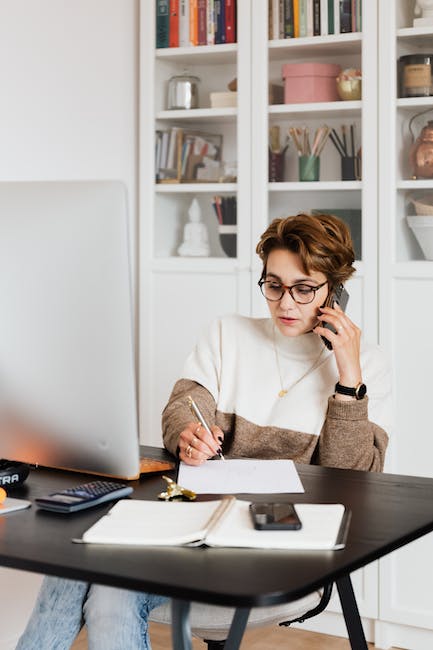 Benefits of MDM software
MDM software or Mobile Device Management software is an essential tool for businesses that want to manage and monitor mobile devices like smartphones, tablets, and laptops used by their employees. The benefits of MDM software are numerous, and business owners should consider custom development to ensure that their unique needs are met.
One of the key benefits of MDM software is enhanced security. With MDM software, companies can ensure that the devices used by employees are secure and comply with security policies. The software can be used to monitor and manage access to sensitive data, track devices in the event that they are lost or stolen, and remotely lock or wipe devices if necessary.
Another key benefit of MDM software is increased productivity. With custom software development, businesses can tailor the software to their specific needs, allowing for streamlined workflows and increased efficiency. MDM software can be used to push updates, set up notifications, and manage app permissions, which can all help to improve productivity and reduce downtime.
MDM software also enables businesses to monitor device usage and data consumption, which can be useful for managing costs and optimizing data plans. It can also be used to track device health, including battery life, storage space, and performance, allowing companies to more effectively manage device maintenance and avoid potentially costly downtime.
In summary, MDM software is a crucial tool for businesses that rely on mobile devices for their day-to-day operations. The benefits of MDM software are many, including increased security, productivity, and cost savings. With custom development, businesses can ensure that the software meets their unique needs and helps to drive success and growth.
Some of the players in the MDM software market
Some of the main brands of mdm software include VMware AirWatch, IBM MaaS360, BlackBerry UEM, Microsoft Intune, and MobileIron.
VMware AirWatch is known for its scalability and ease of use, allowing businesses to easily manage a large number of devices from a central location. However, some customers have reported issues with customer support and technical glitches.
IBM MaaS360 is praised for its cloud-based architecture and strong security features, such as its ability to remotely wipe devices. However, some customers have expressed frustration with the user experience and lack of customization options.
BlackBerry UEM is highly regarded for its robust security and compliance capabilities, as well as its ability to integrate with other BlackBerry software products. However, some customers have reported difficulty with setup and compatibility with certain device types.
Microsoft Intune is known for its integration with other Microsoft products, such as Office 365, and its strong focus on mobile application management. However, some customers have reported issues with reliability and integrating with non-Microsoft devices.
MobileIron is praised for its ability to support a wide range of device types and operating systems, as well as its focus on user experience. However, some customers have reported issues with the pricing model and lack of integration with certain enterprise software tools.
Overall, businesses should carefully consider their specific needs and budget when selecting an mdm software solution. It is also important to seek feedback from current customers to get a sense of the user experience and any potential issues.
Benefits of off-the-shelf MDM software
Off-the-shelf mdm software provides several benefits to business owners looking for a reliable solution to manage their mobile devices. Firstly, these software solutions are readily available and easy to deploy, reducing the time and cost required to get up and running. Additionally, off-the-shelf mdm software is often well-tested and provides robust security features to protect business data on mobile devices. These solutions are also highly scalable, making them ideal for businesses of any size. Finally, off-the-shelf mdm software typically provides ongoing support and updates, ensuring that businesses stay up-to-date with the latest security features and functionality.
Limitations of off-the-shelf MDM software
Off-the-shelf MDM software can have limitations when it comes to meeting the specific needs of a business. For instance, a business may require certain features that are not available in the off-the-shelf software, making it necessary to either compromise on the functionality or have a custom solution developed.
Additionally, off-the-shelf MDM software may not always align with the unique workflows, systems, and processes of a business. This can impact the overall productivity and effectiveness of the software, as it may not integrate well with existing systems.
Furthermore, off-the-shelf MDM software may not be able to secure the devices to the level required by certain businesses. For instance, highly regulated industries such as healthcare or finance may require stricter security measures to be put in place to prevent data breaches. An off-the-shelf solution may not provide such high-level security features, requiring the business to opt for a custom MDM solution instead.
Overall, having a custom MDM software developed can enable a business to have a solution that precisely meets their requirements, integrates well with existing systems, and provides security to the level required by the business.
Is bespoke MDM software a viable option?
Bespoke or partially bespoke MDM software can provide several benefits for business owners. Firstly, custom software can be tailored to suit the precise requirements of an organization. This level of customization can result in improved efficiency, lower costs, and better performance.
One example of a successful use case for bespoke MDM software is in the healthcare industry. Medical professionals require access to patient data and other confidential information on-the-go. With custom mobile device management software, healthcare organizations can ensure that their staff can access the information they need securely, whether they are working in the office or out in the field. This can boost productivity and enhance the overall level of patient care.
Another example of a successful use case for bespoke MDM software is in the retail industry. Retailers often have a large number of employees that require access to data and software applications. With custom mobile device management software, retailers can ensure that their employees have access to the right data and software applications in a secure and efficient manner. This can streamline processes, reduce costs, and enhance the customer experience.
In conclusion, bespoke or partially bespoke MDM software can provide several benefits for business owners. These benefits can include improved efficiency, lower costs, and better performance. Successful use cases in various industries have shown that custom mobile device management software can significantly impact a business's operations and overall success.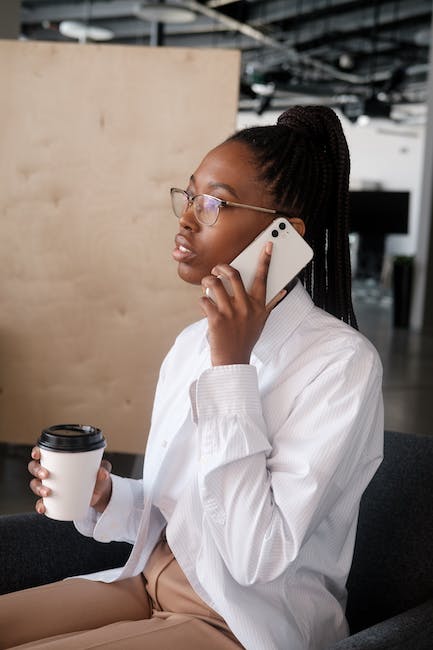 Fun facts about MDM software
Did you know that the global mobile device management software market size is expected to reach $7.86 billion by 2025, growing at a CAGR of 23.5%? This is due to the increasing adoption of smartphones and tablets in the workplace, which has led to a rise in the need for secure mobile device management systems.
One interesting trend in mdm software is the shift towards a more holistic approach, with solutions that not only manage devices but also provide comprehensive security solutions such as endpoint protection, threat intelligence, and data loss prevention. This is especially important as mobile devices become the primary work tool for remote workers and teams.
Another interesting fact is that mdm software can benefit businesses across a wide variety of industries, including healthcare, finance, and retail. For example, in healthcare, mobile devices can help streamline workflows and improve patient care, but they also pose a risk of data breaches and HIPAA violations. Mdm software can provide a solution to this problem by maintaining compliance and ensuring sensitive patient data is secure.
Finally, the rise of the Internet of Things (IoT) has also had an impact on mobile device management, with the need to manage not only mobile devices but also IoT devices such as wearables and smart home devices. This presents new challenges for businesses and highlights the importance of having a flexible and secure mdm solution in place.
Overall, mdm software is an essential tool for businesses of all sizes in today's mobile-first world. By ensuring devices are secure and compliant, businesses can focus on growing and innovating without worrying about cyber threats or data breaches.
MDM software FAQ
1. What is MDM software and how can it benefit my business?
MDM software or mobile device management software refers to a customized solution that enables businesses to remotely manage and monitor mobile devices used by employees. It benefits the business by increasing productivity, enhancing security, and reducing operational costs.
2. Can a custom MDM software be tailored to my business needs?
Yes, a bespoke MDM software can be created specifically to meet the unique needs of your business. The software can be designed to integrate with your existing systems, adapt to your business processes, and address your specific security concerns.
3. How secure is MDM software?
MDM software is designed with security in mind, and can incorporate factors such as device authentication, data encryption, and remote device wiping in cases of theft or loss. As long as best security practices are followed, MDM software can provide a strong layer of security for your business.
4. Will MDM software work with all mobile devices?
Most MDM software can work with different operating systems including iOS, Android, and Windows. Ensure that the solution you choose can support the devices used by your business.
5. How long does it take to develop a custom MDM software?
The timeline for developing a bespoke MDM software solution varies depending on the complexity of your business needs. Working with an experienced development team can help streamline the process and ensure the software is deployed as quickly as possible.
6. Can MDM software integrate with other business systems?
Yes, MDM software can integrate with other business systems like HR, finance, and CRM systems. Integrating it with these systems can increase its effectiveness and provide a more seamless user experience.
7. What are the costs associated with developing a custom MDM software?
The costs of developing a bespoke MDM software solution depend on various factors such as the scope of the software, the complexity of the business needs, and the experience of the development team. It is recommended to work directly with an experienced development team to receive a personalized quote.
Next Steps?
If you're a business owner considering having custom MDM software developed, it's important to work with experts who understand the intricacies of the market and can provide tailored solutions for your specific needs. At our bespoke software development company, our team of MDM software experts has a wealth of experience and knowledge to help guide you through the process.
We understand that every business is unique, which is why we offer customized solutions for MDM software, mobile device management software, and data migration. Our personalized approach means we take the time to understand your business objectives and tailor our solutions to meet your specific requirements.
Whether you're looking to improve your data security, streamline your workflows, or enhance your mobile experience, we can help. With our expertise in MDM software, we can provide you with innovative solutions tailored to your needs.
If you're considering having bespoke MDM software developed or need help with systems integration or data migration, get in touch with us today. We're here to help you achieve your business goals and provide you with the tools you need to succeed.
Read more about the main software category
Other Applications
.
Other services in Other Applications category: