Bespoke Service Dispatch Software
What is Dispatch software?
Dispatch software is a specialized software designed to help businesses with their operations, especially those that require dispatching vehicles or technicians to various locations. It allows for real-time scheduling, routing, and tracking of vehicles or personnel movements to optimize dispatching, reduce wait times, and improve customer service.
Contact us if you are wanting to have a
bespoke Service Dispatch application
developed?
In the specific case of gas engineers, dispatch software can be used to manage the logistics of sending technicians to clients' homes or businesses for gas installations, repairs, or maintenance. The software allows companies to efficiently schedule appointments, assign technicians to jobs, track their movements, and update clients on their ETA, among other features.
In addition to optimizing dispatching, custom dispatch software can also streamline many backend processes, such as invoicing, inventory management, and performance tracking. This can save businesses time and money, as well as improve their overall operational efficiency.
Overall, dispatch software is a valuable tool for businesses that rely on field technicians or vehicles to provide services to their clients. With its numerous features and benefits, it can help businesses streamline their operations, improve customer satisfaction, and increase their profitability.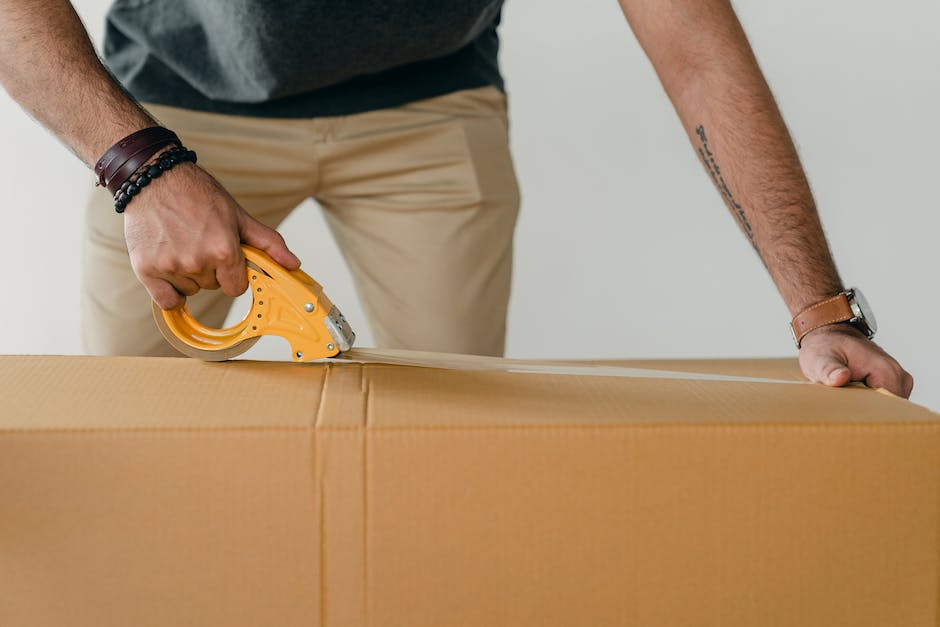 What are the main functions of Dispatch software?
Dispatch software is an essential tool for any business that seeks to streamline its operations and improve customer satisfaction. The software comprises various modules that work together to provide efficient dispatch management solutions. Here are some of the main modules that comprise dispatch software and their typical functionality:
1. Job Management Module - This module is designed to help businesses manage their jobs efficiently. This includes scheduling, prioritizing, and assigning jobs to the relevant resources. The module allows businesses to track job progress in real-time, ensuring that they stay on top of their operations.
2. Resource Management Module - This module helps businesses manage their resources effectively. This includes managing the availability of resources, determining their workload, and assigning jobs based on their skills and expertise. The module also helps businesses optimize their resources by identifying underutilized resources and reassigning them to other jobs.
3. Communication Module - This module provides a communication platform for businesses to interact with their customers and resources. It includes real-time communication channels such as SMS, email, and push notifications. The module also allows businesses to keep their customers informed about the status of their jobs, enhancing customer satisfaction.
4. Reporting Module - This module provides businesses with real-time data and analytics on their operations. This includes job progress, resource utilization, and customer feedback. The module allows businesses to identify areas that need improvement and take corrective action.
5. Integration Module - This module allows businesses to integrate their dispatch software with other essential tools such as accounting systems, CRM software, and GPS tracking systems. This enhances the efficiency of their operations and ensures that they have a seamless workflow.
In summary, dispatch software is an essential tool for any business seeking to optimize its operations and enhance customer satisfaction. The various modules work together to provide a complete solution for dispatch management, providing businesses with real-time data, analytics and providing seamless workflow management.
Data / systems integration
Dispatch software is often integrated with a variety of systems to enhance its functionality and provide a more comprehensive solution for users. Some of the types of systems that dispatch software may be integrated with include customer relationship management (CRM) software, transportation management systems (TMS), and fleet management systems.
APIs are commonly used to facilitate integration between dispatch software and other systems. APIs allow for the transfer of data and communication between different software solutions. This enables dispatch software to seamlessly transfer information to and from other systems, improving overall efficiency and reducing the need for manual data entry.
Some considerations when integrating dispatch software with other systems include ensuring compatibility between systems, maintaining data integrity and accuracy, and considering the security of data being transferred between systems. It is important to carefully evaluate the needs of the business and the goals of the integration process to ensure a successful outcome.
Who uses Dispatch software?
Dispatch software, specifically software for gas engineers, is typically utilized by organizations in the field services industry. This includes companies that provide gas installation, maintenance, and repair services. These organizations can vary in size, from small businesses to large corporations, and can operate within both residential and commercial markets. The software is designed to streamline dispatch operations, optimize scheduling, and improve communication between dispatchers and field technicians. It also helps in managing inventory, tracking job progress, and tracking invoices and payments. Overall, dispatch software is a crucial tool for companies in the field services industry looking to improve efficiency and increase profitability.
Benefits of Dispatch software
Organisations use dispatch software for a variety of reasons. Some of the key benefits include increased efficiency, improved communication between teams, reduced errors, and better customer service. With dispatch software, companies can quickly and easily assign tasks to the right team member, track progress, and respond to customer requests in a timely manner. This can help to streamline processes, reduce downtime, and increase customer satisfaction. Additionally, dispatch software often includes real-time data reporting, which can be used to improve scheduling, resource allocation, and other key aspects of business operations. Overall, the use of dispatch software can help businesses to be more productive, responsive, and profitable.
Some of the players in the Dispatch software market
Some of the main brands of dispatch software for gas engineers include:
1. ServiceMax - it is one of the leading dispatch software brands that offers features like scheduling, resource management, asset management, and reporting. It helps businesses to streamline their operations, enhance their productivity, and improve their customer service. Customers have praised the software's ease of use and customization options. However, some have reported issues with integration and data accuracy.
2. FieldAware - it is another popular dispatch software that focuses on mobile workforce management. It offers features like dispatch management, job scheduling, real-time tracking, and customer management. It is highly scalable and customizable, which makes it suitable for small as well as large businesses. Customers have appreciated the software's user-friendliness and customer support. However, some have faced issues with pricing and training.
3. GPS Insight - it is a comprehensive fleet management solution that includes dispatch software, vehicle tracking, fuel monitoring, and driver compliance. It helps businesses to optimize their fleet operations, reduce their fuel costs, and ensure their compliance with regulatory requirements. Customers have applauded the software's reliability and performance. However, some have faced challenges with installation and setup.
4. Jobber - it is a cloud-based dispatch software that offers features like scheduling, invoicing, CRM, and reporting. It is designed specifically for small businesses that offer field services like landscaping, cleaning, and plumbing. It is easy to use and affordable, which makes it ideal for startups and solo entrepreneurs. Customers have liked the software's affordability and integration options. However, some have reported issues with its customer support and feature updates.
In general, dispatch software is a critical component of any business that operates in the field service industry. It helps businesses to optimize their resources, enhance their profitability, and improve their customer satisfaction. However, it is important to choose the right software that aligns with your business needs and goals. Consider factors like pricing, scalability, integrations, and customer support before making a decision.
Benefits of off-the-shelf Dispatch software
Off-the-shelf dispatch software offers several benefits to businesses. Firstly, it is readily available and can be implemented quickly. This means that businesses can start using the software almost immediately, without having to spend time and resources on developing custom software.
Secondly, off-the-shelf dispatch software is often more affordable than custom software. This is because the cost of development is spread across many users, making it more cost-effective for each business.
Another benefit is that off-the-shelf software is usually well tested and refined, having been used by many businesses already. This means that any bugs or issues have usually been identified and resolved, and the software is stable and reliable.
Finally, off-the-shelf software usually comes with a range of features and functionalities that are designed to meet the needs of most businesses. This means that businesses can choose the software that best suits their needs and requirements, without having to worry about developing custom features.
Overall, off-the-shelf dispatch software offers businesses a range of benefits, including quick implementation, affordability, reliability, and a range of features and functionalities.
Limitations of off-the-shelf Dispatch software
Off-the-shelf dispatch software can be a cost-effective solution for small businesses with basic dispatching needs. However, as businesses grow and their dispatching requirements become more complex, off-the-shelf software may not be able to meet their needs. These limitations include:
1. Inflexibility:
Off-the-shelf dispatch software is designed to meet the needs of a wide range of businesses, which means it may not be customizable to the specific needs of your business. This can result in a lack of flexibility, making it difficult to adjust the software to meet your changing needs.
2. Limited functionality:
Off-the-shelf dispatch software can be limited in terms of the features and functionalities it offers. For example, it may not integrate with other software that your business relies on or may not have the ability to track technician locations in real-time.
3. Poor user experience:
Off-the-shelf dispatch software can be difficult to use and navigate, resulting in a poor user experience. This can be frustrating for dispatchers and technicians who rely on the software to efficiently dispatch and complete jobs.
4. Security concerns:
Off-the-shelf software may not have the security protocols and measures needed to protect sensitive business and customer data. This can leave businesses vulnerable to cyber attacks and data breaches.
5. Lack of support:
Off-the-shelf dispatch software may not come with adequate customer support or training, leaving businesses struggling to understand and use the software effectively.
In conclusion, off-the-shelf dispatch software may be a viable solution for some small businesses, but as a business grows and its demands become more complex, a custom dispatch software solution may be necessary to address the limitations of off-the-shelf software.
Is bespoke Dispatch software a viable option?
Bespoke or partially bespoke dispatch software offers many benefits for businesses that require a tailored solution for their operations. Here are some examples of successful use cases and the benefits they enjoyed:
1. Healthcare Dispatch Software: A healthcare provider needed to manage scheduling and dispatching for multiple locations using a custom dispatch software. The software provided an intelligent scheduling system that allowed for efficient allocation of resources, enabling smooth patient flow, and the ability to make adjustments on the fly. In addition, the software improved communication channels between providers and staff, reducing the time it took to respond to emergencies.
2. Gas Engineer Dispatch Software: A company specializing in gas installation and repair required a bespoke dispatch software to manage their engineers on the field. The software provided real-time visibility into engineer location and job status, allowing for better resource allocation, faster response times, and increased customer satisfaction. By streamlining operations, the software also reduced the need for manual intervention, which improved accuracy and reduced errors.
3. Logistics Dispatch Software: A logistics company required a customized solution to manage their fleet and routes. The bespoke dispatch software provided an end-to-end solution that allowed for dynamic routing and real-time tracking of orders. With this software, the company was able to optimize deliveries, reduce wait times, and better manage customer expectations. The software also helped reduce transportation costs and increase profitability.
Overall, bespoke dispatch software offers enhanced efficiency, improved communication, and better management of resources, all of which lead to increased ROI for businesses. It enables companies to streamline operations, reduce errors, and improve customer satisfaction, resulting in an edge over competitors.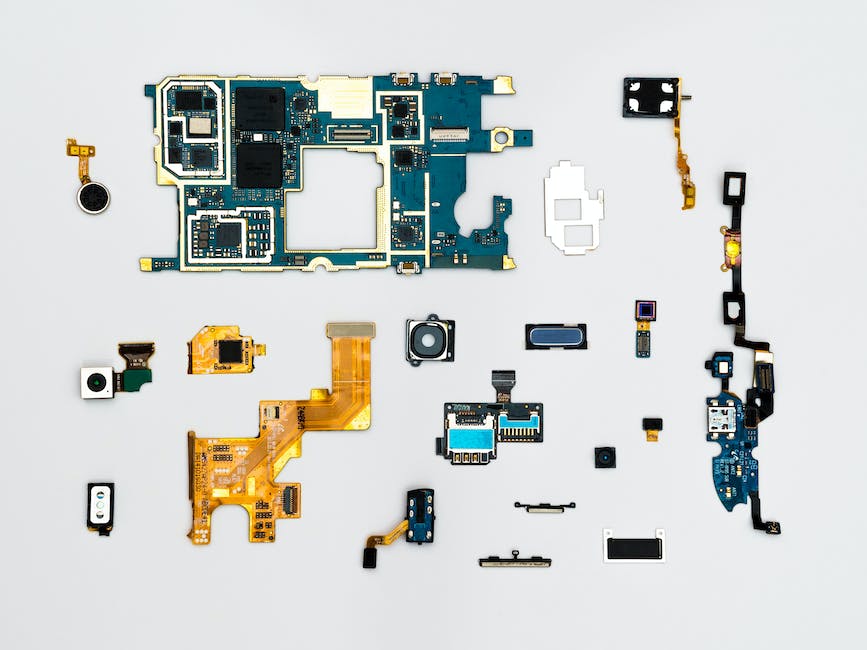 Fun facts about Dispatch software
Dispatch software has become increasingly popular in recent years as businesses seek to automate and streamline their operations. For gas engineers, dispatch software can help to optimize their daily schedules, manage job assignments, and provide real-time updates to customers.
According to recent industry reports, the global dispatch software market is expected to reach $10.4 billion by 2025, growing at a CAGR of 12.7% from 2020 to 2025. This growth is being driven by increased adoption of cloud-based technologies, rising demand for mobile applications, and the need for real-time visibility into field operations.
One of the key benefits of dispatch software for gas engineers is the ability to reduce travel time and optimize routing. This can help to save time and money for both the business and the customer, as well as reduce carbon emissions and improve overall efficiency.
Another trend in dispatch software for gas engineers is the use of predictive analytics and artificial intelligence (AI) to optimize scheduling and improve forecasting. This can help businesses to better understand customer needs and preferences, predict potential issues before they occur, and improve overall service delivery.
Overall, custom dispatch software can provide significant benefits for gas engineers looking to improve their operations and provide better service to customers. By leveraging the latest technologies and trends in the field, businesses can stay ahead of the curve and remain competitive in an increasingly crowded marketplace.
Dispatch software FAQ
1. What are the benefits of having a dispatch software specifically designed for gas engineers?
Answer: A bespoke dispatch software designed for gas engineers can help streamline your business operations and improve your overall efficiency. With features such as job scheduling, dispatching, invoicing, and client management all in one platform, gas engineers can stay organized and focused on customer service while reducing the risk of errors and miscommunications.
2. How long does it take to develop a custom dispatch software for gas engineers?
Answer: The development time for a custom dispatch software depends on the complexity and scope of the project. It can range anywhere from a few months to a year or more. It's important to work closely with the development team to create a realistic timeline, set clear goals and milestones, and have regular communication throughout the process.
3. Will a dispatch software be compatible with my existing system and equipment?
Answer: Yes, custom dispatch software can be designed to integrate with your existing system and equipment. The development team will conduct a thorough analysis of your current setup to ensure that the software will work seamlessly with your business processes and hardware.
4. How secure is the data that is stored in a dispatch software?
Answer: Custom dispatch software is designed with robust security measures to protect your business data. This includes data encryption, secure back-end storage, and access controls. Additionally, regular security audits and updates help ensure that the software remains secure over time.
5. How much does it cost to develop a custom dispatch software?
Answer: The cost of developing a custom dispatch software varies depending on the scope, complexity, and features required. It's important to work with a development team to identify your specific needs and goals and receive a customized quote based on your unique requirements.
6. Will training be provided for using the dispatch software?
Answer: Yes, training will be provided for using the custom dispatch software. The development team will provide detailed documentation, user manuals, and training sessions to ensure that you and your team are comfortable and confident using the software.
7. Can the dispatch software be customized over time as my business needs change?
Answer: Yes, custom dispatch software can be updated and customized over time to meet your evolving business needs. The development team will work with you to identify any necessary updates or improvements and provide ongoing support and maintenance as needed.
Next Steps?
If you're a business owner who's considering having custom dispatch software developed, or you need some systems integration or data migration work undertaking, then I urge you to take action today. The benefits of bespoke software solutions are numerous, ranging from increased efficiency to a more streamlined workforce. Don't settle for generic software that lacks the tailored functionality you need to stay ahead of the game. Trust our team of experts to provide you with the perfect solution.
At our bespoke software development company, we understand the unique challenges businesses face when it comes to dispatch software. That's why we specialize in creating custom solutions that are tailored to meet your specific needs. We're committed to providing first-class service and support to all of our clients. When you work with us, you can rest assured that you're in good hands.
Our team of software developers are experts in their field, with years of experience working on complex projects. We use the latest technologies to deliver cutting-edge solutions that are tailored to your exact requirements. We take pride in our ability to deliver projects on time, within budget, and to the highest quality standards.
So, if you're ready to take your business to the next level, then get in touch with us today. We'll work with you every step of the way to ensure that your custom software solution meets all of your needs and exceeds your expectations. Don't miss out on this opportunity to transform your business - contact us now to find out more!
Read more about the main software category
Other Applications
.
Other services in Other Applications category: