Bespoke Home Health Software
What is Care home software?
Care home software is a specialized category of software designed to streamline the management of care homes, nursing agencies, and domiciliary care agencies. It is a comprehensive solution that simplifies the day-to-day operations within the care home by automating processes and providing real-time data analysis. This allows care home staff to focus on the most important aspect of their job - providing the best possible care for their residents.
Contact us if you are wanting to have a
bespoke Home Health application
developed?
One of the most significant benefits of care home software is that it can be customized to meet the unique needs and requirements of individual care homes. This means that business owners can choose which features and functionalities are the most important to them and their residents. For example, some care homes may require a more extensive electronic medication administration record (eMAR) system, while others may prioritize resident care plans or staff scheduling.
Other features of care home software may include resident record management, care planning and assessments, staff training and records, financial management, and invoicing. It can also provide compliance with regulatory requirements and assist with meeting operational targets.
Overall, implementing care home software can significantly improve the efficiency and effectiveness of care home operations. It can improve staff communication, reduce paperwork, improve resident care, and ultimately lead to better resident outcomes. By automating tasks and providing real-time data, care home staff can focus more on providing quality care and less on administrative tasks.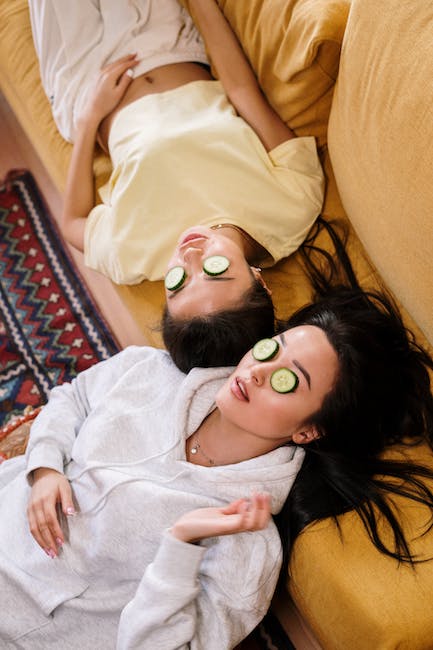 What are the main functions of Care home software?
The main modules that comprise care home software include:
1. Resident Management - This module provides a centralized database to manage all resident details, including their medical history, care plans, medication, allergies, and preferences.
2. Staff Management - This module enables care home managers to effectively manage their staff by creating work schedules, maintaining staff records, and monitoring employee performance.
3. Billing and Invoicing - This module allows care home administrators to create invoices, manage payments, and track outstanding balances.
4. Care Plan Management - This module enables caregivers to develop personalized care plans for each resident and document their progress, ensuring that they are receiving the best possible care.
5. Reporting and Analytics - This module provides visual representations of data, allowing administrators to monitor key performance indicators and make informed decisions.
6. Medication Management - This module provides a centralized database to manage all medications and prescriptions, ensuring that residents receive their medication on time and that there are no adverse interactions.
7. Family and Resident Communication - This module provides a platform for families and residents to communicate with caregivers, request assistance, and receive updates on their loved one's care.
Overall, care home software provides a comprehensive suite of functionality to streamline operations and improve the quality of care delivered to residents.
Data / systems integration
Care home software systems are often integrated with a range of other systems and data sources to improve their functionality and effectiveness. This can include integration with electronic health records (EHRs), medication management systems, staff scheduling and payroll systems, financial management systems, and more.
To enable these integrations, APIs (Application Programming Interfaces) and other tools are commonly used. APIs allow different software applications to communicate and share data with one another, which is essential for integrating care home software with other systems.
Important considerations when integrating care home software with other systems include data security, data privacy, and data consistency. It is essential that data is encrypted and access is controlled to protect sensitive information. Additionally, the software must be carefully designed to ensure that data is consistent across different systems, as inconsistencies can lead to errors and inefficiencies.
Another important consideration is the cost of integration. Some systems may be more complex to integrate than others, which can impact the overall cost of developing and maintaining the software. It is important to work closely with a software development company that has experience in integrating care home software with other systems to help ensure a successful and cost-effective integration.
Who uses Care home software?
Organizations that operate in the healthcare sector, particularly those that provide care to patients outside of hospitals, such as care homes, nursing agencies, and home care providers, use care home software, home care software, domiciliary care software, homecare software, care software, best domiciliary care software UK, best care management software, residential care software, software for care homes, nursing agency software, care agency software, care home software UK, and home care management software. These organizations come in a variety of sizes and may operate locally, nationally, or even internationally. The software is typically used to improve patient care, manage administrative tasks, streamline communication between staff members, and ensure that organizational processes are compliant with relevant regulations and standards.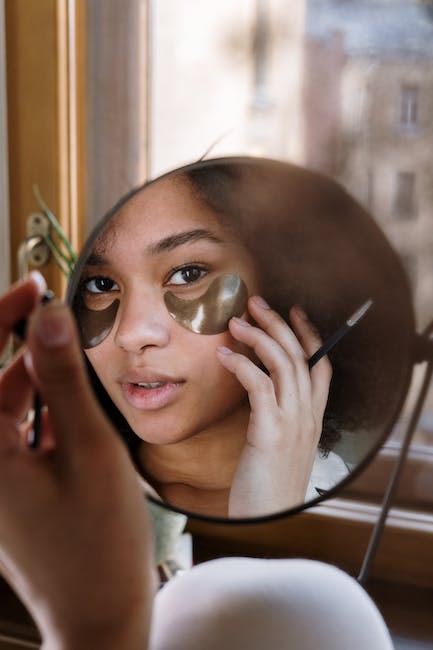 Benefits of Care home software
Organisations use care home software to enhance the efficiency and quality of care they provide to residents. The key benefits of using such software include increased accuracy and speed of documentation, streamlining of administrative tasks, improved communication and coordination among staff members, better resident tracking and monitoring, and increased compliance with regulations and standards. Care home software can also provide real-time data and analytics, allowing organisations to make informed decisions and improve their overall operations. Additionally, custom software can be tailored to meet the specific needs of a care home, providing a personalized and efficient solution that benefits both residents and staff members.
Some of the players in the Care home software market
1. Person Centred Software - Key Benefits: Offers real-time care notes, unique care delivery analysis and is user-friendly. Shortcomings: Reports of system crashes and slow updates.
2. CareLineLive - Key Benefits: Comprehensive dashboard, easy to use and access on any device. Shortcomings: Limited customisation options and inadequate customer support.
3. CarePlanner - Key Benefits: Intuitive interface, strong scheduling capabilities and mobile-app for accessible management. Shortcomings: Limited report generation and bug issues.
4. Webroster - Key Benefits: Excellent scheduling functionalities, unique reporting options and helpful data analytics. Shortcomings: Limited customisation options and occasional system lags.
5. CareDocs - Key Benefits: Easy-to-navigate interface, detailed and comprehensive documentation and automatic reminders. Shortcomings: Limited integration capabilities and customer support, occasional software glitches.
6. Nourish Care - Key Benefits: User-centric design, detailed reports and analytics, easy integration with third-party systems. Shortcomings: Limited user customisation options, costlier than some competitors.
7. Birdie - Key Benefits: Intuitive design, comprehensive analytics, easily customisable menus. Shortcomings: Occasionally buggy system, issues around service level agreements.
Overall, each of these brands offers unique benefits and shortcomings depending on the needs of the business. It is important for business owners to conduct thorough research and trials before selecting a software provider.
Benefits of off-the-shelf Care home software
Off-the-shelf care home software can provide a cost-effective and quick solution for managing care home operations. These software solutions are ready-made and typically more affordable as compared to custom software development. They can offer a range of features such as administration tools, scheduling, billing, and medication management. Additionally, these software solutions may also come with technical support and regular updates, ensuring that the system has the latest updates and remains secure. Off-the-shelf software solutions can also be easier to implement and train employees on, reducing downtime and increasing productivity. As many vendors offer pre-built integrations with other healthcare systems, this can also improve interoperability and data sharing between different providers. Overall, off-the-shelf care home software can be an ideal option for businesses looking to streamline operations and processes with minimal investment.
Limitations of off-the-shelf Care home software
Off-the-shelf care home software can be limiting in a number of ways. Firstly, it may not be able to fully meet the specific needs of a care home. Every care home operates differently and may have unique requirements that are not addressed by a generic software solution. For example, a care home that specializes in dementia care may need different functionality than a care home that deals primarily with physical disabilities.
Secondly, off-the-shelf software may not integrate with existing systems. A care home may already have a suite of software in place, and introducing a new system may disrupt workflows and cause confusion among staff. It may also be difficult to transfer data from one system to another, which can lead to errors and inconsistencies.
Thirdly, off-the-shelf care home software may not be customizable. Businesses are constantly evolving and their needs change accordingly. If a software solution is rigid and cannot be modified, care homes may have to resort to workarounds or abandon it altogether, leading to unnecessary expense and frustration.
Finally, off-the-shelf software may not be updated regularly or may not offer the latest features. This can leave care homes at a disadvantage compared to their competitors who may be using more advanced software. Care homes may also miss out on important security updates, leaving them vulnerable to cyber attacks.
In conclusion, while off-the-shelf care home software may seem like a good initial option, it can be limiting in terms of meeting a care home's specific needs, integrating with existing systems, customization, and keeping up with the latest features and updates. A bespoke software solution developed specifically for a care home can address these limitations and provide a tailored solution that streamlines processes and improves overall business efficiency.
Is bespoke Care home software a viable option?
Bespoke or partially bespoke care home software can bring numerous benefits to business owners in the healthcare industry. Firstly, custom-made software can cater to the specific needs of a care home, ensuring that the software provides easy-to-use and intuitive interfaces, tailored to the individual requirements of any facility.
Furthermore, bespoke software systems can be designed to integrate various work processes and data capture, which can help care homes optimize their day-to-day operations, freeing up staff time and improving efficiency. This can include automated billing and invoicing, track residents' notes and care plans, or even handling HR and recruitment tasks.
There are many successful use cases of bespoke care home software products, Each one is individually designed to meet the needs of the care home operator, building in functionality and features to support the specific needs of each business. These solutions have helped care homes to streamline their processes, reduce administrative workload and free up staff time, so that they can spend more time working with residents and focusing on providing the highest level of care.
By developing a custom care software system or adopting a partially bespoke solution, business owners can take advantage of the full range of features, functionality and integrations available, which can provide numerous benefits for their businesses. Such an investment in bespoke software can help ensure that care providers are able to deliver the best possible care to their residents, while also improving their operational efficiencies, reducing staff stress, and enhancing the value and reputation of the facility in its community.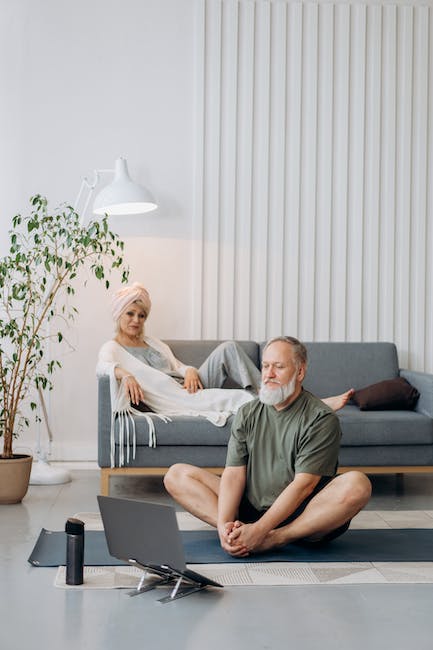 Fun facts about Care home software
The global market for healthcare software is predicted to reach $29.9 billion by 2023, with a compound annual growth rate of 13.4%. This is largely due to the increasing number of elderly individuals who require care, leading to a demand for efficient care management systems.
In the UK, there are over 18,500 care and nursing homes, as well as thousands of domiciliary care agencies. Software specifically designed for these sectors can help improve efficiency, streamline processes, and ultimately improve care for patients.
One trend in care home software is the use of electronic care plans. These allow for more accurate records to be kept, with updates made in real-time. It also provides a platform for staff to communicate more effectively and ensures all patient information is kept in one place, leading to better continuity of care.
Another trend is the use of remote monitoring technology. This can include sensors to track movement, fall detectors, and even smart home devices that can remind patients to take medication or turn off appliances. This allows for greater independence for patients while still providing a level of safety and oversight.
One of the biggest challenges facing the care sector is workforce management, particularly in areas such as scheduling and managing staff. Care management software can help with this by providing tools for staff scheduling and tracking hours worked, as well as managing staff training and qualifications.
Overall, investing in custom care home software can help improve efficiency, reduce costs, and ultimately lead to better care for patients. With the right tools in place, care providers can focus on delivering the high-quality care that their patients deserve.
Care home software FAQ
1) What are the benefits of having a custom care home software developed?
Having a bespoke care home software developed offers many benefits, such as tailored workflows that align with the specific operational requirements of the business. It also enables the business to streamline administrative tasks, improve communication within the organization, reduce errors, and minimize manual labor costs. Custom-built software can also enhance the quality of care provided to residents by enabling staff to manage care plans more efficiently, track medication administration, and maintain detailed electronic records.
2) How long does it take to develop custom care home software?
The timeline for developing a custom care home software can vary significantly, depending on the complexity of the software requirements. It is crucial to conduct a detailed project scoping phase that involves consultations with key stakeholders to determine the specific needs of the business. Typically, the development process can take several months, and delivery hinges on effective project management and frequent status updates.
3) What is the process for developing care home software?
The development process for care home software consists of several critical steps, including initial consultation and scoping, software design, coding, and testing. An effective software development team will follow a well-defined project management methodology that ensures clear communication, frequent testing, and accurate documentation.
4) How much does it cost to develop custom care home software?
Development costs can vary significantly from project to project, as each software solution is tailored to specific requirements. The size and complexity of the software, as well as the development approach, will all factor into the cost of the project. However, it is essential to keep in mind that bespoke software can offer substantial benefits, improving operational efficiency, and delivering a return on investment.
5) Is it feasible to continue using off-the-shelf care home software solutions?
Off-the-shelf care home software solutions can deliver functional and efficient tools, especially for smaller operations. However, at a certain point, businesses can outgrow the capabilities of off-the-shelf software, and it becomes inefficient or limiting in terms of performance. Custom-built software can accommodate specific workflows or requirements, making care home operations more efficient and productive.
6) How does custom care home software integrate with existing management systems?
Custom-built software solutions can be designed to integrate seamlessly with existing software systems used by a care home. If the business already uses software such as electronic health records or medication administration systems, tailored software can be designed to interface with this software and enhance its effectiveness.
7) Can bespoke software be designed to meet regulatory requirements?
Regulatory compliance is a crucial component of care home operations, and custom software development can account for specific regulatory needs. Custom software solutions can be designed to fit within regulatory guidelines for software quality, data privacy, and security, ensuring compliance with relevant laws and regulations. However, it is critical to involve a legal expert in software development from the outset to facilitate compliance in all areas of the care home's operations.
Next Steps?
Are you a business owner in the care home industry looking to streamline your operations and achieve greater efficiency? Custom care home software could be the solution you've been searching for. Our team of experts has extensive knowledge and experience in the development of bespoke software for the care industry, including care home software, domiciliary care software, and home care management software.
With our help, you can create a fully customized software package designed specifically for the unique needs of your business. Say goodbye to one-size-fits-all software solutions that only partially meet your needs. Instead, enjoy the benefits of a system that is tailored to your exact requirements and can help streamline your operations, reduce costs, and improve patient care.
Don't settle for less when it comes to the care of your patients and the success of your business. Get in touch with us today to discuss your requirements and find out how we can help. Whether you need new software developed from scratch or require help with systems integration or data migration, our team is ready to assist you. Contact us now to learn more!
Read more about the main software category
Other Applications
.
Other services in Other Applications category: