Bespoke Room Scheduling Software
What is Room booking software?
Room booking software is a customized software solution that provides businesses with the ability to manage their room booking and scheduling processes effectively. It helps businesses save time and effort by streamlining the entire booking process, eliminating double-bookings, and ensuring that the right resources are available at the right time.
Contact us if you are wanting to have a
bespoke Room Scheduling application
developed?
There are various uses of room booking software. It is used by organizations to manage room bookings for conferences, meetings, events, and other functions. This software can also be used to schedule equipment usage, employee schedules, and other resources within the organization.
Additionally, room booking software can provide businesses with useful insights and analytics. This data can help organizations in identifying trends, optimizing room usage, and improving overall efficiency. Therefore, businesses that invest in customized room booking software can benefit from enhanced productivity, reduced operational costs, and improved customer satisfaction.
Overall, customized room booking software provides a comprehensive solution for businesses looking to manage their room booking and scheduling processes with ease and efficiency. By investing in this software, businesses can achieve greater operational efficiency, increased productivity, and ultimately, growth and success.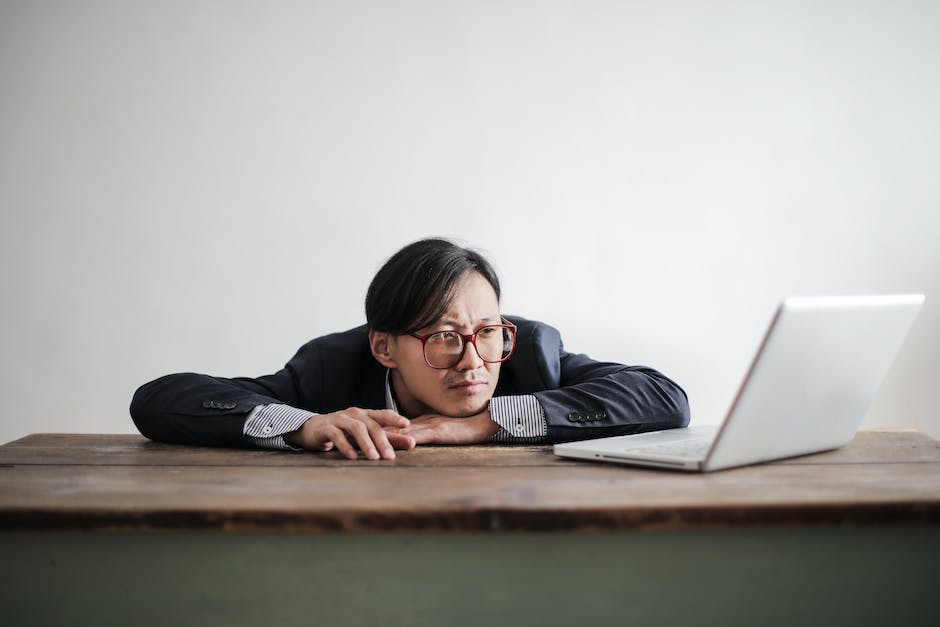 What are the main functions of Room booking software?
The main modules that comprise room booking software include:
1. Reservation Management: This module provides the functionality to manage reservations of rooms, including creating new reservations, modifying existing reservations, and canceling reservations. It also allows for the storage of reservation information such as guest details, duration of stay, and payment information.
2. Room Management: This module allows the management of room types, availability, and pricing. It also allows the customization of room status such as cleaning, maintenance or out of order, and enables room assignment to incoming reservations.
3. Billing and Payment: This module enables the billing process, including invoicing, tracking payments, and generating receipts. It also allows room charges to be automatically added to guest bills, and can provide an easy-to-use interface for guests to pay their bills.
4. Reporting and Analytics: This module enables real-time access to important data on the hotel business ranging from utilization reports, occupancy reports, revenue reports, and other vital analytics.
5. Communication: This module enables communication between hotel staff and guests via SMS, email, and in-app messaging. It allows guests and staff to coordinate better and ensure efficient management of the booking process.
Other functionalities that room booking software can provide include customer feedback and review management, social media integration, and loyalty programs. By incorporating these modules, hotel owners can streamline the booking process, minimize double bookings, and ultimately provide an exceptional guest experience.
Data / systems integration
Room booking software is often integrated with other software systems such as hotel property management systems (PMS), customer relationship management (CRM) software, and enterprise resource planning (ERP) systems. These integrations allow the different systems to share data seamlessly and ensure that room availability, pricing, and customer information is updated in real-time across all platforms.
APIs or other tools are commonly used to integrate room booking software with other systems. These integrations require careful consideration to ensure that the data exchanged between systems is accurate and secure. One important consideration is data mapping, where the data fields between the two systems need to be matched correctly. This ensures that data is transferred accurately and prevents errors.
Another consideration for integration is security. The integration should use secure protocols to protect sensitive data, such as customer information and financial data. This might include encryption of sensitive data and authentication methods to ensure that only authorized users have access to the integrated systems.
Overall, integrating room booking software with other systems provides a seamless and efficient flow of data between systems and can help organizations operate more efficiently. However, it is important to carefully consider the integration process to ensure that it is done securely and accurately.
Who uses Room booking software?
Organisations of all sizes and industries can benefit from using room booking software and room scheduling software. Large enterprises, universities, healthcare facilities, government institutions, and small businesses can all utilise these solutions to simplify their daily operations. The software can be customised to fit the unique needs of each organisation, including features such as room availability calendars, automated reservation confirmation, and real-time scheduling updates. By streamlining booking procedures, organisations can improve efficiency, reduce errors, and enhance customer satisfaction.
Benefits of Room booking software
Room booking software has become increasingly popular amongst businesses of all sizes as it offers a myriad of benefits. Firstly, it helps eliminate the unnecessary time and effort required to manage bookings manually. With room booking software, employees can easily schedule meetings, book conference rooms, and reserve desks within a few clicks.
Another key benefit is that it helps businesses keep track of their resources. This means that companies can have a clear overview of how their venue is being used, and can make informed decisions on how to allocate resources in the future. Additionally, room booking software enables businesses to centralize their data, which in turn can lead to increased efficiencies, improved collaboration amongst teams, and overall better coordination of resources.
Another significant advantage of custom room booking software is the flexibility it offers in terms of customization. Since every business is unique, having a bespoke software solution means it can be tailored specifically to meet the organization's requirements. This can help businesses achieve their goals more effectively and can lead to improved business outcomes.
Finally, room booking software can also help businesses save money, as it can reduce the need for unnecessary meetings and can help minimize resource wastage. This can be especially important for companies that are looking to reduce expenses and streamline their business operations.
In summary, custom room booking software offers many benefits to businesses of all sizes. From increased efficiency and better collaboration to reduced costs and improved resource allocation, it's an indispensable tool for businesses looking to take their operations to the next level.
Some of the players in the Room booking software market
Some of the main brands of room booking software and their key benefits include:
1. Condeco - this software is known for its ease of use and flexibility. It offers advanced analytics, real-time reporting and integration with popular calendar platforms like Outlook and Google Calendar.
2. Doodle - this software is popular for its simplistic user interface and scheduling features like vote-based scheduling and real-time availability updates. It's great for small businesses and teams.
3. Skedda - this software is known for its customization and automation options. It allows businesses to customize booking workflows, integrate with payment gateways, and automate booking reminders.
However, there are some common shortcomings reported by users of these brands. For example:
- Condeco has been criticized for its relatively high price point and occasional technical glitches.
- Doodle has limited customization features and can be difficult to use for complex scheduling scenarios.
- Skedda has limited integration options and may not be suitable for larger businesses with complex booking requirements.
Ultimately, the best choice of room booking software will depend on the specific needs of the business. It's important to consider factors like ease of use, customization options, integrations, and price when selecting software.
Benefits of off-the-shelf Room booking software
Off-the-shelf room booking software can offer businesses numerous benefits, including cost-effectiveness and ease of use. Since these software solutions are pre-built, they're often more affordable than custom solutions. This is especially true when you factor in the costs of designing, developing, and testing a custom room booking software solution. Additionally, off-the-shelf software is typically easier to implement, as it comes with a set of predefined features and functionality, meaning that you don't need to spend additional resources testing and configuring custom software. Finally, pre-built room booking software is often backed by a team of experienced developers and customer service reps, which can help businesses quickly and easily address any issues that may arise.
Limitations of off-the-shelf Room booking software
Off-the-shelf room booking software can be tempting for businesses looking for a quick and easy solution to manage their meeting room scheduling needs. However, there are some limitations to consider before investing in these pre-built software solutions.
One major limitation of off-the-shelf room booking software is that it may not fully meet the unique needs and requirements of a particular business. For example, a company with a complex scheduling process involving multiple locations and resources may find that the pre-built software isn't able to handle these complexities without extensive customization.
Additionally, many off-the-shelf room booking software options have limited integrations with other software applications that a business may be using. This can create data silos and inefficiencies, as employees may need to manually transfer information between different systems.
Another challenge of using pre-built software is that it may not be able to adapt to changes in business processes and requirements over time. If a company expands its operations or changes its scheduling processes, it may need to replace the off-the-shelf software with a more custom solution, resulting in additional costs and downtime.
Overall, it's important for businesses to carefully evaluate their needs before investing in off-the-shelf room booking software, as these pre-built solutions may have limitations that prevent them from fully meeting the unique requirements of a particular organization.
Is bespoke Room booking software a viable option?
Bespoke room booking software can benefit businesses in many ways, as the software is tailored specifically to the needs of the organization. This means that the features, functionality, and user experience of the software are designed specifically to meet the needs of the business, resulting in improved efficiency, productivity, and customer satisfaction.
One successful use case of bespoke room booking software is in the hospitality industry. Hotels, resorts, and other accommodation providers can benefit greatly from bespoke software as it can help them to manage room reservations and bookings, as well as other amenities such as spa bookings, restaurant reservations, and event bookings. By having bespoke software, hotels can improve their customer experience by providing a customizable and streamlined booking process, leading to repeat business and positive reviews.
Another use case for bespoke room booking software is in the education sector. Schools, universities, and other educational institutions can use the software to manage room bookings for classrooms, labs, and other facilities. The software can help to optimize the use of resources and reduce scheduling conflicts, resulting in smoother operations and improved productivity.
Finally, bespoke software can also benefit businesses that require meeting rooms or conference facilities. The software can help manage bookings by automatically allocating rooms, sending reminders to attendees, and providing detailed reports for analysis. This can help businesses to improve the efficiency and effectiveness of their meetings, resulting in better decision-making and increased productivity.
Overall, bespoke room booking software can be highly beneficial to businesses of all sizes and industries. By having software that is tailored to their specific needs, businesses can improve their operations, customer experiences, and bottom line.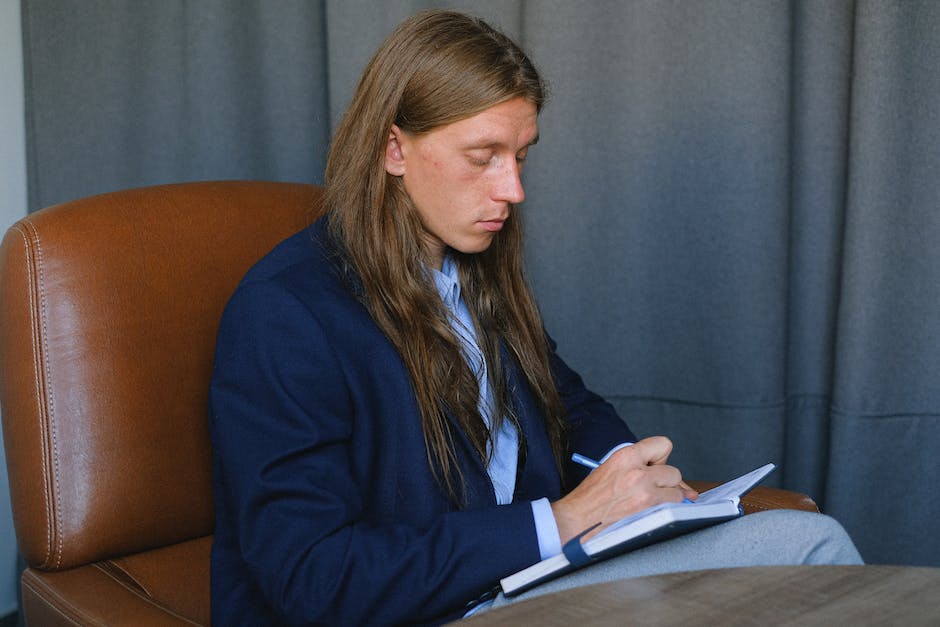 Fun facts about Room booking software
1. Room booking software can help increase room occupancy rates by up to 20%.
2. The global market for room scheduling software is projected to reach $6.4 billion by 2027.
3. A survey found that businesses using room booking software reported up to a 35% increase in team productivity.
4. One of the top benefits of room booking software is that it can significantly reduce double bookings and scheduling conflicts.
5. Room scheduling software can easily integrate with other business systems, such as billing and catering, to streamline workflows and enhance efficiency.
6. The most popular features of room booking software include real-time availability updates, booking confirmation emails, and customizable user roles and permissions.
7. Studies have shown that implementing room scheduling software can reduce administrative workload by up to 30%.
8. Mobile compatibility is a must-have for room booking software, with over 80% of users accessing the platform from their smartphones or tablets.
9. The best room booking software includes powerful reporting and analytics tools to help business owners make informed decisions about their space usage.
10. In the era of remote work, cloud-based room booking software has become increasingly popular, allowing employees to book rooms from anywhere with an internet connection.
Room booking software FAQ
1. What are the benefits of having a custom room booking software developed for my business?
Custom room booking software offers several benefits to businesses, such as enabling them to streamline their operations, automate the booking process, reduce the risk of overbooking or double booking, and enhance the overall customer experience. By having a bespoke software solution, businesses can ensure that their unique needs and requirements are met, and they can integrate their software seamlessly with other business systems, such as inventory management, CRM, and accounting software.
2. How long does it take to develop a custom room booking software?
The timeline for developing a custom room booking software largely depends on the complexity of the project, the number of features required, and the expertise of the development team. Generally, it takes several weeks to several months, or even longer, to complete a custom software project. However, it is essential to keep in mind that building bespoke software requires careful planning, collaboration, and testing to ensure that the final product meets your business needs.
3. What features should I include in my custom room booking software?
The features you should include in your custom room booking software will depend on your business needs and the type of industry you operate in. Some essential features include online booking, calendar integration, real-time availability scheduling, and payment processing. It is essentile to work with a professional software development team to identify the custom features that your business needs to optimize efficiency.
4. How much will it cost to develop custom room booking software?
The cost of developing custom room booking software depends on various factors such as the development team's expertise, the complexity of the project, and the number of features required. However, it is essential to note that the cost of the software development should be balanced against the revenue it generates and the efficiency it brings. Working with professional software vendors will ensure that your business gets the best value for its investment.
5. How secure is custom room booking software?
Custom room booking software is designed to provide maximum security to businesses by utilizing the latest security measures and tools such as SSL certificates, data encryption, and multi-layer authentication. Developing a bespoke software solution allows businesses to specify the level of security and encryption they require, ensuring that their data is safe from potential cyber attacks.
6. Will my custom room booking software be scalable?
Scalability is an essential factor to consider when developing custom room booking software. By having a custom software solution, businesses have the flexibility to tailor their software's technology stack to accommodate future growth and expansion. Scalability ensures that your software can adapt to the changing demands of your business, allowing you to improve efficiency and grow your revenue.
7. What kind of support and maintenance do you provide after the custom room booking software launch?
A professional software development team will provide comprehensive support and maintenance to ensure the smooth running of the custom room booking software. This support includes providing technical assistance, software patches, and regular software updates to ensure that the software remains functional and up-to-date. Additionally, software vendors can provide training to your team to help them use the software efficiently and to provide ongoing support as needed.
Next Steps?
Are you tired of manually scheduling rooms and managing bookings through spreadsheets and emails? It's time to elevate your business processes with a bespoke room booking software.
At our software development company, we understand the unique challenges that come with managing rooms and bookings, which is why we specialize in creating customized solutions for businesses of all sizes. Our experienced team will work closely with you to understand your specific needs and create a solution that streamlines your processes and improves overall efficiency.
With our state-of-the-art room booking software, you'll have access to real-time information about room availability and bookings, so you can make informed decisions and maximize your resources. You'll also be able to offer your customers a seamless booking experience, improving customer satisfaction and retention.
Don't settle for off-the-shelf software that doesn't quite fit your needs. We'll create a customized solution that meets your exact requirements and integrates seamlessly with your existing systems. Whether you need data migration, systems integration, or a complete software overhaul, we've got you covered.
Upgrade your room booking processes today and see the difference a customized solution can make. Contact us now to schedule a consultation and learn more about our bespoke software development services.
Read more about the main software category
Other Applications
.
Other services in Other Applications category: