What is Managed service software?
Managed service software is designed to help businesses manage their IT services and infrastructure. It is a specialized software that enables service providers to monitor and manage a client's IT environment remotely. This software allows companies to offer a range of IT services to their clients, including network monitoring, security, backup and recovery, and software updates.
Contact us if you are wanting to have a
bespoke Msp application
developed?
Managed service software has a variety of uses that are critical to modern businesses. One of the primary uses is to monitor the performance and health of a client's network, servers and endpoints. This software can detect and alert IT teams of potential problems before they cause significant downtime, data loss, or security breaches.
Another significant use of managed service software is in managing security risks. This software can assist in scanning and identifying vulnerabilities within a client's IT infrastructure, identifying threats, and automating the patching of vulnerabilities. It can also detect unusual network activity, such as malware or unauthorized access, and alert IT teams so they can quickly mitigate the threat.
Furthermore, managed service software is an effective tool for disaster recovery scenarios. It can automate backup and recovery operations, making it easier to restore lost data and reduce downtime if a disaster or outage occurs.
Finally, managed service software can help reduce costs and improve overall efficiency. It can provide IT teams with valuable insights and analytics that enable them to make informed decisions about the performance of their infrastructure. These insights can help organizations optimize their IT resources, streamline workflows and reduce expenses.
In summary, managed service software has several essential uses that can significantly benefit businesses looking to optimize their IT services. From monitoring and security to backup and recovery, this software can automate critical IT operations and provide valuable insights that can drive efficiencies, reduce costs and improve overall performance.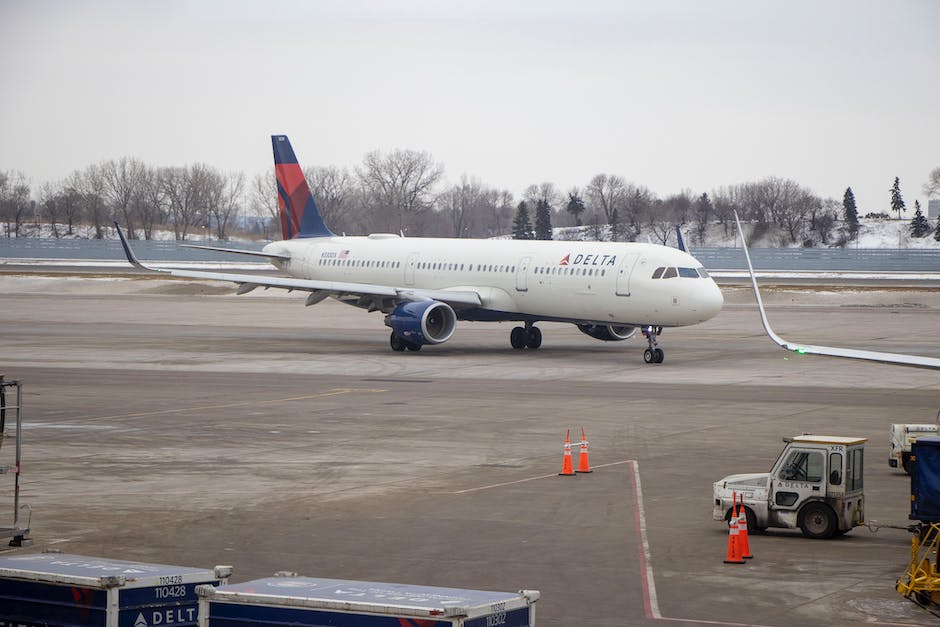 What are the main functions of Managed service software?
Managed service software typically consists of the following modules:
1. Helpdesk and Ticketing System: This module includes a centralized system to manage issues, complaints or requests received from clients, providing them with timely resolutions.
2. Remote Monitoring and Management (RMM): This feature enables businesses to monitor their networks, applications and devices in real-time, allowing administrators to address issues before they escalate into incidents.
3. Service Desk or Service Management: This module includes a system to manage workflows, service requests and incident resolution, providing comprehensive reporting and analytics that enable businesses to monitor and optimize their service delivery.
4. Security Management: This module includes various features such as network security, risk assessments, vulnerability scanning, data encryption, and compliance management.
5. Backup and Disaster Recovery: This module includes features for automated backup and recovery of data and systems, ensuring businesses can recover quickly from any unexpected disasters.
6. Asset Management: This feature helps businesses keep track of their entire software and hardware inventory, while also enabling them to plan and manage asset distribution, maintenance, and replacement.
Overall, the Managed Service software provides businesses with a comprehensive solution for managing all aspects of their IT infrastructure, while enhancing their operational efficiency, security, and ROI.
Data / systems integration
Managed service software often integrates with other business systems, such as customer relationship management (CRM) software, enterprise resource planning (ERP) software, and network monitoring tools. The integration usually takes place via APIs or other tools, which allow for the automated exchange of data between the systems.
One consideration when integrating managed service software with other systems is the security of the data being exchanged. The APIs used for integration should be secure and properly authenticated, to prevent unauthorized access to sensitive data. Additionally, the data being exchanged should be encrypted to ensure that it cannot be intercepted and read by third parties.
Another consideration is the compatibility of the systems being integrated. It is important to ensure that the managed service software can effectively communicate and exchange data with the other systems, without causing any issues or errors. In some cases, custom development may be required to ensure that the integration is seamless and error-free.
Finally, when integrating managed service software with other systems, it is important to consider the impact on performance and scalability. If the volume of data being exchanged between the systems is high, or if the systems being integrated are resource-intensive, it may be necessary to design the integration in such a way as to minimize the impact on overall system performance.
Who uses Managed service software?
Managed service software, including MSP software and managed services software, is used by a wide range of organizations across various market verticals and sizes. These organizations typically have complex IT needs, and rely on managed services providers to manage and maintain their IT systems on an ongoing basis.
Some of the most common verticals that use managed service software include healthcare, finance, telecommunications, government, and education. However, managed services are also used by businesses in other industries, such as manufacturing and retail.
In terms of organization size, managed service software is used by small, medium and large enterprises alike. Small businesses may use managed services to supplement their IT staff, while larger organizations may outsource their entire IT department to a managed services provider.
Overall, any organization that relies on technology to support their operations can benefit from implementing custom managed service software. These solutions can help businesses streamline their IT management processes, reduce downtime, and improve the overall performance of their IT systems.
Benefits of Managed service software
Organizations use managed service software to streamline their operations, increase efficiency, reduce costs, and provide better service to their customers. With managed service software, businesses can automate many of their day-to-day tasks such as customer support and service desk operations, allowing staff to focus on more complex tasks. This software also helps organizations to monitor their system's health and security, detect and resolve issues before they escalate, and minimize downtime. Customized managed service software can be designed to meet the specific needs of different businesses, enabling them to provide tailored services to their clients. Overall, the benefits of managed service software include improved productivity, better customer satisfaction, reduced risks to the organization, and easier management of IT operations.
Some of the players in the Managed service software market
Some of the main brands of managed service software, it msp software, msp software, managed services software are ConnectWise Manage, Kaseya VSA, Datto Autotask PSA, SolarWinds MSP, and NinjaRMM.
ConnectWise Manage offers a comprehensive solution for managing an IT business, including service ticketing, time tracking, billing and invoicing, project management, and reporting. Its key benefits include improved efficiency, greater visibility, and better decision-making. However, some customers have reported that the learning curve for the software can be steep and that it can be difficult to integrate with other applications.
Kaseya VSA allows IT teams to manage and automate routine IT tasks, including patch management, software deployment, and remote monitoring and management. Its key benefits are improved productivity, reduced downtime, and greater scalability. Some customer feedback notes that the interface can be overwhelming, and that getting started with the software can be complex.
Datto Autotask PSA is a cloud-based professional services automation platform that manages businesses' daily operations and growth. Its key benefits include scalability, ease of use, and customization. However, some customers have reported issues with integrations and lack of reporting flexibility.
SolarWinds MSP offers a suite of IT management and security solutions, including remote monitoring and management, backup and disaster recovery, and endpoint security. Its key benefits are improved efficiency, enhanced security, and greater operational insights. Some customer feedback reports that the pricing of the software can be high, and that the user interface can be complex.
NinjaRMM provides remote monitoring and management and endpoint protection for businesses of all sizes. Its key benefits include ease of use, fast deployment, and 24/7 support. Some customer feedback states that the reporting functionality can be limited and that the software lacks scheduling capabilities.
When considering custom managed service software, it's important to understand the benefits and potential shortcomings of existing solutions. Ultimately, each business's unique needs and goals should be considered when selecting a managed service software provider.
Benefits of off-the-shelf Managed service software
Off-the-shelf managed service software can offer several benefits to businesses. Firstly, it is readily available and can be purchased and implemented quickly, without any delays due to development time. This means businesses can start using the software immediately to manage their services and operations.
Secondly, off-the-shelf software is often more affordable as the cost of development is spread across a larger customer base. This allows small and medium-sized businesses to access high-quality software that they may not have been able to afford otherwise.
Thirdly, off-the-shelf software is typically well-tested and extensively used, meaning that any bugs or issues have already been identified and resolved. This reduces the risk of any operational interruptions or problems arising with the software.
Finally, with many off-the-shelf managed service software options available, businesses have a wider range of features and functionality to choose from. This means they can select a software solution that closely aligns with their specific needs, rather than having to build custom software from scratch.
Overall, off-the-shelf managed service software can provide businesses with a cost-effective, efficient and reliable solution for managing their services and operations.
Limitations of off-the-shelf Managed service software
Off-the-shelf managed service software has its limitations when it comes to meeting the specific needs of a business. Such software solutions are typically developed to meet the demands of a broad range of users, which means that they may not be customizable enough to address particular customer requirements. As a result, businesses may end up with a solution that is inadequate for their goals, resulting in a waste of resources, time and money.
Additionally, off-the-shelf software solutions may not be as scalable as custom-built solutions. The ever-shifting business landscape means that companies must adapt to their changing needs by scaling their services accordingly. Unfortunately, off-the-shelf managed service software might not have the flexibility to adjust to the rapid and critical changes that a business may need.
Further, off-the-shelf managed service software typically provides a standard set of features and functionalities that may not be sufficient for the needs of a company. Custom-built software, in contrast, can be developed to address specific requirements and include additional features that will enable businesses to operate more effectively.
Lastly, off-the-shelf solutions can be a major security threat to businesses. Hackers and cybercriminals routinely target such software solutions, and companies that opt to use them generally have less ability to control or modify the code, making them vulnerable to attacks.
In conclusion, the use of off-the-shelf managed service software may seem attractive to business owners due to its ease and cost-effectiveness of adoption. However, it's important to evaluate its limitations carefully and opt for custom-built solutions that match the specific requirements of your business.
Is bespoke Managed service software a viable option?
Bespoke or partially bespoke managed service software offers several benefits that off-the-shelf software cannot match. These benefits include customization, scalability, and security. With custom software, businesses can tailor the functionality and features to their specific needs, ensuring they get the most value out of the investment.
One successful use case for bespoke managed service software is in the healthcare industry. A major healthcare provider wanted to improve patient outcomes by streamlining its administrative processes. A custom software solution was developed that enabled the provider to automate patient scheduling, monitoring, and follow-up. The solution was fully integrated with existing systems and reduced administrative overhead by 30%. The provider also reported improved patient satisfaction and better outcomes.
Similarly, a financial services company used bespoke software to improve customer service and retention. The software enabled the company to track customer interactions, personalize recommendations, and respond to inquiries in real-time. As a result, customer satisfaction increased, and the company saw a significant reduction in churn rates.
Another key benefit of custom software is scalability. As businesses grow and evolve, their software needs also change. With off-the-shelf software, this can be a challenge as there may be limitations to the system's scalability. However, custom software can be designed to accommodate evolving business needs, ensuring that it continues to deliver value over time.
Finally, security is a major concern for businesses today. Cybersecurity threats continue to grow in frequency and sophistication, making it important to have software that can protect against these threats. Custom software can be designed with security in mind, ensuring that it includes the latest security protocols and features.
In summary, bespoke managed service software offers businesses several benefits, including customization, scalability, and security. Successful implementations have been seen in various industries, resulting in improved outcomes, increased satisfaction, and reduced costs.
Fun facts about Managed service software
Managed service software is becoming increasingly popular with businesses of all sizes. In fact, according to a study by MarketsandMarkets, the global managed services market will reach $420 billion by 2022. This growth is being driven by a variety of factors, including increased demand for cloud-based solutions and the need for businesses to reduce IT costs.
One interesting trend in the managed services software market is the rise of MSP software. MSP software is specifically designed to help managed service providers (MSPs) manage their clients' IT infrastructure. According to a report by MarketsandMarkets, the MSP software market is expected to grow from $2.16 billion in 2017 to $4.73 billion by 2022.
Another trend in the managed services software market is the increasing focus on cybersecurity. With cyber threats becoming more sophisticated and frequent, businesses are looking for managed service providers who can provide robust cybersecurity solutions. This has led to a growing market for managed service software that includes advanced security features.
Overall, the managed service software market is expected to continue to grow in the coming years as businesses seek to improve their IT operations and reduce costs. Whether you are a large enterprise or a small business owner, there is likely a custom managed service software solution that can help you achieve your goals.
Managed service software FAQ
1. What are the benefits of having a custom managed service software developed for my business?
A: A custom managed service software can offer personalized solutions that are tailored to meet the specific needs of your business. It can automate and streamline processes, reduce operational costs and improve efficiency. It can also provide real-time data and insights to enable better decision-making, enhance customer experience, and enable your team to focus on core tasks.
2. How long does it take to develop a managed service software?
A: The duration of software development depends on the scope and complexity of the project. It can take anywhere from a few weeks to several months to develop and deploy. However, the most important aspect is ensuring that the software is developed with efficiency and accuracy so that it meets the needs of the business owners.
3. What is the process of developing a custom managed service software?
A: Developing a custom managed service software involves various stages such as initial consultation, analysis of business needs, specifications, and design, software development, testing, and deployment. Each of these stages requires collaboration between the development team and the business owners to ensure that the software meets the required standards.
4. What factors should I consider when choosing a managed service software developer?
A: When selecting a developer, it's important to consider their experience in developing managed service software, their expertise, and track record. You should also consider their communication skills and ability to understand and interpret your specific business needs.
5. Will the managed service software be scalable?
A: Yes, it's essential that the software is scalable to accommodate the growth and changing needs of your business. The developer should ensure that the software architecture and design are modular and easily adaptable to future changes.
6. What are the costs of developing a custom managed service software?
A: The costs of developing custom managed service software depend on the scope, complexity, and features of the software. However, the benefits that come with the software far outweigh the initial development costs. When considering the costs, businesses should also look at the long-term ROI on the software.
7. What level of support will be provided after the software is deployed?
A: The developer should provide comprehensive support and maintenance after the software has been deployed. This includes regular updates to ensure the software remains relevant and effective, as well as ongoing support to address any issues that may arise. Ongoing support and maintenance are critical to ensuring the software runs smoothly and efficiently.
Next Steps?
Don't miss out on the opportunity to take your business to the next level with custom managed service software! Our team of experts has the skills and knowledge to deliver quality and reliable software that will improve your business operations and boost your bottom line. Whether you need systems integration, data migration services or bespoke software development, we are the team for the job.
By choosing us to partner with, you can expect high-quality work, timely delivery, excellent customer support, and a commitment to ensuring that your business goals are met. We understand that every business is unique with specific needs, which is why we offer custom solutions that cater to your specific requirements.
We are passionate about what we do and are always up-to-date with the latest technologies and industry trends. Our track record of success speaks for itself, and we invite you to be a part of the success story. Don't hesitate to contact us today to start your journey towards growth and success. We are eager to hear from you!
Read more about the main software category
Other Applications
.
Other services in Other Applications category: