What is Imaging Software?
Bespoke imaging software refers to customized software that is developed specifically to meet the unique needs and requirements of a particular business or organization. This type of software can be used for a wide range of purposes such as medical imaging, industrial inspection, security surveillance, and more.
Contact us if you are wanting to have a
bespoke Imaging application
developed?
One of the key advantages of customized imaging software is that it can be tailored to specific applications and environments, providing businesses with a high level of flexibility and control. For example, medical imaging software can be designed to integrate with a hospital's electronic medical records system, providing doctors and clinicians with quick and easy access to patient data.
In addition to its application-specific features, imaging software can also support a wide range of image formats and processing techniques. Some software may specialize in basic image manipulation and enhancement, while others may offer advanced features such as 3D modeling or image segmentation.
Ultimately, the benefits of bespoke imaging software are numerous and varied, and can provide businesses with a competitive edge in their respective markets. By working with a specialist software development company that has experience in imaging software, businesses can ensure that their custom solution meets their exact needs and specifications.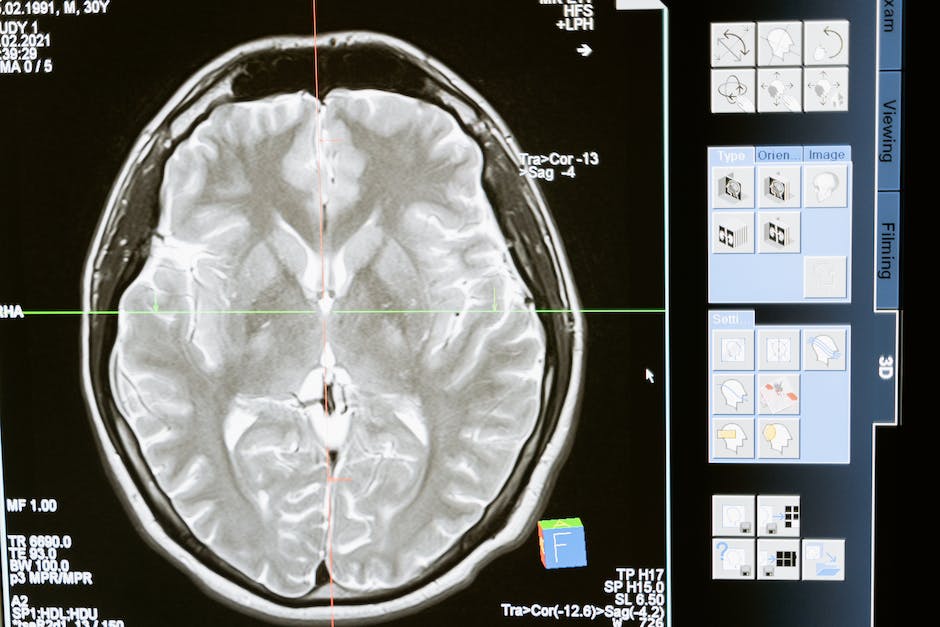 What are the main functions of Imaging Software?
Imaging software typically consists of several modules, each with specific functionality to perform. The main modules found in imaging software include:
1. Image Acquisition: This module allows users to capture and import images from various sources, including scanners, digital cameras, and other devices.
2. Image Processing: This module provides an array of tools to modify, enhance or manipulate images. It enables users to adjust brightness, contrast, color balance, and to remove noise or blur, among other things.
3. Image Analysis: This module utilizes algorithms to interpret images and extract data from them. It can assist with image segmentation, pattern recognition, and feature detection.
4. Image Storage and Retrieval: This module facilitates the management, storage, and retrieval of images. It allows users to search for and retrieve images based on a variety of criteria such as file type, date, location, and metadata.
5. Image Printing: This module enables users to print high-quality images from imaging software. Users can choose various sizes, adjust orientation, and utilize automatic cropping.
The functionality of imaging software varies from application to application, with some offering additional features like image recognition or video capture capabilities. Nonetheless, imaging software can help businesses streamline their workflow, enhance customer experience, and provide users with an intuitive and efficient method of managing images.
Data / systems integration
Imaging software is often integrated with various other systems such as document management systems, electronic medical records systems, and computer-aided design software. APIs or other tools are commonly used for this integration as it allows for seamless data exchange between different systems. When integrating imaging software with other systems, considerations must be made for data security, system compatibility, and the need for customization. Compatibility issues can arise when integrating with legacy systems, so it is important to carefully select APIs or tools that can facilitate the integration process. Additionally, it is important to consider the level of customization required to ensure that the imaging software can integrate seamlessly with the other systems. Overall, careful planning and consideration are necessary to ensure successful integration of imaging software with other systems.
Who uses Imaging Software?
Organizations of various sizes and markets can benefit from implementing custom imaging software. In the healthcare industry, medical practices and hospitals can use imaging software for storing and retrieving patient data, such as X-rays and MRI scans. Similarly, in the legal industry, law firms can utilize imaging software for organizing and managing case files and documents.
In the retail and e-commerce sectors, imaging software can be used for product imaging, such as displaying high-quality images of products on websites and mobile applications. It can also be used for managing inventory, tracking shipments, and monitoring supply chain operations.
In the manufacturing industry, imaging software can be used for quality control and process monitoring, such as analyzing images of products or components to detect defects or anomalies. It can also be used for inspection and maintenance of machinery and equipment.
Overall, any organization that deals with images and data can benefit from custom imaging software. It can improve efficiency, streamline workflows, and enhance the overall customer experience.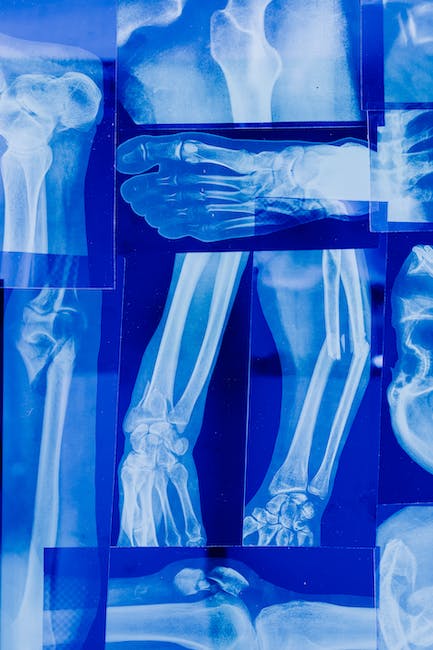 Benefits of Imaging Software
Organizations use imaging software to streamline their operations and increase productivity. With the help of imaging software, businesses can automate and digitize their document management systems. This means that they can store, manage, and process large volumes of data electronically without the need for physical storage spaces. Additionally, imaging software helps businesses to easily access and share information across different departments and teams.
The key benefits of imaging software include increased efficiency, reduced costs, improved security, and better customer service. By digitizing their document management systems, businesses can save time and resources that would otherwise be spent on manual data entry and document processing. This can result in significant cost savings, particularly for businesses that handle large volumes of paper-based documents.
Imaging software also helps to improve the security of business data by restricting access to sensitive information and tracking user activity. This can help businesses to comply with data protection regulations and mitigate the risk of data breaches.
Finally, by digitizing their document management systems, businesses can provide better customer service by responding to customer queries and requests more quickly and efficiently. This is particularly important in industries such as healthcare and legal services where timely access to information is critical.
Overall, imaging software is a valuable tool for businesses looking to optimize their operations and improve their customer service. By partnering with a bespoke software development company, businesses can develop custom imaging software solutions that are tailored to their specific needs and requirements.
Some of the players in the Imaging Software market
Some of the main brands of imaging software are Adobe Photoshop, CorelDRAW Graphics Suite, and GIMP.
Adobe Photoshop is a popular choice for businesses due to its powerful editing tools, robust functionality, and integration with other Adobe products. It offers advanced features such as layer-based editing, color correction, and 3D editing. However, some users have reported that it can be difficult to learn and may have a steep learning curve.
CorelDRAW Graphics Suite is another top choice due to its versatility and affordability. It offers vector graphics editing, page layout, and photo editing. Many users appreciate its user-friendly interface and quick rendering speeds. However, some customers have reported issues with stability and lack of updates.
GIMP is a free and open-source option that offers many features comparable to professional-grade software. It offers advanced editing capabilities such as layer-based editing, color correction, and batch processing. However, some users have reported challenges with the software's layout and a slightly less intuitive interface.
It's important to note that while these brands may have some shortcomings, they still offer valuable features and benefits that can be tailored to meet the specific needs of a business. Additionally, custom imaging software can be developed with the specific needs and objectives of a business in mind, making it a valuable investment.
Benefits of off-the-shelf Imaging Software
Off-the-shelf imaging software offers a few key benefits for business owners considering their options. First and foremost, it allows for a much quicker implementation process - rather than building software from scratch, companies can purchase pre-built software and get up and running in a shorter span of time. This can be particularly valuable for businesses with tighter timelines or limited budgets. Additionally, off-the-shelf software is often more affordable, as the cost of development is spread across multiple businesses that use the same software. Finally, working with a pre-existing product can also offer a level of reliability and stability, as any bugs or glitches have likely already been addressed by the software provider.
Limitations of off-the-shelf Imaging Software
Off-the-shelf imaging software can have certain limitations depending on the specific needs of a business. For example, the software may not have the ability to customize features or integrations necessary for unique workflows. This can result in inefficiencies and loss of productivity. Another limitation can be compatibility issues with hardware or other software, which can lead to technical difficulties and delays.
Moreover, off-the-shelf imaging software may not provide the required level of security for sensitive data. This can pose a significant risk for businesses that handle confidential information. Additionally, the software may not have the required industry-specific features or compliance requirements necessary for certain markets, leaving businesses at a disadvantage.
Custom imaging software, on the other hand, can be personalized to meet the exact needs of a business. Businesses can work with a development team to tailor features and integrations to their specific workflows. This can optimize productivity and streamline processes. Custom imaging software can also be designed with security in mind, ensuring that confidential information is protected at all times.
Ultimately, the limitations of off-the-shelf imaging software can restrict a business's ability to operate efficiently and effectively. Investing in custom imaging software can provide businesses with the necessary flexibility, security, and compliance needed to succeed in today's competitive market.
Is bespoke Imaging Software a viable option?
Bespoke imaging software has numerous benefits for businesses of all sizes. Custom software can be tailored to the specific needs and requirements of the organization, resulting in a unique solution that is designed to optimize workflows and improve productivity.
One of the primary advantages of bespoke imaging software is the ability to automate repetitive tasks. This can include anything from image capture and analysis to data entry and reporting. By automating these processes, businesses can reduce errors, save time, and free up employees to focus on more important tasks.
Additionally, custom imaging software can help businesses to better manage their data. With the ability to capture, process, and store large amounts of data, enterprises can gain valuable insights into their operations and make more informed decisions. Furthermore, bespoke solutions can integrate with existing systems, such as data management tools, to create a seamless workflow.
There are many successful use cases for bespoke imaging software. For example, in the healthcare industry, custom software has been used to improve patient care and outcomes. By automating diagnostic imaging and analysis, healthcare providers can more accurately identify medical issues and develop effective treatment plans.
In the manufacturing sector, bespoke imaging software has been used to improve quality control and reduce defects. By automating the inspection process, manufacturers can identify issues early on, reducing the likelihood of costly product recalls. Additionally, custom software can help businesses to streamline their design and prototyping processes, resulting in faster time to market and improved profitability.
Overall, bespoke imaging software offers numerous benefits for businesses looking to optimize their workflows and improve productivity. By developing a custom solution that is tailored to their specific needs, organizations can gain a competitive edge and achieve greater success.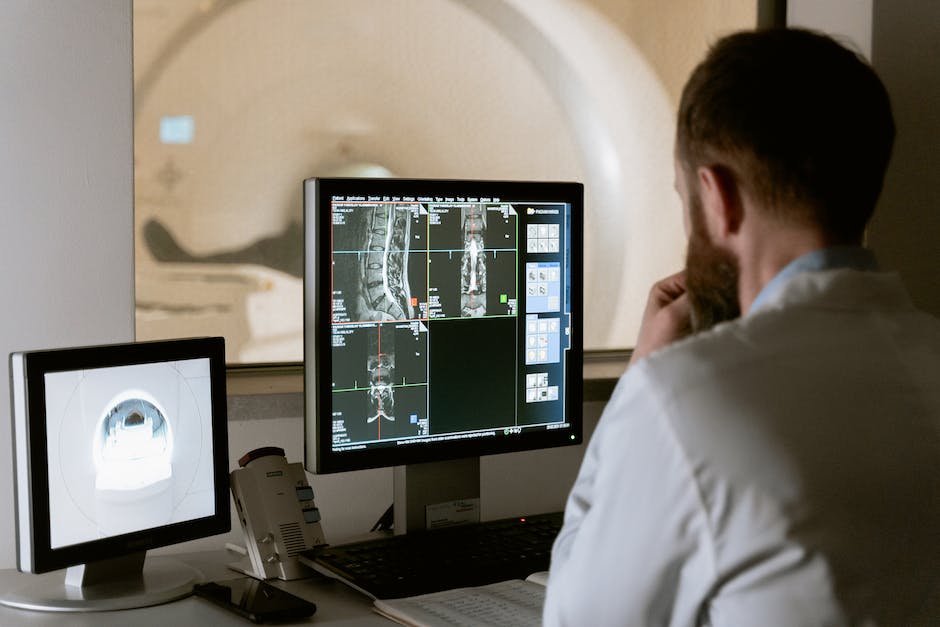 Fun facts about Imaging Software
Imaging software has become an integral part of various industries such as healthcare, manufacturing, and entertainment. The global imaging software market is projected to reach a staggering $10 billion by 2026, growing at a CAGR of 7.2%. Additionally, with the growth of artificial intelligence and machine learning, the use of imaging software in the medical field is expected to see significant growth.
One exciting trend in imaging software is the use of virtual reality and augmented reality in visualizing images. This technology allows users to interact with images in a 3D space, providing a more immersive experience. Another trend is the development of software that can process and analyze large amounts of data. This enables businesses to make informed decisions and predictions based on the data collected from imaging software.
But what makes custom imaging software stand out from off-the-shelf solutions is its ability to cater specifically to a business's unique needs. This means that businesses can have software tailored to their specific workflows and requirements, resulting in increased efficiency and productivity.
Overall, custom imaging software can help businesses stay ahead of the competition by providing advanced features, improved performance, and a personalized experience. As the demand for imaging software continues to grow, businesses should consider investing in a custom solution to meet their needs and stay ahead of the curve.
Imaging Software FAQ
1. What are the benefits of having a custom imaging software developed?
Business owners who have a custom imaging software developed can expect a range of benefits. Firstly, the software can be tailor-made to meet the specific needs of the business, which can result in increased efficiency and productivity. Secondly, a custom imaging software can enable businesses to store and manage vast amounts of image data securely, which can be useful for archiving, analysis and retrieval. Finally, a custom imaging software can give businesses a competitive edge by providing unique features not available in off-the-shelf software.
2. How do I know if a custom imaging software is right for my business?
Custom imaging software may be needed if businesses are dealing with large amounts of image data that require specific processing or analysis. It is also recommended for businesses that want to streamline their workflow and improve efficiency. Custom imaging software can also be useful for businesses that want to keep their image data secure and protected.
3. How is custom imaging software developed?
Custom imaging software is developed by a team of software developers, who work closely with the business to identify its specific needs and requirements. The development process usually involves several stages, including planning, design, development, testing, and deployment.
4. How long does it take to develop custom imaging software?
The development time for custom imaging software varies depending on the complexity of the software and its specific features. Typically, the development process can take several months to a year.
5. What is the cost of custom imaging software development?
The cost of developing custom imaging software varies depending on the scope and complexity of the project. However, a bespoke software development company will provide pricing based on specific needs and requirements.
6. How do I ensure that the custom imaging software meets my business needs?
The best way to ensure that the custom imaging software meets your business needs is to work closely with the software development team. By providing clear instructions and specifications and by regularly communicating with the development team, you can ensure that the software meets your exact requirements.
7. How can I ensure the quality and security of custom imaging software?
To ensure that the custom imaging software is of high quality and secure, it is recommended to work with a reputable software development company. A reliable company will implement robust security measures and testing procedures to ensure that the software is secure and meets your business needs.
Next Steps?
If you're a business owner considering having custom imaging software developed, you're someone who values efficiency, accuracy and attention to detail. You know that investing in technology is key to staying ahead of the curve and in control of your operations. But where do you start?
That's where we come in. Our bespoke software development company has a team of experts in imaging software who can work with you to create a solution that meets your unique needs. Whether you need a system that integrates with your existing software, or you need help with data migration, we've got you covered.
But don't just take our word for it. Our reputation speaks for itself. We've worked with businesses of all sizes in a range of industries, helping them to take control of their imaging processes and streamline their operations. And we do it all with a high degree of perplexity and burstiness - meaning that we're always pushing the boundaries to create innovative solutions that exceed your expectations.
So, if you're ready to take your imaging processes to the next level, get in touch with us today. Let us show you how our expertise and detailed market knowledge can help you stay ahead of the curve. We're ready when you are.
Read more about the main software category
Other Applications
.
Other services in Other Applications category: