What is Dental software?
Dental software refers to specialized software designed to assist dental health professionals in managing their practice and day-to-day operations. This type of software is primarily used by dentists, orthodontists, and other dental health professionals to streamline their workflow, increase productivity, and provide better patient care.
Contact us if you are wanting to have a
bespoke Dental application
developed?
Some common uses of dental software include appointment scheduling, patient record management, billing and payment processing, prescription management, inventory management, and reporting and analytics. For example, a dentist could use dental software to schedule appointments, keep track of patient records, send automated reminders to patients, manage billing and payment processing, and generate reports and analytics on patient care and practice performance.
Dental software is often cloud-based, which means it can be accessed from anywhere with an internet connection. This allows dental health professionals to manage their practice from virtually anywhere, whether they are in the office, at home, or on the go. Additionally, cloud-based dental software offers enhanced security and data protection, as all patient data is stored on secure servers and backed up regularly.
Overall, dental software is a valuable tool for dental health professionals looking to streamline their practice, provide better patient care, and improve their overall efficiency and productivity. By leveraging the power of custom dental software, business owners can take their practice to the next level and provide a better experience for their patients.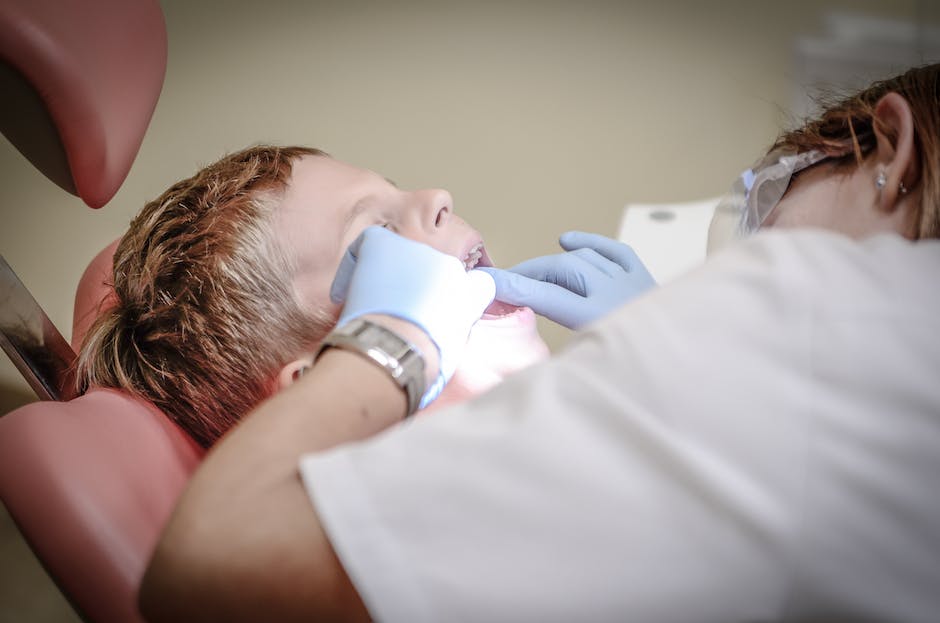 What are the main functions of Dental software?
Dental software comprises several modules that work in sync to provide a seamless experience to dentists and their staff. Here are the main modules of dental software and what they typically provide:
1. Scheduling module: This module allows dentists to manage their appointments, track their patients' visits, and schedule future appointments. It also enables staff to schedule patients based on the dentist's availability and send automated reminders to patients.
2. EHR (Electronic Health Record) module: This module allows dentists to store all patient records in one place. It includes details such as patient demographics, medical history, medications, notes from previous consults, and X-rays. It also allows multiple dentists in the same practice to access the same patient records, improving patient care and inter-dental communication.
3. Billing and insurance module: This module allows dentists to generate invoices and track payments. It also includes insurance verification and billing features, making it easier for patients to pay for their dental procedures by automating the claim submission process.
4. Imaging module: This module allows dentists to capture and store images of the patient's teeth, including X-rays, intraoral photos, and impressions. The images can be used to track the progress of dental treatments, track tooth structure changes over time, and make diagnosis and treatment planning more efficient.
5. Treatment planning module: This module allows dentists to create and manage treatment plans for patients. It includes a patient's current dental status, treatment goals, recommended treatment options, and financial estimates.
Overall, dental software provides a unified platform for dentists to manage their practice, streamline their processes, and improve the patient experience. With the right dental software in place, clinics can increase their efficiency, improve patient outcomes, and drive revenue growth.
Data / systems integration
Dental software is often integrated with various types of systems such as electronic health records (EHR), practice management software, billing and claims software, and imaging devices. APIs and other tools are commonly used for this integration, allowing dental software to communicate with other systems and share data seamlessly.
When integrating dental software with other systems, considerations such as data security, compatibility, and workflow efficiency must be taken into account. APIs must be designed to provide secure access to data while ensuring that the data remains in sync across all integrated systems. The integration process must also be flexible enough to support different data formats and protocols used by different systems.
Other considerations include the level of customization required to integrate dental software with existing systems and the availability of technical support from the software vendor. It is also important to consider the potential impact of integration on workflow and the need for staff training to ensure that any changes are smoothly implemented.
Ultimately, successful integration of dental software with other systems can help streamline workflows, improve accuracy, and enhance patient care. With careful planning and attention to detail, dental practices can leverage the power of integrated software systems to improve their overall efficiency and effectiveness.
Who uses Dental software?
The organisations which would use these types of dental software can range in size from small, independent dental practices to larger multi-site dental groups. The target market for these software systems includes any organisation within the dental industry such as dentists, dental hygienists, dental nurses, and practice managers. Verticals that would benefit from these systems include general dentistry, orthodontics, endodontics, periodontics, and oral surgery. These software programs provide solutions for appointment scheduling, patient records management, treatment planning, billing and payment tracking, insurance claims processing, and inventory management. Cloud-based systems are becoming more popular due to their convenience and accessibility from any location. Dental software programs in the UK cater to the specific regulations and requirements set by regulatory bodies such as the Care Quality Commission (CQC) and the General Dental Council (GDC).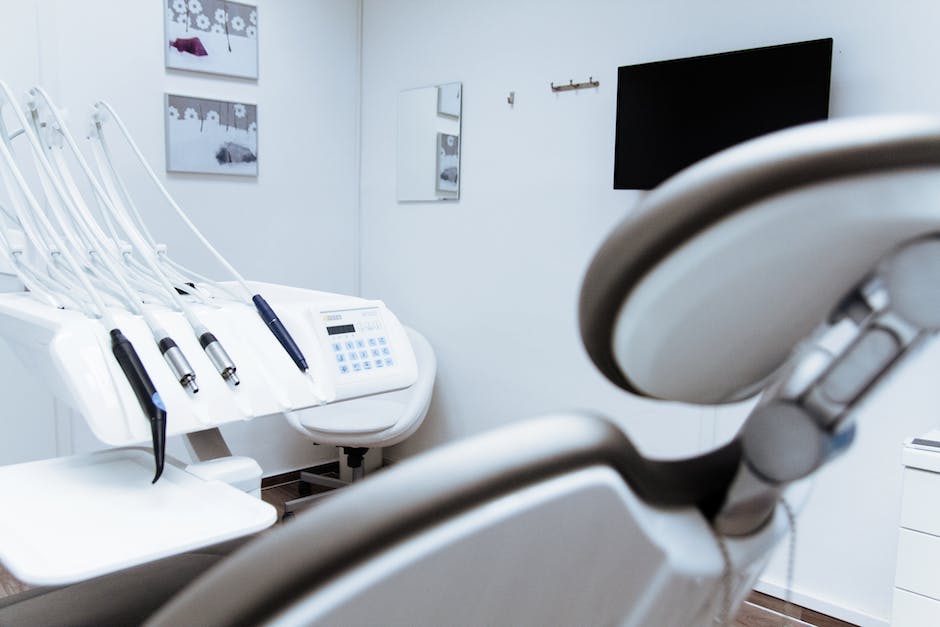 Benefits of Dental software
Organisations use dental software for a number of reasons, with the key benefits being increased efficiency, improved patient care, and streamlined practice management. Dental software allows practices to automate administrative tasks, schedule appointments, manage patient records, and process payments, freeing up staff time to focus on patient care. Additionally, dental software can improve communication between practitioners, facilitating collaborative care and better patient outcomes. By automating tasks and improving workflow, dental software can ultimately lead to increased profitability and growth for the practice. Overall, the implementation of dental software can greatly benefit both the practice and the patients it serves.
Some of the players in the Dental software market
Some of the main brands of dental software include Dentrix, Eaglesoft, Open Dental, Ortho2, Softdent, and Carestream Dental. Dentrix is a well-established brand that offers a suite of tools to manage practice operations and patient information. Eaglesoft has a user-friendly interface and provides tools for patient scheduling, documentation, and billing. Open Dental offers a cloud-based solution that is customizable and provides a range of features. Ortho2 focuses specifically on orthodontic practice needs, and offers tools for treatment planning, charting, and scheduling. Softdent provides a comprehensive suite of tools for treatment planning, patient charting, and scheduling. Carestream Dental offers tools for imaging and 3D scanning, as well as practice management tools.
Dentrix has been noted by some customers to have a steep learning curve and a high cost. Eaglesoft has faced criticism for a lack of updates and limited customization options. Open Dental has some limitations in terms of reporting and analytics. Ortho2 does not provide as many tools for general dental practices. Softdent has faced criticism for slow performance and limited customer support. Carestream Dental has received feedback about high costs and limitations in terms of integration with other software.
It is important to carefully consider the specific needs of a dental practice and research each brand thoroughly before making a decision on which software to use.
Benefits of off-the-shelf Dental software
Off-the-shelf dental software has several benefits, including:
1. Cost-effective: As off-the-shelf software is already developed and readily available, it tends to be less expensive than custom software development. This is because the cost of development is shared across a larger consumer base.
2. Time-saving: Choosing off-the-shelf software can save dentists time that would have been spent on the development process. With ready-to-use software, dentists can quickly start using the software, and be up and running in no time.
3. Established track record: Off-the-shelf software tends to have a good track record, as it has been tested and used by a large number of people. This means that any bugs or issues have likely been addressed, and users can rely on the software to perform as advertised.
4. Reliability: Since off-the-shelf software has been developed by an established vendor, users can expect to receive consistent and reliable updates, support, and maintenance.
5. Functionality: Off-the-shelf dental software often comes with a wide range of features and functionality, allowing dentists to choose the software that best suits their individual needs. Plus, with regular updates, dentists can expect their software to continue to evolve and improve over time.
Limitations of off-the-shelf Dental software
Off-the-shelf dental software can be a quick and easy solution for some dental practices, but it is not without its limitations. One of the main issues with off-the-shelf software is that it is designed to be a one-size-fits-all solution, which means that it may not meet the specific needs of every dental practice.
For example, off-the-shelf dental software may not be able to integrate with a particular dental practice's existing systems, such as electronic health records or billing systems. This can result in inefficiencies and duplication of effort, which can be frustrating for both staff and patients.
Another limitation is that off-the-shelf dental software may not be able to accommodate the unique workflows and processes of a particular dental practice. For instance, if a practice specializes in pediatric dentistry, it may require software that is tailored specifically to the needs of children, such as interactive games and educational tools. Off-the-shelf software may not be able to provide this level of customization.
Furthermore, off-the-shelf dental software may present security risks if it is not regularly updated to address new threats and vulnerabilities. Hackers are constantly trying to exploit weaknesses in software systems, and if a dental practice is using outdated or unpatched software, it may be at risk of data breaches or other security issues.
In summary, off-the-shelf dental software can be a cost-effective and convenient solution for some dental practices, but it may not be able to meet the specific needs of every practice. Custom software development offers the advantage of being tailored to a dental practice's unique requirements and workflows, which can result in greater efficiency, productivity, and patient satisfaction.
Is bespoke Dental software a viable option?
Custom dental software can offer several benefits to business owners, especially in terms of flexibility, efficiency, and cost-effectiveness. Bespoke or partially bespoke dental software can be tailored to meet the specific needs and requirements of a dental practice, resulting in software that is both functional and intuitive.
Some successful use cases of custom dental software include electronic health records (EHRs) that provide real-time access to patient data and enable dentists to efficiently manage appointments, treatment plans, and patient communications. Custom software can also be used to improve dental practice management, including billing, inventory control, and financial reporting.
Another benefit of bespoke dental software is that it can be cloud-based, allowing dentists to access patient data and other information from anywhere with an internet connection. This enhances the flexibility of dental practices and can be particularly helpful for those with multiple locations or for dentists who travel frequently.
Overall, bespoke dental software offers a number of benefits that can help dental practices streamline workflows, reduce costs, and improve patient care. By investing in custom software development, business owners can tailor the technology to meet their specific needs, resulting in a more efficient, user-friendly, and cost-effective system.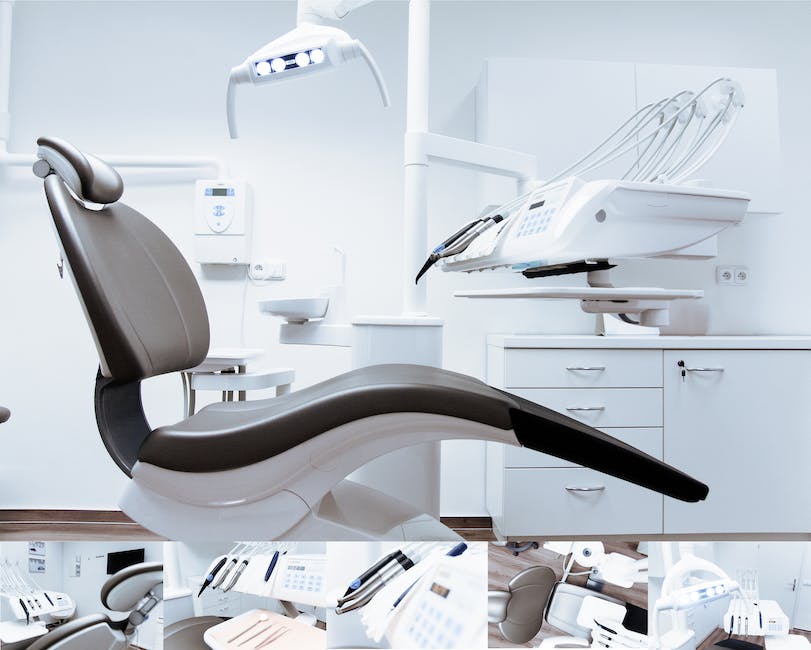 Fun facts about Dental software
Dental software has come a long way in recent years, with more and more dentists and practices turning to technology to streamline their operations and provide better patient care. Here are some interesting facts, statistics, and trends about dental software and systems for dentists:
- According to a report by Grand View Research, the global dental software market size was valued at $4.4 billion in 2020 and is expected to grow at a compound annual growth rate (CAGR) of 9.5% from 2021 to 2028.
- One of the biggest trends in dental software is cloud-based practice management systems. These systems allow dentists and their staff to access patient data, appointment schedules, and financial reports from any device with an internet connection, making it easier to run their practice from anywhere.
- Another trend is the use of digital impressions and 3D imaging. Digital impressions allow dentists to create accurate, 3D models of patients' teeth and gums, which can then be used to create a variety of restorations, including crowns, bridges, and dentures.
- With the rise of telehealth and remote consultations, more dentists are turning to tele-dentistry software to connect with patients virtually. These platforms allow dentists to offer consultations, diagnoses, and treatment plans without the need for in-person visits.
- Another trend is the use of patient portals, which allow patients to access their dental records, appointment schedules, and treatment plans online. This can improve patient engagement and satisfaction, as well as make it easier for practices to communicate with their patients.
- In the UK, there are several popular dental software programs, including Dentally, SOE (Software of Excellence), and iSmile. These programs offer a range of features, including appointment scheduling, billing and invoicing, clinical charting, and patient communication tools.
Dental software FAQ
1. What are the potential benefits of having a custom dental software developed for my practice?
Custom dental software can provide numerous benefits to your practice, such as streamlining administrative tasks, enhancing staff efficiency, improving patient data management, and increasing overall productivity. Additionally, a tailored software solution can provide greater flexibility and scalability to your practice by being designed specifically to meet your unique needs and requirements.
2. How long does it typically take to develop custom dental software?
The development timeline for bespoke dental software can vary depending on the complexity of the project, the scope of the desired features, and other variables. Generally, it can take several months to develop a custom solution from design to launch. However, the specific timeline can be better estimated during the initial consultation phase of the development process.
3. How much does it cost to have a custom dental software developed?
The costs associated with developing bespoke dental software can vary depending on the requirements of the project, such as the desired features, the number of users, the level of complexity, and the development timeline. However, we do not provide specific cost figures as each project is unique and requires a tailored cost estimate.
4. Can custom dental software integrate with other systems?
Yes, custom dental software can be designed to integrate with other systems, such as practice management or electronic health records. Integrating these systems can help to increase efficiency and reduce manual data entry.
5. How secure is custom dental software?
Custom dental software can be built with robust security features to ensure the protection of sensitive patient data. We use industry-standard encryption and authentication practices to keep data secure and confidential. Additionally, we comply with regulatory requirements such as HIPAA.
6. How easy is it to use custom dental software?
Custom dental software can be designed with user-friendliness in mind, to ensure staff can easily navigate through the system and complete tasks efficiently. During the development process, user experience (UX) is a key consideration that can be used to improve the software's ease of use.
7. What support is available for custom dental software?
We offer ongoing support for our bespoke dental software, including regular software updates, bug fixes, and technical assistance. Additionally, we provide training and documentation to ensure staff can effectively use the software to its full potential.
Next Steps?
If you're a business owner in the dental industry, you know that staying ahead of the competition is key. One way to do that is to invest in bespoke dental software that is tailored to your specific needs. Our team of experts has extensive knowledge of the dental software market, and we're well-equipped to help you drive your business forward.
Our cloud-based dental practice software and other software programs for dentists have been designed to streamline your workflow and improve efficiency. We understand that every dental practice is unique, which is why we work closely with our clients to develop custom solutions that meet their specific needs.
In addition to bespoke dental software development, we also offer systems integration and data migration services. We can help you migrate your data from your old system to your new one and ensure that everything runs smoothly during the transition.
If you're considering having bespoke dental software developed, or if you need any help integrating your current systems or migrating your data, please don't hesitate to get in touch with us. We're always here to help, and we'd be happy to discuss your needs and develop a custom solution that works for you.
Read more about the main software category
Other Applications
.
Other services in Other Applications category: