Bespoke Mrp Software Software
What is MRP System?
MRP system, or Material Requirements Planning system, is a software solution that facilitates the planning and control of materials and resources required for the production of goods. This automated system monitors and analyzes inventory levels, forecasts demand, and generates production schedules to ensure that the necessary materials are available in the right quantity at the right time.
Contact us if you are wanting to have a
bespoke Mrp Software application
developed?
The primary objective of MRP system is to optimize the production process and minimize inventory costs by ensuring that the right materials are available at the right time, reducing waste, and improving productivity. This system can be used to manage the entire supply chain, from procurement and inventory management to production planning and scheduling.
MRP software can also integrate with other business systems - such as ERP (Enterprise Resource Planning) - to provide an end-to-end solution for managing resources and processes across the enterprise. This integration enables businesses to gain better visibility into their operations, identify bottlenecks and inefficiencies, and make more informed decisions.
In summary, MRP system is a critical tool for businesses that want to improve production efficiency, reduce costs, and enhance customer satisfaction. By automating inventory management and production planning, it provides businesses with the ability to optimize their supply chain and remain competitive in today's fast-paced business environment.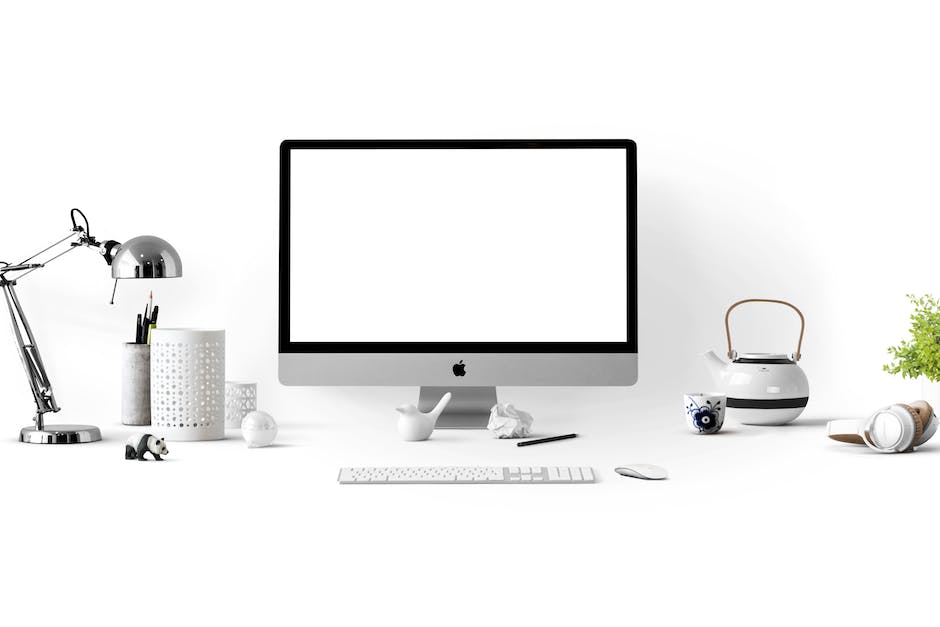 What are the main functions of MRP System?
MRP (Material Requirements Planning) system is an essential software tool designed for the manufacturing industry to help them manage and track their production processes. The system comprises a range of modules with distinct functionalities that allow businesses to streamline workflows, maintain inventory levels, and ultimately increase efficiency.
The main modules that comprise an MRP system include:
1. Bill of Materials (BoM) - This module enables users to create a detailed list of all ingredients or components required to manufacture a product. The system will use this information to schedule and plan production processes.
2. Master Production Schedule (MPS) - This module helps businesses plan their production schedules by taking into consideration factors such as customer demand, available inventory, and manufacturing capacity.
3. Inventory Management - This module helps businesses keep track of the inventory levels of raw materials, work-in-progress, and finished goods. It provides real-time updates on inventory levels, preventing overstocking or understocking.
4. Purchase Order - This module enables businesses to manage their purchasing processes by allowing them to create purchase orders, track deliveries, and manage vendor relationships.
5. Capacity Planning - This module helps businesses optimize their production processes by providing insight into the company's manufacturing capacity. It allows businesses to plan and schedule production processes accurately.
6. Shop Floor Control - This module provides real-time visibility into the production process, enabling supervisors to monitor and manage production workflows. It allows them to track progress, identify bottlenecks, and ensure all manufacturing processes are running smoothly.
The functionality of an MRP system depends on the specific needs of a business. However, the typical features of an MRP system include the ability to schedule production runs, plan inventories, manage resources, generate reports, and track progress. By incorporating these modules and features, an MRP system can help businesses increase productivity, reduce costs, and improve overall efficiency.
Data / systems integration
MRP systems are often integrated with other systems such as ERP, CRM, SCM, and PLM. These integrations ensure that the data in the MRP system is accurate and up-to-date, allowing for better decision-making and efficiency.
To accomplish these integrations, APIs and other tools are typically utilized. These tools allow for seamless communication between the systems, ensuring that the data is consistent across all platforms.
When considering an integration, it's important to evaluate factors such as security, scalability, and compatibility. Security is of particular concern when integrating with external systems, as there is the potential for data breaches or other security issues. Scalability is also important, as the integration should be able to handle increasing amounts of data as the business grows. Finally, compatibility with existing systems is crucial to ensure that the integration is successful and does not result in downtime or other issues.
Who uses MRP System?
Organizations that deal with manufacturing processes use MRP (Material Requirements Planning) systems. These systems are particularly useful in verticals such as aerospace, automotive, construction, and industrial manufacturing, among others. In terms of organization size, both small and large businesses can benefit from MRP systems as they help manage production processes and inventory control. ERPs (Enterprise Resource Planning) that integrate MRP systems are also commonly used across a range of industries to manage business operations.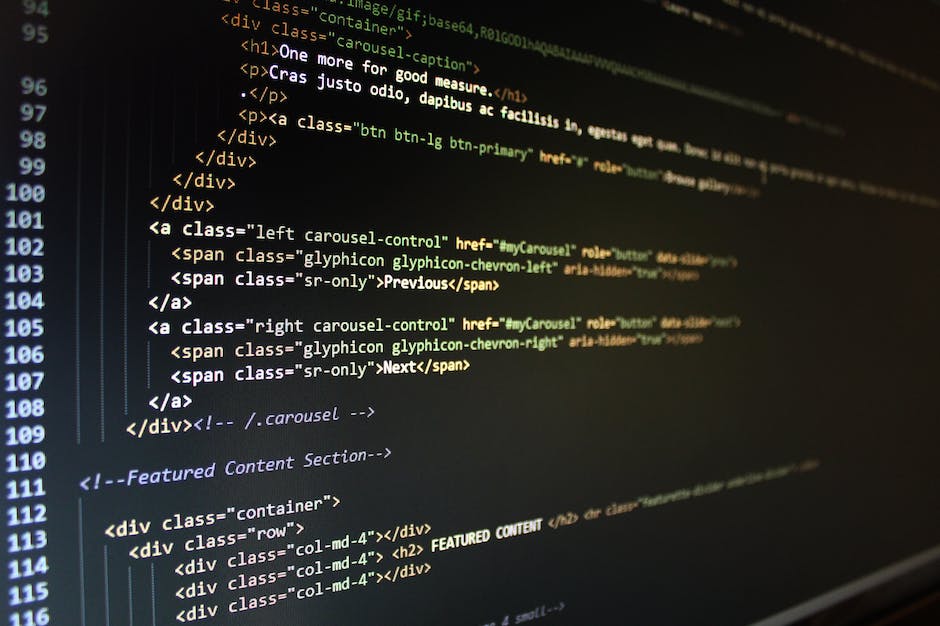 Benefits of MRP System
Modern businesses face an ever-increasing demand for efficiency, accuracy, and cost-effectiveness. One key way that companies are meeting these challenges is by using MRP systems.
MRP (Material Requirements Planning) is a comprehensive software system that helps organizations manage their entire manufacturing process from start to finish. It enables businesses to plan, organize and control inventory, scheduling, purchasing and production. MRP system software aims to empower companies with better accuracy and speed of decision-making, improve supply chain transparency and effectiveness.
The key benefits of MRP system software are numerous. Firstly, it can help a business to optimize its production schedules. By analyzing demand, labor capacity, inventory and other factors, MRP software can help company management to figure out the exact quantities of raw materials and finished products that they need to produce. This eliminates the need for guesswork, allowing businesses to plan ahead and streamline their operations more efficiently.
Secondly, MRP system software can help to minimize waste and reduce costs. By precisely calculating the amounts of raw materials that are required, companies can avoid over-purchasing and storing unnecessary items, which reduces the waste and costs associated with excess inventory. This can lead to significant cost savings and reductions in the environmental impacts of production processes.
Another key benefit of MRP system software is that it can improve the communication and collaboration within an organization. The system enables effective interdepartmental communication and collaboration, minimizing delays and errors that may arise from poor internal communication.
Finally, MRP software offers invaluable data analysis and reporting capabilities to help an organization in decision-making through comprehensive data insight, allowing management to track progress, identify bottlenecks and adjust accordingly.
In summary, MRP system software is an essential tool for modern manufacturing businesses. By helping to streamline operations, reduce waste and increase collaboration and decision-making, it can enable companies to stay ahead of their competition in a highly dynamic business environment.
Some of the players in the MRP System market
Some of the main brands of mrp system include SAP, Oracle, Microsoft Dynamics, Epicor, and Infor. SAP is known for its comprehensive capabilities in managing complex manufacturing processes and supply chain functions. Oracle's MRP system is known for its scalability and flexibility, making it a good fit for both small and large businesses. Microsoft Dynamics offers extensive integrations with other Microsoft products and is user-friendly. Epicor provides a highly configurable and customizable solution for managing complex manufacturing operations. Infor's MRP system is known for its speed and ability to handle a high volume of transactions.
Each of these systems has its own strengths and weaknesses. SAP's downside is its high cost, which may not be suitable for small business owners. Oracle's system can also be expensive, and some customers have reported difficulty with its user interface. Microsoft Dynamics may require customization to meet specific business needs. Epicor's system may require advanced technical expertise to implement and maintain. Infor's system has been criticized for its lack of flexibility in customization.
Overall, it is important for each business owner to carefully evaluate their needs and research each option thoroughly to determine which system is the best fit for their unique needs.
Benefits of off-the-shelf MRP System
Off-the-shelf mrp systems typically offer several benefits for businesses. Firstly, they are readily available and can be implemented quickly. This means that businesses can start benefiting from mrp software almost immediately, without having to spend time and money on custom development.
Secondly, off-the-shelf mrp systems are often more affordable than custom solutions. They are typically sold on a subscription or licensing basis, which can be more cost-effective for businesses than a one-off development cost.
Thirdly, off-the-shelf mrp systems are usually well-tested and come with support and maintenance options. This means that businesses can be confident in the reliability and functionality of the software, as well as having access to ongoing support and upgrades.
Finally, off-the-shelf mrp systems often have a broad user base and a community of users and experts who can provide guidance on best practices and help businesses to optimize their use of the software. This can be especially valuable for smaller businesses or those without in-house IT expertise.
Overall, off-the-shelf mrp systems offer businesses a convenient, cost-effective and reliable way to leverage mrp software for improved production planning, scheduling and control.
Limitations of off-the-shelf MRP System
Off-the-shelf MRP (Material Requirement Planning) systems have been designed to cater to the needs of a wide range of business owners with different requirements. However, these systems have their limitations as they are not tailored to meet the specific requirements of individual companies. Some of the limitations of off-the-shelf MRP systems include:
1. Inflexibility: Off-the-shelf MRP systems may be too rigid and inflexible to meet the varying demands and special requirements of individual companies. These systems cannot be customized to address industry-specific concerns or respond to changing market conditions.
2. Complexity: Many off-the-shelf MRP systems are complicated and difficult to understand, making it hard for business owners to manage and maintain them without specialist knowledge. As a result, companies may end up not using all the features or functionality, leading to inefficiencies in the production process.
3. Cost: Implementing an off-the-shelf MRP system can prove expensive, especially if the system requires additional hardware, software, or licenses. Companies with tight budgets may find it challenging to justify the cost of implementing such a system.
4. Alignment of Processes: The implementation of an off-the-shelf MRP System may require significant alterations to existing business processes. Unfortunately, these changes have the potential to cause disruptions, add to the costs of implementation or both.
5. Inadequate support: With off-the-shelf MRP systems, there may be limited support, especially when problems arise. This can result in long downtimes, causing delays and potential financial losses.
To illustrate, imagine a company that operates in a highly regulated industry, where every production process must be consistently compliant with strict regulations. An off-the-shelf MRP system with a one-size-fits-all approach may not cater to the unique requirements of such a company, potentially leading to violations of regulations and subsequent penalties. Alternatively, consider a company that deals with customized products; implementing an off-the-shelf MRP system may not be feasible, as it can not adapt to the changing demands of these products.
In conclusion, off-the-shelf MRP systems can be an adequate solution for some businesses, but they can be limiting when it comes to customization, flexibility, and adaptation to unique business processes. For companies with specific or complex requirements, it is worth considering bespoke MRP system development. With such a solution, companies can tailor the system to meet their specific needs, streamline processes, and increase productivity, ultimately aiding their growth and success.
Is bespoke MRP System a viable option?
Bespoke or partially bespoke MRP systems have numerous benefits for businesses, including greater efficiency, increased productivity, and improved accuracy. These systems are specifically customized to meet the unique needs and requirements of a business, resulting in a more seamless and effective manufacturing process.
One successful use case of a bespoke MRP system is the implementation by a food manufacturing company. The MRP system was developed to manage the company's production and inventory, enabling them to optimize their supply chain through real-time data analysis. As a result, the company was able to increase productivity and reduce waste, ultimately saving thousands of dollars in costs.
Another example of a successful use case of a bespoke MRP system is a manufacturing company that specializes in custom-made furniture. By utilizing a custom system, the company was able to streamline their production process, resulting in faster order fulfillment and greater customer satisfaction. The bespoke MRP system also allowed the company to efficiently manage their inventory and reduce the risk of stockouts, which in turn minimized the need for expensive rush orders.
Overall, bespoke or partially bespoke MRP systems offer numerous benefits for businesses by providing a customized approach to managing production, inventory, and supply chain processes. By increasing efficiency and accuracy, these systems help businesses save time and money while ultimately improving their bottom line.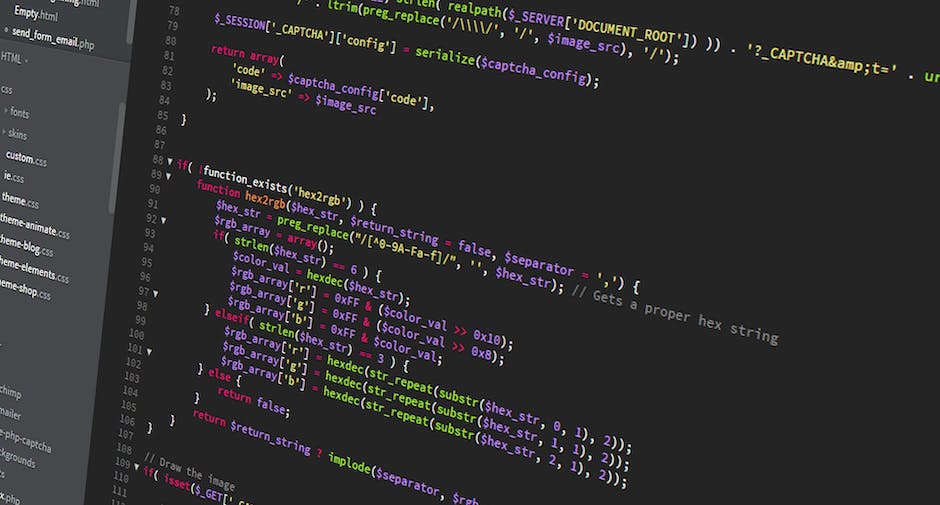 Fun facts about MRP System
1. In 2020, the global MRP software market size was valued at USD 3.32 billion and is expected to grow at a CAGR of 6.3% from 2021 to 2028 (Source: Grand View Research).
2. MRP systems help businesses in planning, scheduling, and controlling the manufacturing processes, ensuring timely delivery of products and efficient use of resources.
3. MRP systems have evolved with time and have incorporated advanced technologies like AI and Machine Learning, making them even more efficient and accurate.
4. MRP systems are essential for industries like automotive, aerospace, and heavy machinery which require complex planning and scheduling of resources.
5. The integration of MRP with other systems like CRM and SCM has further streamlined business processes, making them more customer-centric.
6. Cloud-based MRP systems are gaining popularity due to their scalability, cost-effectiveness, and ease of implementation.
7. MRP systems have helped businesses in reducing inventory costs, improving production efficiency, and minimizing lead times, resulting in higher customer satisfaction.
8. An MRP system can be customized as per the specific needs of a business, making it a highly adaptable solution for modern-day manufacturing needs.
9. The global pandemic has highlighted the importance of MRP systems and their role in ensuring business continuity and resilience in times of crisis.
10. MRP systems are being used by businesses of all sizes, from small start-ups to large multinational corporations, making them a versatile and essential tool for modern-day manufacturing.
MRP System FAQ
1. What is an MRP system and how can it benefit my business?
An MRP system stands for Material Requirements Planning system. It is a software tool commonly used by manufacturing companies that helps them manage their production planning and inventory control. The system uses data from various sources to create a master production schedule that outlines what items need to be produced, how much and when. It then generates a list of materials needed to produce those items and triggers orders to suppliers accordingly. The benefits of an MRP system include improved production efficiency, lower inventory costs, and better customer service through improved order fulfillment.
2. Can I use an off-the-shelf MRP system or do I need custom development?
Many manufacturing companies use off-the-shelf MRP systems, but bespoke development may be necessary for companies with unique requirements or to integrate with existing systems. A custom MRP system can be tailored specifically to the business needs, which can lead to increased productivity and efficiency.
3. What are the common features of an MRP system?
An MRP system typically includes features such as inventory control, production planning, demand forecasting, supplier management, and order tracking. It can also include reporting and analytics capabilities to help businesses make more informed decisions.
4. How long does it take to develop a custom MRP system?
The development timeline for a custom MRP system can vary depending on the complexity of the project and the resources available. It can take anywhere from a few months to a year, or even longer for more complex systems.
5. What are the key factors that influence the cost of developing a custom MRP system?
The cost of developing a custom MRP system can vary widely depending on factors such as the level of customization required, the number of features requested, the complexity of the system, and the resources required to complete the project. It is important to work with a development team to understand the specific needs of the business and obtain an accurate estimate of the project's cost.
6. What are the ongoing costs associated with a custom MRP system?
Ongoing costs associated with a custom MRP system include maintenance, upgrades, and support fees. Businesses should also consider the costs associated with training employees on how to use the system effectively.
7. How can I ensure the success of a custom MRP system?
To ensure the success of a custom MRP system, it is important to have a clear understanding of the business's requirements and goals. Engaging a reputable development team with experience in MRP system development can also help ensure the success of the project. Additionally, ongoing training and support can help businesses get the most out of their investment in a custom MRP system.
Next Steps?
Ready to take your business to the next level of efficiency? Consider a bespoke MRP system developed just for you. Our team of experts has the deep market knowledge and technical expertise to create a custom MRP system that meets your unique needs. No more struggling with off-the-shelf software that just doesn't quite fit. Our custom systems can give you the automated, streamlined processes you need to supercharge your business. And with our data migration and integration services, we can help you smoothly transition to your new system. So what are you waiting for? Get in touch with us today to start the conversation about your custom MRP system.
Read more about the main software category
Other Applications
.
Other services in Other Applications category: