What is MLM software?
MLM, or multi-level marketing software, is a type of software designed for businesses that utilize a multi-level marketing structure. This structure typically involves a network of independent distributors or members who earn commissions not only for their own sales, but for the sales of others they recruit into the network.
Contact us if you are wanting to have a
bespoke Mlm application
developed?
Custom MLM software can provide businesses with advanced features and tools to streamline this complex structure. For example, it can automate payment processing, genealogy tracking (i.e. keeping track of the sales and commissions of each member), and managing downline communication. It can also offer detailed reporting and analytics to help businesses make informed decisions about their sales and marketing strategies.
Additionally, MLM software can help businesses comply with legal and industry regulations by tracking and managing international tax laws, anti-pyramid scheme laws, and other legal requirements.
Overall, custom MLM software can provide businesses with a powerful tool to manage and grow their network marketing operations. By automating many of the complex tasks involved in multi-level marketing, businesses can focus on growing their network and increasing their profits.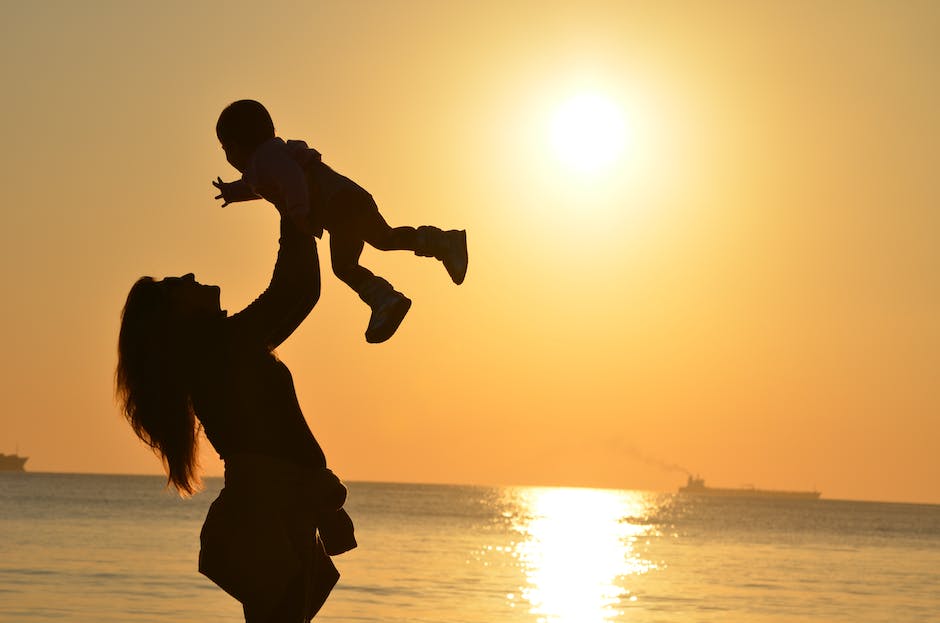 What are the main functions of MLM software?
MLM software is a powerful tool that enables business owners to manage, track and analyze their multi-level marketing operations efficiently. The software is composed of several modules, each offering different functionalities to help increase the efficiency of these operations. The main modules that comprise MLM software are:
1. Genealogy: The genealogy module is responsible for maintaining a hierarchical structure that reflects the relationships between network marketers. It allows the business owner to view the network downline, keep track of sales performance across the organization, manage commissions and bonuses, and more.
2. Sales and order management: This module provides tools to manage product inventory, track orders and shipments, and process payments. It also allows network marketers to make direct sales or purchase and manage products for personal use.
3. Compensation management: The compensation module uses various compensation plans such as binary, unilevel, matrix, or hybrid plan, to help businesses distribute commissions and bonuses to their network marketers based on their sales performance.
4. E-commerce platform: The e-commerce module is an online platform that enables network marketers to sell products and services alongside the business's official website. It comes with options for online payments, shopping carts, tax, and shipping calculators.
5. Replication: Replication module provides a personalized replicated website for each independent network marketer to share and promote their business. It includes an easy and straightforward way for marketers to register and manage their accounts, including their profiles, commissions, and bonuses.
6. Marketing and communication: This module includes tools for email marketing, newsletters, social media integration, and other tools to help network marketers promote and share their businesses across different channels.
In summary, an MLM software helps business owners to optimize their MLM operations, increase sales, manage commissions, and provide a personalized experience for their network marketers. It streamlines processes, provides valuable insights and analytical information to make informed decisions, and ultimately helps businesses grow and succeed.
Data / systems integration
MLM software is designed to handle the complex structure of multi-level marketing, which includes various features such as commission calculations, membership management, and reporting of sales and recruitment data. For effective and efficient management of MLM businesses, the software must be integrated with other crucial systems to collect, process, and analyze associated data.
APIs and other tools are commonly used to integrate MLM software with a range of systems such as e-commerce platforms, payment gateways, CRM, and ERP systems. The use of APIs allows the software to operate seamlessly with other systems, providing a seamless user experience.
When integrating the software with other tools, it is essential to consider the compatibility of the systems, data security measures, and the scalability of the integration. Considering data security, measures like the protection of data at rest and data in transit, data sharing permissions, and data encryption should be taken into account.
Scalability is crucial in handling large amounts of data and traffic, especially for companies with high performance requirements. In addition, ease of access, the ability to customize integration services to suit business requirements, and the responsiveness of systems to user requests are important considerations for the efficiency of integration processes.
In conclusion, integrating MLM software with other tools such as APIs, e-commerce platforms, CRM and ERP systems is vital to managing businesses effectively. Focus on compatibility, scalability, data security and ease of access, as well as customizations based on specific business needs is essential for successful integration.
Who uses MLM software?
MLM software is used by a wide range of organizations regardless of their size or industry vertical. It is used primarily by companies that operate on a network marketing model. Some of the popular industries that use MLM software include retail, wellness, health, finance, and beauty. MLM software is used by small startups as well as large enterprises that have extensive networks and wide product offerings. It is also used by direct selling companies looking to automate their sales processes and expand their reach. Overall, MLM software is an essential tool for any business that wants to leverage the power of network marketing to grow and expand its operations.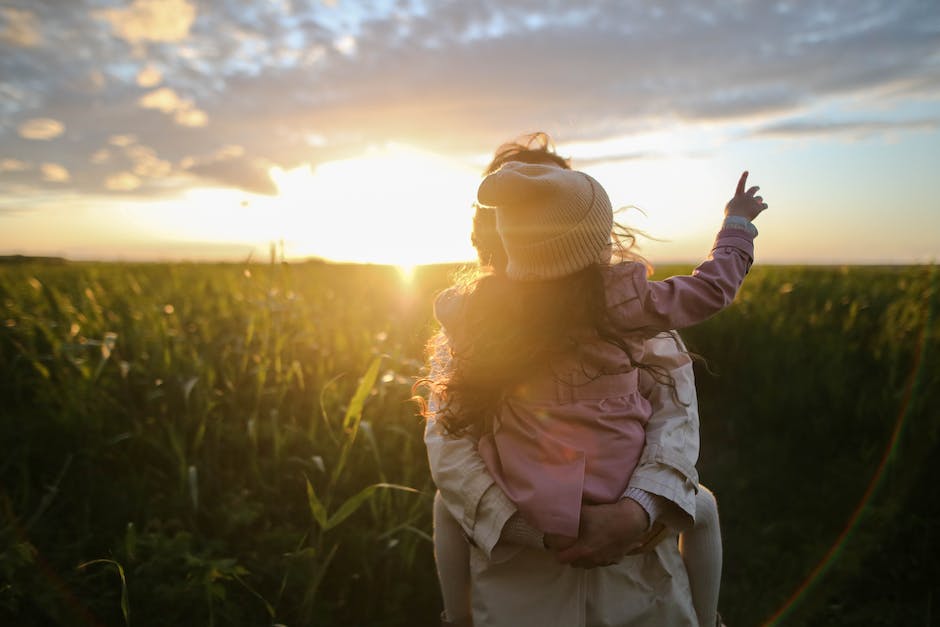 Benefits of MLM software
Organizations use MLM software for several reasons, but the primary one is to streamline their multi-level marketing operations. This comprehensive software solution is designed to automate a variety of tasks and processes, including customer management, product promotion, lead generation, member recruitment, and compensation calculation.
One of the key benefits of MLM software is that it simplifies network marketing operations. The software automates several processes that would otherwise have to be done manually, freeing up time and resources for businesses to focus on critical tasks. In addition, it improves the overall efficiency of the organization by streamlining the flow of information, reducing the likelihood of errors, and improving communication between team members.
Another significant benefit of MLM software is that it is customizable. Businesses can customize the software to suit their needs, making it easier to adapt to their unique business models. From customization options, businesses can create individual commission structures or incentive programs that reflect the needs, wants and culture of their organization.
Another benefit is that MLM software can help businesses better track sales and member activity across multiple platforms. As a result, companies can make more informed decisions about marketing strategies, product development, and even organizational growth.
In summary, using MLM software can help companies in a variety of ways, including streamlining operations, improving communication, promoting growth, and increasing revenue. Investing in this kind of software can help organizations stay ahead of the competition by freeing up resources and allowing them to focus on critical business tasks.
Some of the players in the MLM software market
Some of the main brands of mlm software include:
1. MultiSoft - MultiSoft is one of the leading providers of mlm software, with a range of customizable features and comprehensive support. Key benefits of MultiSoft include their user-friendly interface and highly scalable platform. However, some users have reported that their customer service can be slow at times.
2. Epixel - Epixel is another well-known provider of mlm software, offering a range of features including a mobile app, CRM integration and customizable compensation plans. Customers have generally been happy with Epixel's software, although some have reported difficulties with setup and lack of support for non-English languages.
3. Ventaforce - Ventaforce offers a range of mlm software solutions for businesses of all sizes, with features such as commission tracking, inventory management and social media integration. Key benefits of Ventaforce include their intuitive user interface and extensive reporting capabilities. However, some customers have reported issues with bugs in the software and slow customer service.
4. Infinite MLM - Infinite MLM offers a range of mlm software solutions, including a customizable compensation plan and a social media integration feature. Key benefits of Infinite MLM include their affordable pricing and comprehensive training materials. However, some users have reported difficulty with the software's user interface, and there have been reports of bugs and glitches.
5. Pro MLM - Pro MLM is another popular provider of mlm software, offering a range of customizable features including a mobile app, automatic payment processing, and real-time analytics. Customers have generally been happy with Pro MLM's software, although some have reported that their customer service can be unresponsive at times.
It's worth noting that while these are some of the main players in mlm software, there are many other providers out there with their own unique features and limitations. Ultimately, the best mlm software for your business will depend on your specific needs and budget, and it's important to do your research and read reviews before making a decision.
Benefits of off-the-shelf MLM software
Off-the-shelf mlm software provides a range of benefits to business owners who are looking to implement and manage multi-level marketing programs. Some of the main benefits include:
1. Cost-effective solutions: Off-the-shelf mlm software is generally more cost-effective than custom software development. This means that even small businesses can afford to implement mlm programs and reap the benefits of multi-level marketing.
2. Quick and easy implementation: Pre-built mlm software solutions are readily available and can be implemented quickly and easily. This means that there is less downtime for businesses and less time spent waiting for custom software development to be completed.
3. Proven success: Off-the-shelf mlm software has typically been tested and proven successful in a variety of situations. This means that business owners can have confidence in the software's ability to deliver results and drive their mlm programs forward.
4. Improved functionality: Off-the-shelf mlm software often comes with a range of features and functionalities that have been specifically designed to support mlm programs. This means that businesses can take advantage of sophisticated tracking, reporting, and analysis tools to optimize their marketing efforts.
5. Ongoing support and updates: Off-the-shelf mlm software solutions are typically backed by dedicated support teams and regular updates. This means that businesses can stay up-to-date with the latest mlm trends and best practices, and have access to expert advice and guidance whenever they need it.
Overall, off-the-shelf mlm software can provide a cost-effective, quick and easy solution for businesses looking to implement multi-level marketing programs. With proven success, improved functionality, and ongoing support and updates, it's easy to see why many businesses opt for pre-built mlm software solutions over custom development.
Limitations of off-the-shelf MLM software
Off-the-shelf MLM software can be limiting for business owners who want to have a custom MLM software developed. One of the main drawbacks of off-the-shelf software is that it lacks flexibility. These types of software are designed to meet the basic requirements of MLM businesses, but they may not be able to accommodate specific needs unique to a particular company. For example, if a business owner wants to implement a special commission structure, the off-the-shelf software may not have the capability to handle this.
Another limitation is that off-the-shelf software may not be able to scale with the business. Growing businesses require software that can evolve with them. However, if the selected software is not scalable and cannot adapt to the changing needs of a company, then it will be detrimental to the business's growth. For example, an MLM business may start off with a small team, but as they grow, they will need software that can handle more users and data. In this scenario, off-the-shelf software may not be sufficient.
Additionally, off-the-shelf MLM software may not provide the level of customization that some business owners need. Many business owners may want to have unique features in their MLM software that can set them apart from their competitors. However, these features may not be available in off-the-shelf software, and the business owner may have to settle for less.
In conclusion, while off-the-shelf MLM software can be a viable solution for some businesses, it may not be suitable for all. Business owners who want to have a custom MLM software developed will likely need to work with a bespoke software development company that can understand their unique needs and create a software solution that aligns with their requirements.
Is bespoke MLM software a viable option?
Bespoke or partially bespoke mlm software can greatly benefit businesses by offering customizable solutions that cater to their specific needs. When mlm software is uniquely designed for a company's unique structure, it can streamline and automate various processes, save time and resources, and ultimately enhance business performance.
One successful use case of mlm software tailored to a company's particular requirements is in the health and wellness industry. Many mlm companies in this sector use customized software to manage their customer databases, track their product distribution networks, and calculate commission payouts to their distributors. By having software developed specifically for their needs, these businesses can ensure that their unique business models are properly supported and optimized for maximum efficiency.
Another use case for bespoke mlm software is in the cryptocurrency industry. With the increasing popularity of cryptocurrency mlm ventures, having customized software can offer significant advantages in areas such as security and transaction processing. By designing unique software that incorporates the specific needs of a cryptocurrency mlm venture, companies can minimize transaction processing delays and offer higher levels of security to their customers, thereby boosting customer confidence and ultimately raising profitability.
Overall, bespoke mlm software offers businesses the ability to tailor their software systems to suit their unique requirements, streamline processes for enhanced efficiency, and offer additional layers of security and customization. By investing in tailored software, businesses can gain a competitive advantage that can translate into increased profits and growth.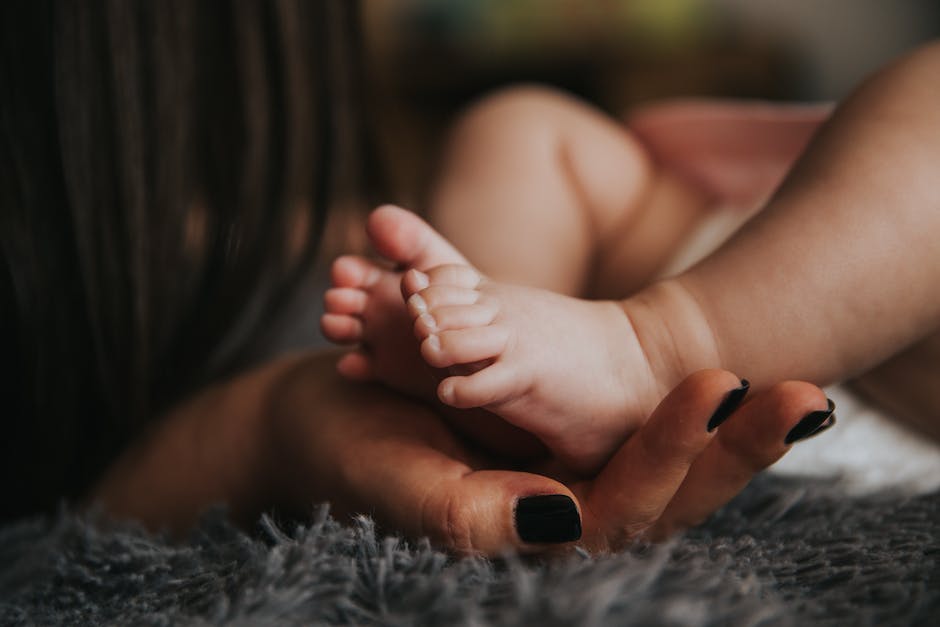 Fun facts about MLM software
Multi-Level Marketing (MLM) is a booming industry that is expected to reach $192.9 billion by 2027. MLM software plays a crucial role in ensuring the success of MLM businesses. Here are some interesting facts and trends about MLM software:
1. Most MLM software is now cloud-based, allowing for easy access and real-time data analytics from any device, anywhere in the world.
2. In addition to traditional compensation plans such as binary and matrix, newer MLM software now supports more complex compensation plans such as unilevel, party plan, and hybrid plans.
3. Mobile apps have become essential for MLM businesses. MLM software now includes mobile apps with various features like real-time updates, push notifications, and online/offline mode, that allow distributors to manage their business on the go.
4. Social media integration is now a standard feature in MLM software. This allows for easy sharing of product information, promotions, and other MLM-related content on social media platforms.
5. Security is a top concern for MLM businesses, and MLM software is no exception. MLM software is now equipped with advanced security features like multi-factor authentication, SSL encryption, and protection against hacking and phishing attempts.
6. With the rise of e-commerce, MLM software is now integrating with popular e-commerce platforms like Shopify, Magento, and WooCommerce, enabling MLM businesses to expand their product range and reach more customers.
7. Predictive analytics is becoming increasingly important in MLM software. By leveraging machine learning and artificial intelligence, MLM software can now predict customer behavior, identify trends, and provide real-time sales forecasts, helping businesses make informed decisions.
In conclusion, MLM software is constantly evolving to meet the changing needs of the MLM industry. Custom MLM software development can provide businesses with a competitive edge by providing tailored solutions that address their unique business requirements.
MLM software FAQ
1) What are the benefits of having a custom mlm software developed for my business?
Answer: Custom mlm software can bring a lot of benefits to your mlm business. It can help streamline your operations, automate various processes, provide better visibility into your business, enhance security and scalability, and improve overall performance. With custom mlm software, you can have complete control over the features, design, and functionality of the software, and ensure that it is tailored to meet the specific needs of your business. Additionally, a well-designed mlm software can also help you attract and retain more customers, increase sales, and achieve better business outcomes.
2) What factors should I consider before investing in a custom mlm software development project?
Answer: There are several factors that you should consider before investing in a custom mlm software development project. Firstly, you need to identify your specific business needs and requirements. This will help you define the scope of the project and ensure that the software meets all your expectations. Secondly, you need to choose the right development partner who has the necessary expertise, experience, and resources to deliver tailor-made solutions. Thirdly, you need to identify the key features and functionalities that you want in the software, and prioritize them based on their importance and urgency.
3) How long does it take to develop a custom mlm software?
Answer: The development timeline for custom mlm software can vary depending on a range of factors such as the complexity of the project, the number of features to be included, the technology stack used, and the development methodology adopted. As a rule of thumb, a well-designed and tested mlm software can take anywhere from several months to a year or more to develop.
4) Will I own the intellectual property rights to the custom mlm software that is developed for my business?
Answer: Yes, you will own the intellectual property rights to the custom mlm software that is developed for your business. This means that you will have full control over its use, modification, and distribution. It is important to clarify the ownership and licensing terms upfront with your development partner before initiating the project.
5) What are the common challenges that businesses face during the development of custom mlm software?
Answer: Some of the common challenges that businesses face during the development of custom mlm software include scope creep, budget and timeline overruns, design and usability issues, data security and privacy concerns, and technical difficulties with integration and deployment. It is important to work with an experienced and reliable development partner who can help you anticipate and navigate these challenges effectively.
6) What is the estimated cost of developing a custom mlm software?
Answer: The cost of developing custom mlm software can vary significantly depending on a range of factors such as the scope and complexity of the project, the number of features included, the technology stack and tools used, the development methodology adopted, and the location and experience of the development team. It is best to consult with your development partner to get an accurate estimate of the cost based on your specific requirements.
7) How can I ensure that the custom mlm software meets my business needs and requirements?
Answer: To ensure that the custom mlm software meets your business needs and requirements, it is important to have a clear and detailed set of specifications and requirements upfront. This will help you communicate your expectations clearly to the development team and ensure that there are no misunderstandings or conflicts later on in the project. You should also involve your key stakeholders in the design and testing phases of the project to ensure that the software is user-friendly and meets their needs. Additionally, you should aim for regular communication and transparency with your development team throughout the project to ensure that the software is developed to your satisfaction.
Next Steps?
Are you tired of using cookie-cutter MLM software that doesn't fully meet the unique needs of your business? It's time to upgrade to bespoke mlm software that is fully tailored to your specific requirements.
Our team of experts specializes in developing custom MLM software that is designed to meet the complex demands of modern businesses. We understand that every business has different needs, and we work closely with our clients to develop software that perfectly aligns with their goals and objectives.
Whether you're considering a new MLM software development project, need some systems integration work, or require data migration services, we're here to help. Our team is highly proficient in a wide range of technologies and platforms, and we can work with you to develop the perfect solution for your business.
So, if you're looking for reliable, high-quality bespoke MLM software development services, look no further. Contact us today to learn more about how we can help take your business to the next level. Let's take the first step towards creating software that is fully personalized to your business needs.
Read more about the main software category
Other Applications
.
Other services in Other Applications category: