Bespoke Equipment Rental Software
What is Rental software?
Custom rental software is a specialized software solution designed for companies that rent out equipment or assets to their customers. It can be tailor-made to suit the specific requirements of individual businesses, allowing them to manage their inventory, bookings, payments, and other rental-related tasks in a seamless and efficient manner.
Contact us if you are wanting to have a
bespoke Equipment Rental application
developed?
The uses of custom rental software are numerous. It can help streamline the rental process by automating tasks such as scheduling, invoicing, and customer communication. Additionally, it can provide real-time visibility into inventory levels and availability, helping businesses prevent overbooking or underbooking.
Custom rental software can also improve customer experience by providing online booking and payment options, as well as automated reminders and confirmations. Furthermore, it can help rental businesses track equipment maintenance and repair schedules, ensuring that their assets are always in top condition.
In short, custom rental software is a powerful tool for rental businesses looking to improve their operations, maximize efficiency, and enhance customer experience.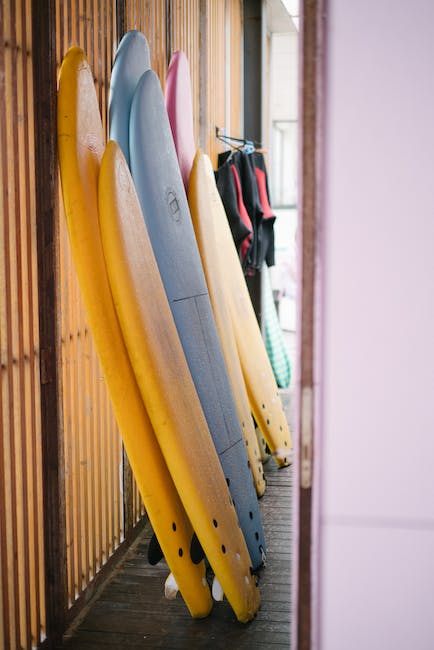 What are the main functions of Rental software?
The main modules that comprise rental software are:
1. Inventory Management - This module facilitates tracking and management of rental assets by allowing users to add new items, delete items, or modify information about existing items.
2. Reservation/Booking Management - This module enables customers to make online reservations and bookings while also providing rental companies with tools for managing and tracking reservations.
3. Pricing and Quoting - Rental software typically includes pricing and quoting tools which allow customers to calculate rental costs, assess deposits, and progress through the checkout process quickly and smoothly.
4. Billing and Payment Management - This module helps rental companies manage payments, invoices, receipts, and manage any penalties or late fees that may apply.
5. CRM (Customer Relationship Management) - This module facilitates customer communication, such as reminders, service updates, and promotional content, to increase customer satisfaction and loyalty.
6. Reporting and Analytics - The reporting and analytics feature helps companies track revenue, inventory and customer trends allowing them to make data-driven business decisions.
Overall, rental software provides companies with a comprehensive rental management solution that minimizes errors while maximizing revenue and efficiency.
Data / systems integration
Rental software is often integrated with various systems, such as accounting software, CRM systems, inventory management systems, and payment gateways. APIs or webhooks are commonly used for this integration.
When considering API integration, it's important to ensure that the APIs are well-documented and reliable. You should also consider the level of customization and scalability that the APIs offer, as well as the security measures in place to protect sensitive data.
Other considerations may include data synchronization and how frequently data is updated between systems. It's also important to consider the cost of integrating with third-party systems and the potential impact on the software's performance.
Overall, successful integration between rental software and other systems is essential for improving efficiency and streamlining business operations. By carefully considering the various factors involved, business owners can ensure a smooth integration process and optimize their rental management processes.
Who uses Rental software?
Organizations from various markets and verticals use rental software, rental system, rental software mac, hire software, rental systems, equipment booking system, and equipment rental software. These systems are particularly useful for businesses that rent out equipment, tools, vehicles, and other assets. This includes companies in the construction, event management, medical equipment, and transportation industries.
In terms of organization size, rental software can be used by businesses of all sizes - from small startups to large corporations. Small businesses can benefit from rental software to help manage their rental inventory and bookings, while larger organizations can use it to streamline their operations and increase efficiency.
Overall, any business that relies on renting out equipment or assets, and managing bookings and reservations, can benefit from using custom rental software. The software can help them to better manage their inventory, improve customer service, and increase revenue.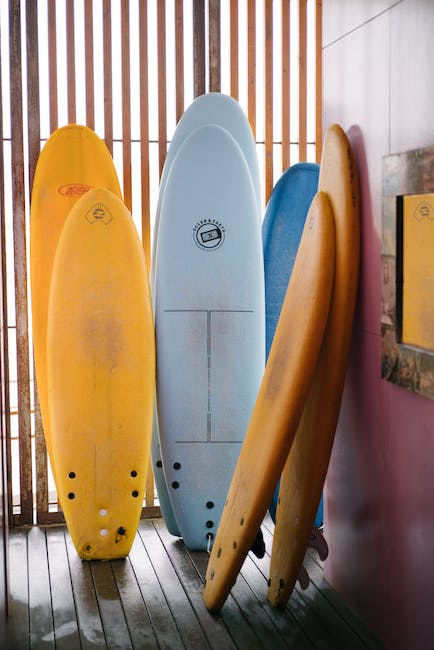 Benefits of Rental software
Organisations use rental software to streamline their rental management processes and improve overall efficiency. Rental software provides a comprehensive solution to manage all rental operations, from booking to invoicing, and helps businesses to keep track of their rental inventory, availability, and pricing in real-time.
Key benefits of using rental software include increased productivity, reduced errors, improved customer experience, and better financial management. With rental software, businesses can automate tasks such as inventory management, order processing, and payment, reducing the risk of errors and freeing up staff time to focus on higher-value activities.
Rental software also improves the customer experience by enabling online booking and payment, providing real-time availability information, and sending automated reminders and notifications. This results in faster turnaround times, shorter waiting periods, and increased customer satisfaction.
Finally, rental software provides better financial management by providing real-time data on rental inventory utilization, pricing, and profitability. This data can be used to adjust pricing strategies, optimize inventory usage, and improve overall profitability.
Overall, rental software is an essential tool for businesses looking to improve their rental operations, reduce costs, and enhance the customer experience.
Some of the players in the Rental software market
Some of the main brands of rental software and their key benefits are:
1. Rentware - flexible rental management with real-time updates, customizable invoices and contracts, and automated reminders.
2. EZRentOut - allows for multiple rental categories, item bundles, and a mobile app for employees and customers.
3. HireMate - offers rental dispatching, inventory tracking, and billing features, with the ability to customize reports.
4. InTempo Rental Management - provides real-time inventory tracking, maintenance management, cost tracking, and profitability analysis.
While these brands offer a lot of benefits, some customers have provided feedback that they have experienced some shortcomings, such as:
- Rentware customers have mentioned that while the system is flexible, it can be difficult to set up initially and some features have a bit of a learning curve.
- EZRentOut customers have said that there are some limitations with customizing the software to fit their exact needs and that the mobile app could be more user-friendly.
- HireMate users have reported issues with the customer support response time and some glitches with certain features.
- InTempo Rental Management customers have mentioned that the software can be slow at times and that the user interface could be more intuitive.
Overall, while these brands all have their strengths and weaknesses, it's important for business owners to assess their unique rental software needs and find the software that is the best fit for them. Custom rental software development may also be a great option for those with specific requirements.
Benefits of off-the-shelf Rental software
Off-the-shelf rental software has several benefits for businesses. Firstly, it saves time and money as it is pre-built and ready to use immediately. This eliminates the need for businesses to undergo the lengthy development process of creating custom rental software from scratch. Secondly, off-the-shelf rental software is tried and tested by other businesses and the bugs have already been worked out, ensuring reliability and stability of the software. Additionally, the software is typically user-friendly with a simple interface, making it easy to learn and use. It also often comes with a support team and documentation to assist business owners with any questions or issues they may encounter. Finally, off-the-shelf rental software is often scalable, enabling businesses to easily add or remove features as needed based on their rental needs.
Limitations of off-the-shelf Rental software
Off-the-shelf rental software can provide a quick solution for businesses that require basic rental management features. However, there are several limitations that come with using pre-built rental software.
Firstly, off-the-shelf rental software may not fully meet the unique needs of a particular business. These software solutions come with pre-defined features and workflows that may not align with the specific requirements of a business. For example, a rental software designed for the construction industry may not cater to the needs of a party rental company that requires specialized inventory tracking features.
Secondly, off-the-shelf rental software can be limiting in terms of customization. Businesses may have specific branding requirements, or need to integrate with other internal systems which may not be possible with pre-built rental software.
Thirdly, off-the-shelf rental software may not be scalable as businesses grow and expand. As the business grows and its needs change, pre-built rental software may not be able to accommodate these new requirements.
To illustrate these limitations, let's take the example of a bridal rental business. If the business were to use off-the-shelf rental software designed for party rentals, it may not have the specific inventory tracking features it requires to track bridal gowns and accessories. Additionally, the software may not allow for comprehensive customization to match the business's branding and website design. As the business grows, it may have to switch to a more comprehensive rental software solution to meet its changing needs.
In summary, off-the-shelf rental software may provide a quick solution for rental management needs, but it may not fully meet the unique requirements of a business, limit customization options, and not scalable as businesses grow. It is therefore important for businesses to consider custom rental software solutions that are tailored to their specific needs for optimal productivity and efficiency.
Is bespoke Rental software a viable option?
Bespoke rental software is customized specifically for your business and its unique needs. This means that you are able to have features and functionalities that are tailored to you and your customers' requirements. This approach ensures that your rental operations are streamlined, efficient, and optimized for profitability.
One successful use case for bespoke rental software is a wedding rental business. With a customized rental system, the business was able to manage its inventory better, allowing them to prevent double bookings of items such as tables and chairs. This has led to increased customer satisfaction, ultimately benefiting the business's bottom line.
Another example of a successful use case is an equipment rental company that invested in partially bespoke software. By opting for a partially bespoke solution, they were able to customize certain features while still benefiting from standard features. This helped them to reduce costs and ensure that they had faster time-to-market.
The benefits of bespoke or partially bespoke rental software are numerous. Firstly, you get features that are tailored to your unique needs, resulting in maximum efficiency and productivity. In addition, the software is scalable, meaning that it can grow with your business. Furthermore, you have increased control and ownership over your data, which is vital given the current data privacy laws.
In conclusion, bespoke or partially bespoke rental software is a smart investment for any business owner looking to streamline their rental operations and maximize their profitability. The examples of successful use cases above illustrate just how much value this type of software can bring to your business.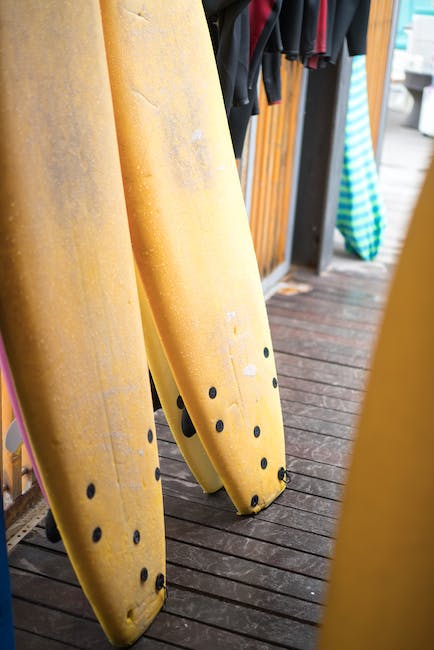 Fun facts about Rental software
Rental software has been increasingly popular in recent years, thanks to the ease of organizing rental operations and improving customer satisfaction. The market for rental software and systems is forecasted to grow at a CAGR of 12% between 2020-2025.
More and more businesses are turning to rental software mac or hire software to manage their rental inventory, equipment booking system, and equipment rental software. The adoption of rental software has been particularly high in the construction and event industries, as it can help streamline processes and reduce errors.
One of the most significant advantages of rental software is the ability to manage assets and inventory in real-time. With rental systems, managers can keep track of equipment, monitor equipment usage, and keep records of maintenance and repair schedules. Rental software mac can also provide detailed reports about rental trends, helping businesses identify areas of growth and opportunity.
Rental systems can also improve customer experience by streamlining the rental process. With rental software, businesses can offer online booking, automated invoicing, and streamlined communication with customers. This not only saves time for both parties, but it can also improve customer satisfaction and loyalty.
Finally, rental software can help improve profitability by optimizing rental pricing and reducing the risk of equipment loss or damage. With advanced analytics and reporting features, businesses can access valuable data on revenue, utilization rates, and equipment efficiency.
Overall, rental software and systems represent a significant opportunity for businesses to improve efficiency, reduce error, and increase profitability. As more businesses turn to rental software, we can expect to see continued innovation and growth in this industry.
Rental software FAQ
1. What are the benefits of having a custom rental software developed for my business?
Answer: A custom rental software can provide a range of benefits for your business, including streamlined processes, increased efficiency, improved customer experience, and greater revenue opportunities. It can be tailored to meet the unique needs of your business and provide unique features that are not available in off-the-shelf solutions.
2. How long does it take to develop a custom rental software?
Answer: The development timeline for a custom rental software can vary depending on the complexity of the project, the size of the development team, and the availability of resources. Typically, it can take anywhere from a few months to a year or more to develop a high-quality rental software.
3. What kind of features can be included in a custom rental software?
Answer: A custom rental software can include a variety of features to meet the unique needs of your business, such as online booking and payments, inventory management, asset tracking, reporting and analytics, customer management, and integration with third-party software.
4. Will the rental software be easy to use for my employees and customers?
Answer: Yes, a custom rental software can be designed with the user experience in mind, making it easy for your employees and customers to navigate and use. User-centric design principles can be used to ensure that the software is intuitive and user-friendly.
5. How much does it cost to develop a custom rental software?
Answer: The cost of developing a custom rental software can vary depending on a range of factors, such as the complexity of the project, the number of features required, and the level of customization desired. It's important to discuss your budget and requirements with the development team to ensure that the project is feasible and cost-effective.
6. What kind of support and maintenance will be provided after the software is deployed?
Answer: A reputable software development firm will provide ongoing support and maintenance for your custom rental software. This can include bug fixes, updates, and troubleshooting assistance, as well as training and documentation to help you and your team get the most out of the software.
7. How do I ensure that my data is secure with a custom rental software?
Answer: A custom rental software can be designed with security in mind, using best practices such as data encryption, access controls, and multi-factor authentication. Additionally, the development team can work with you to define and implement data security policies that meet your business requirements and compliance obligations.
Next Steps?
Are you tired of using outdated, generic rental software that doesn't meet your specific business needs? Look no further! Our bespoke software development company specializes in creating custom rental software that is tailored to your business requirements. Our rental system is designed to streamline your operations and increase efficiency, from equipment booking to tracking rentals and generating invoices.
Whether you need rental software for Mac or Windows, our team has the expertise to create a user-friendly and intuitive system that integrates seamlessly with your existing technology. We also offer systems integration and data migration services, ensuring a smooth transition to your new rental software.
Don't settle for one-size-fits-all rental software. Let us help you take your rental business to the next level with a bespoke solution that meets your unique needs. Contact us today to learn more and get started!
Read more about the main software category
Other Applications
.
Other services in Other Applications category: