Bespoke Vacation Tracking Software
What is Holiday Tracking Software?
Holiday tracking software is a specialized tool designed to help businesses manage employee vacation requests, time off, and other absences. It allows companies to keep accurate and up-to-date records of employee leave entitlements, balances, and usage. Holiday tracking software also enables managers to monitor and approve employee leave requests, as well as ensure that staffing levels are maintained during busy periods.
Contact us if you are wanting to have a
bespoke Vacation Tracking application
developed?
The benefits of holiday tracking software include increased transparency and accountability, reduced administrative burden, and improved communication between employees and management. By automating the process of requesting and approving time off, employees can quickly and easily plan holidays, while managers can ensure that staffing levels are maintained and productivity is not impacted.
Holiday tracking software also allows companies to enforce their leave policies and prevent employees from taking excessive or unauthorized time off. This helps to ensure that businesses are operating efficiently and effectively, and that employees are not abusing their leave entitlements.
Overall, holiday tracking software is an essential tool for any business that wants to manage employee time off effectively and efficiently. With its ability to streamline the leave request process, reduce administrative overhead, and increase transparency and accountability, holiday tracking software is a must-have for any company looking to improve its HR and operational processes.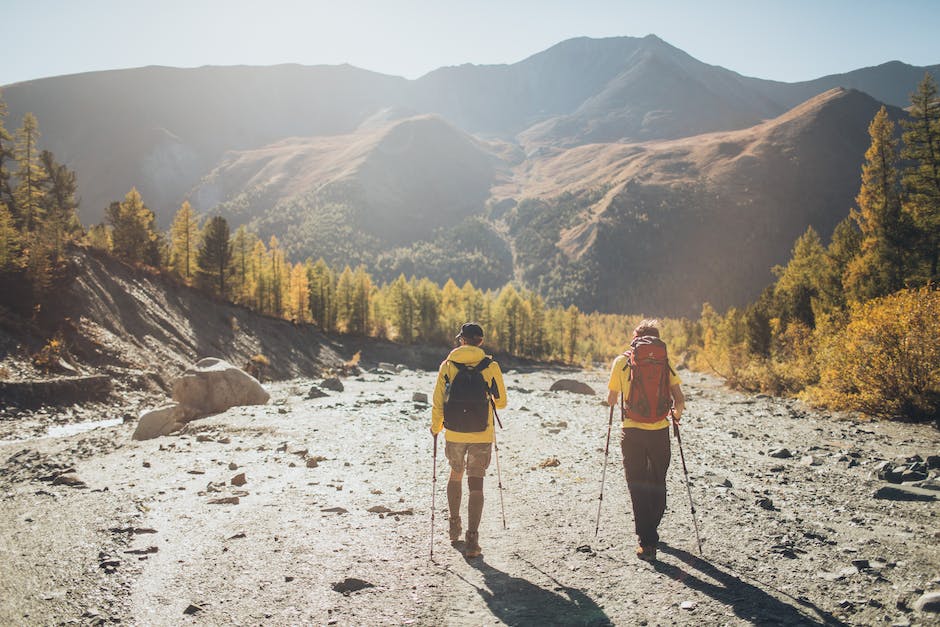 What are the main functions of Holiday Tracking Software?
The main modules of holiday tracking software typically include:
1. Employee self-service portal: An employee portal where employees can request time off, view their time-off balance, and track the status of their requests.
2. Manager portal: A portal for managers to approve or deny employee time-off requests, view team schedules, and track attendance and absenteeism.
3. Company calendar: A shared calendar where employees can view scheduled vacations and PTOs, and managers can set company-wide holiday schedules.
4. Reporting: A module that generates reports on a variety of metrics, including employee attendance and leave balances, and helps identify trends and patterns.
5. Integration: This module can facilitate integration with other HR and benefits tools, such as payroll systems, erasing the need for manually updating information.
The functionality provided by holiday tracking software includes:
- Automated tracking of accrued leaves, vacation, and PTO
- Self-service functionality enabling employees to request time off without manager intervention
- Accessibility from anywhere, any time
- Notifications for managers when an employee requests, cancels or is scheduled leave
- Interrogative scheduling for time off and adjustment of work coverage, including scheduling tools to plan around staff absences
- Integration with HRIS and benefits platforms
- Reporting and analysis capabilities for managers to track employee attendance, absence patterns, etc.
Data / systems integration
Holiday tracking software is often integrated with various systems such as HR systems, payroll systems, and scheduling tools. These integrations ensure that holiday data is accurate and up-to-date across all platforms, and that employees are not scheduled for vacation days that they have already taken.
APIs and other tools can be used to facilitate these integrations. For example, the holiday tracking software may use a REST API to communicate with the HR system, allowing it to retrieve and update employee data. Considerations for API integration include security measures such as authentication and encryption, as well as ensuring compatibility between the systems being integrated.
Other tools that may be used for integration include middleware solutions and data warehouses. Middleware can act as a bridge between multiple systems, translating data between them and ensuring compatibility. Data warehouses can store holiday data from multiple sources, allowing it to be easily accessed and analyzed.
Ultimately, when developing bespoke holiday tracking software, it is important to consider the systems that it will be integrated with and to choose the most appropriate tools for facilitating those integrations. By doing so, businesses can ensure that their holiday tracking software is accurate, reliable, and efficient, saving time and resources while improving employee satisfaction.
Who uses Holiday Tracking Software?
Organizations of all sizes and industries can benefit from using holiday tracking software, vacation tracking software. Small and medium-sized businesses, as well as large corporations, use these types of software to track their employees' vacation and holiday time. Government agencies, educational institutions, healthcare organizations, and other service-based industries also commonly use this software. As businesses become more global, there is also an increased demand for software that can manage vacation schedules across multiple time zones and geographies. Overall, any organization that wishes to accurately monitor and manage employee leave time can benefit from implementing holiday tracking software.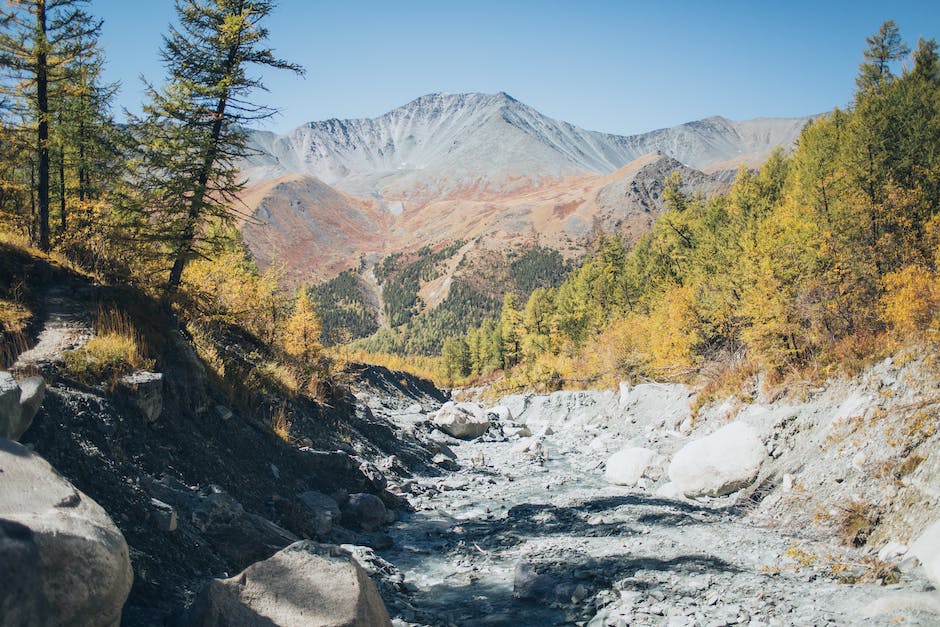 Benefits of Holiday Tracking Software
Holiday tracking software has become an essential tool for businesses of all sizes in recent years. It helps businesses to manage their employees' holiday entitlement, absence and vacation requests in a more streamlined and efficient manner. These tools are particularly beneficial for businesses with a large number of employees or those with complex holiday policies.
The key benefits of holiday tracking software include:
1. Improved tracking and management of employees' holiday entitlements and absence.
2. Increased automation and efficiency in managing vacation requests and approvals.
3. Customizable settings to fit the unique holiday policies of the organization.
4. Enhanced visibility for management over employee holiday requests which can help to reduce scheduling conflicts and improve planning.
5. Reduced administrative overheads in managing employee holiday data.
6. Enables proactive absence management, allowing businesses to identify potential issues and take appropriate steps.
7. Accurate and real-time reporting on holiday utilization, and absence allows organizations to make informed decisions based on data insights.
In conclusion, holiday tracking software has become a crucial tool for businesses looking to operate more efficiently and effectively. By automating holiday management processes and providing analytical insights, businesses can reduce administrative overheads, accurately manage entitlements, and provide a positive experience for their employees when it comes to holiday requests.
Some of the players in the Holiday Tracking Software market
Some of the main brands of holiday tracking software include absence.io, TimeOffManager, and CakeHR.
Absence.io offers customizable leave types for different needs, automatic accrual of leave time, and an easy-to-use dashboard for employees to request time off. However, some users have reported that the mobile app can be slow and difficult to navigate.
TimeOffManager allows for easy setup and integration with popular calendar programs like Google Calendar and Outlook. It also includes a comprehensive reporting system to keep track of employee time off. However, some users have reported that the system can be slow to load and that the mobile app lacks certain features.
CakeHR offers a simple and intuitive interface, integration with popular HR tools like Slack and ADP, and automatic tracking of overtime and holiday pay. However, some users have reported issues with the scheduling system and occasional glitches in the software.
Overall, while each of these brands offers unique benefits for tracking employee holidays, it is important to consider the specific needs of your business and employees when selecting a holiday tracking software.
Benefits of off-the-shelf Holiday Tracking Software
Off-the-shelf holiday tracking software offers several benefits to business owners, including ease of use, affordability, and availability of support. These software solutions are designed to cater to the needs of various businesses and industries, thereby offering a wide range of features that can be tailored as per their specific requirements. Additionally, off-the-shelf software is readily available, and businesses can purchase and deploy it quickly without having to wait for custom software development. This not only saves time and effort but also ensures that the software is up-to-date with the latest industry trends and compliance regulations. Moreover, most off-the-shelf software providers offer customer support, which helps businesses to resolve any issues or queries that may arise during the use of the software. With all these benefits, off-the-shelf holiday tracking software can be an excellent option for businesses looking to manage their employee's leaves and absences effectively.
Limitations of off-the-shelf Holiday Tracking Software
Off-the-shelf holiday tracking software can be limiting for businesses that need highly customized solutions. While they may be affordable and easy to implement, there are several limitations that can significantly impact the effectiveness of the software.
One major limitation is that off-the-shelf holiday tracking software may not be able to accommodate specific business requirements. For example, some software may not support shifts or flexible working hours, while others may not be able to integrate with other HR management tools. This can result in discrepancies in the tracking of employee holidays or leave and can make it difficult for HR managers to manage holiday requests quickly and efficiently.
Another limitation of off-the-shelf holiday tracking software is the lack of control over the data. Since businesses are using software that is not customized for their needs, it may not provide enough data or analytics to make informed decisions about time-off policy or employee vacation patterns. Additionally, businesses may not be able to access data in real-time, which can lead to errors, such as employee overbooking leave.
Lastly, off-the-shelf software lacks an opportunity for scalability. With businesses growing or restructuring, the software would need to accommodate new roles or approvals, operate in different time-zones more easily, or have an updated set of employee scheduling requirements. Custom software is more flexible in this regard and can grow or contract depending on the business requirements.
In conclusion, while off-the-shelf holiday tracking software may be suitable for small businesses with very basic holiday management needs, it might not be the best solution for companies that need an advanced, fully customized solution. Having software built to their specifications can effectively eliminate the limitations encountered with off-the-shelf systems.
Is bespoke Holiday Tracking Software a viable option?
Bespoke holiday tracking software can offer a range of benefits to businesses, both in terms of time-saving and streamlined processes. Custom software can be tailored to the specific needs of a business, allowing for a more targeted approach to managing holiday requests and tracking vacation time.
One successful use case for bespoke holiday tracking software is in the hospitality industry. Hotel and resort managers need to manage vacation requests and ensure that they have adequate staffing levels at all times. A custom holiday tracking software can allow managers to quickly and easily approve or deny requests and see at a glance how many staff members are on leave at any given time. This not only saves time but also helps to ensure that customer service levels remain high.
Another use case for custom holiday tracking software is in the healthcare sector. In a hospital or care home setting, where staffing levels are critical, being able to accurately track vacation time is crucial. A bespoke software solution can allow HR teams to easily manage requests and ensure that there is adequate cover for patient care.
Other benefits of bespoke software can include increased efficiency and productivity, improved accuracy, and better data security. As software is tailored specifically to a business's needs, unnecessary steps can be eliminated, and data can be presented in a way that is easily understandable and actionable. Additionally, data stored in bespoke software is typically more secure, as the solution will be designed with a specific set of security needs in mind.
In summary, there are many benefits to choosing bespoke holiday tracking software, including increased efficiency, improved accuracy, and enhanced data security. Successful use cases have been seen in a range of industries, including hospitality and healthcare, where accurate vacation tracking is crucial to overall business success. By working with a custom software development company, businesses can ensure that they are receiving a tailored solution that meets their specific needs.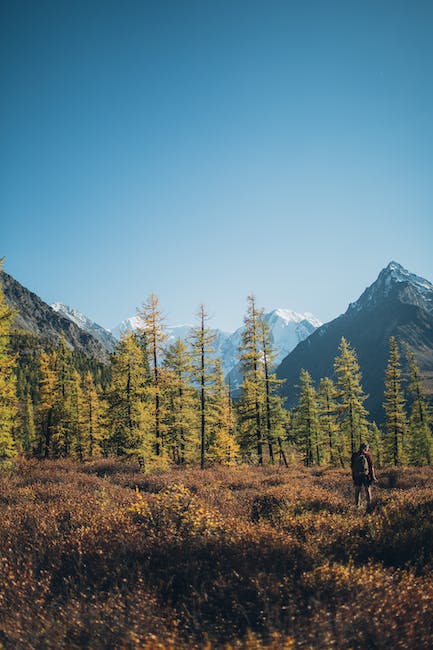 Fun facts about Holiday Tracking Software
1. According to a recent survey, nearly 70% of companies now use some form of vacation tracking software to manage their workforce's time off.
2. Vacation tracking software can help decrease absenteeism rates by up to 20% as it provides easy and clear visibility of available vacation time, reducing the risk of misunderstandings and unapproved absences.
3. With the help of vacation tracking software, businesses can save up to 56% of time spent on administrative tasks related to vacation management, which means less time spent on paperwork and more time spent on value-creating tasks.
4. One of the most significant advantages of vacation tracking software is the ability to assess and forecast workforce capacity, identifying potential staffing gaps and strategically scheduling company-wide vacation days to minimize disruption.
5. By using vacation tracking software, companies can avoid scheduling conflicts and ensure adequate staffing levels, providing a more seamless employee and customer experience.
6. Presently, most holiday tracking software comes with mobile app integration, providing individuals with easy access to schedules, available time-off, and request history from their mobile devices, giving them more flexibility and control over their vacation plans.
7. Current vacation tracking software also provides detailed insights and reporting on employee attendance, enabling companies to identify absentee patterns and proactively manage productivity and overall team performances.
8. With the recent pandemic, many vacation management software providers have integrated COVID-19 crisis management features that enable businesses to manage employee leave requests related to COVID-19 challenges, including self-isolation and quarantine periods.
Holiday Tracking Software FAQ
1) Why should my business invest in custom holiday tracking software instead of using pre-existing software?
Custom holiday tracking software can be tailored to the specific needs and workflows of your business, increasing efficiency and reducing errors. Pre-existing software may not have all the features your business needs, and may have a steep learning curve for employees.
2) What features should I look for in custom holiday tracking software?
Some important features to consider when developing holiday tracking software include the ability to set and manage employee vacation time, holiday booking requests, and real-time schedule visibility.
3) How long does it typically take to develop custom holiday tracking software?
The development timeline can vary depending on the complexity of the software and the resources available, but on average it can take several months to complete the development process.
4) Can the software integrate with other HR systems we already use?
Yes, custom holiday tracking software can be designed to integrate with other HR systems your business uses, such as payroll or time tracking systems.
5) Will the software be secure and protect our employee data?
Security is a top priority in custom software development. Developers can work to ensure the software is secure and complies with relevant data protection regulations.
6) Will there be ongoing technical support after the software is developed?
Most custom software development companies offer ongoing technical support after the software is developed, ensuring any issues are quickly resolved and the software is kept up-to-date.
7) What are the expected costs associated with developing custom holiday tracking software?
Costs can vary depending on factors such as the complexity of the software, the number of features required, and the development timeline. However, it is important to remember that the investment can ultimately lead to significant cost savings and improved efficiency in the long term.
Next Steps?
Are you tired of managing employee vacation time on spreadsheets or outdated systems? Do you want to streamline the vacation request and approval process for your team? Look no further than bespoke holiday tracking software.
As a market expert in holiday tracking software, I know that a customized solution can transform the way your business handles employee time off. With tailored features, you can track time off balances, set up approval workflows, and integrate with other HR systems.
Don't settle for one-size-fits-all software that doesn't meet your specific needs. A custom solution can save you time, reduce administrative errors, and increase employee satisfaction.
If you're considering developing custom holiday tracking software or need some assistance with systems integration or data migration, reach out to us today. Let's work together to create a holiday tracking solution that fits your unique needs and exceeds your expectations.
Read more about the main software category
Data Management Applications
.
Other services in Data Management Applications category: