What is HCM Software?
HCM software, also known as human capital management software, is a tool designed to manage and optimize a company's workforce. It is a comprehensive platform that covers various areas of HR management, including recruitment, onboarding, performance management, training, and payroll.
Contact us if you are wanting to have a
bespoke Hcm application
developed?
One of the main benefits of HCM software is its ability to provide businesses with a complete view of their workforce. By centralizing all employee data in one place, HCM systems make it easier for HR teams to track employee performance and productivity, identify skill gaps, and manage employee benefits and compensation. In addition, HCM software can automate many manual HR processes, freeing up time and resources for HR teams to focus on more strategic initiatives.
Another key use case for HCM software is in employee development and training. Many HCM systems include tools for creating and managing employee training courses, tracking progress and completion, and identifying skill gaps that need to be addressed. This can help businesses build a more skilled and productive workforce, which can improve overall business performance.
Overall, HCM software is an essential tool for businesses looking to optimize their workforce and improve HR performance. With its comprehensive range of features and benefits, it can help businesses operate more efficiently, reduce costs, and drive strategic growth.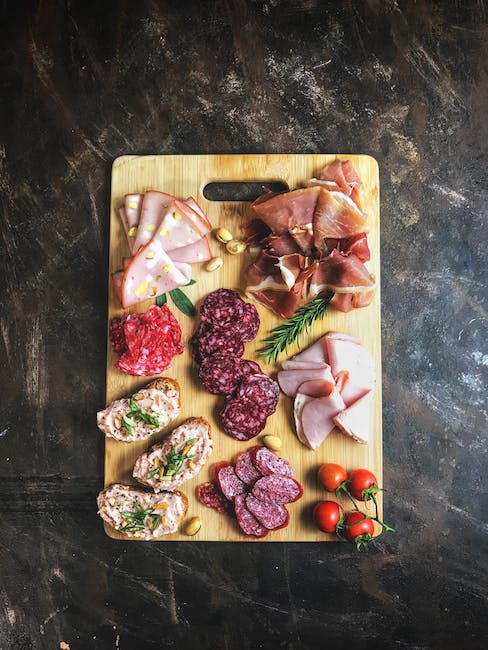 What are the main functions of HCM Software?
HCM software comprises various modules that together support end-to-end human resource activities in an organization. Here are the main modules and their functionalities:
1. Recruitment: This module assists in creating job postings, collecting resumes, screening candidates, scheduling interviews, and making formal appointment letters.
2. Onboarding: This module helps with the orientation of new employees, providing them with access to company policies, safety procedures, and other relevant information. It can also help automate the processing of new hire paperwork and ensure compliance with the necessary regulations.
3. Time and Attendance: This module keeps track of employee work hours, including overtime, breaks, and absences. It simplifies the monitoring of employee attendance, tardiness, and vacation days.
4. Performance Management: This module supports the performance review process, from goal setting to evaluation and feedback. It allows you to track employees' progress, provide timely feedback, and create performance improvement plans.
5. Learning and Development: This module is used to manage employee training programs, track course completion, and identify skill gaps that need to be addressed. It can also help manage certifications, licenses, or other regulatory requirements.
6. Compensation and Benefits: This module helps manage employee compensation, benefits, and perks. It can help create compensation packages, track compensation histories, and manage compliance with labor laws.
7. Employee Self-Service: This module empowers employees to manage their personal information, view their schedules, access their pay stubs, and request time off. It reduces administrative work for HR staff and improves employee engagement.
Overall, custom HCM software can provide a flexible and integrated solution for managing all aspects of human resource management. It can help streamline HR processes, reduce errors, and save time and effort, ultimately leading to a better employee experience and higher productivity levels.
Data / systems integration
HCM software is often integrated with other business systems such as payroll, performance management, benefits administration, and time and attendance tracking. This integration allows for a seamless flow of data and improves the overall efficiency of HR processes. APIs, web services, and middleware are commonly used to connect HCM software to other systems. Considerations for integration include data security, data mapping, and the scalability of the integration solution. It is important to select integration tools that support the type of integration required and have a strong track record in the industry.
Who uses HCM Software?
Organizations in various markets, verticals and of different sizes use hcm software, hcm systems, hcm system, human capital management software, and human capital management systems. These systems are used by businesses across industries such as healthcare, finance, education, manufacturing, hospitality, retail, and more. Human capital management systems are designed to automate and streamline HR processes, thus they are most commonly used by HR departments of medium to large sized enterprises. However, smaller businesses are also adopting customized HCM systems to gain a competitive edge and maximize their employee productivity. Ultimately, any organization that values its human capital and aims to optimize their workforce to achieve strategic goals can benefit from implementing a human capital management system.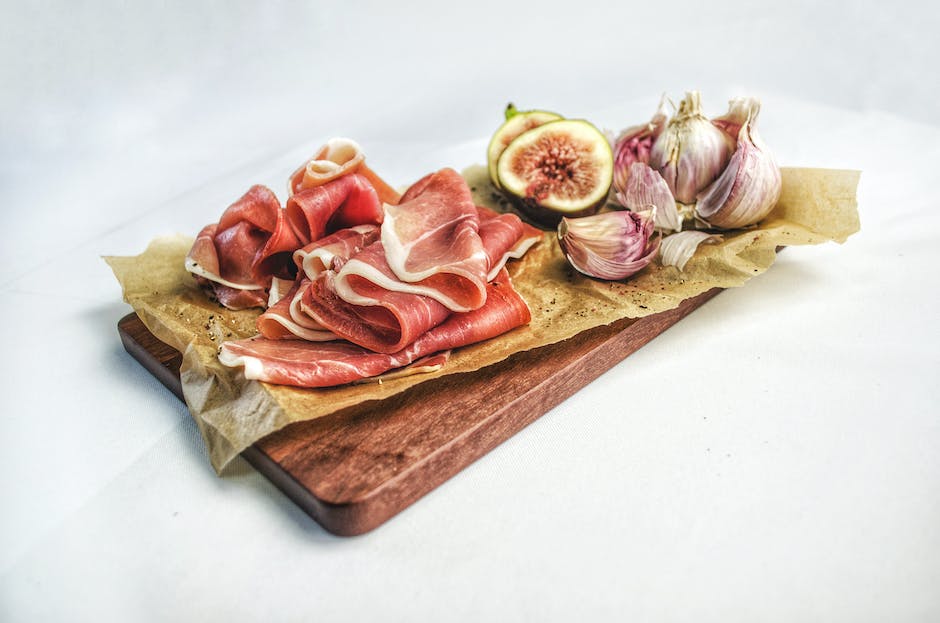 Benefits of HCM Software
Organisations use hcm software for a variety of reasons, but the key benefit lies in managing and optimizing their most valuable asset: their human capital. HCM software provides a comprehensive platform that streamlines and automates human resource processes, employee data management, performance tracking, and talent acquisition. Through the use of hcm software, organizations can eliminate manual data entry, reduce errors and increase efficiencies in their HR processes.
Moreover, hcm software provides data-driven insights into workforce performance and potential, allowing organizations to make informed hiring, promotion, and retention decisions. It also facilitates the development of employee skills and competencies through training and development programs. In essence, hcm software helps organizations to enhance employee productivity and engagement, reduce attrition, and gain a competitive advantage.
Overall, the implementation of hcm software can significantly impact an organization's bottom line by improving their recruitment, employee retention, and talent management strategies. The investment in HCM software will future proof your HR functions and enhance your business objectives while keeping you up to date with the latest industry standards.
Some of the players in the HCM Software market
Some of the main brands of hcm software are:
1. Oracle HCM - Key benefits include streamlined HR processes, advanced analytics and reporting, and personalized employee experiences. However, some customers have reported difficulties with implementation and integration with other systems.
2. Workday HCM - Key benefits include a user-friendly interface, built-in compliance features, and comprehensive reporting capabilities. Customers have reported some challenges with complex workflows and lack of flexibility for customization.
3. SAP SuccessFactors - Key benefits include a wide range of HR functionality, strong data security measures, and robust analytics. However, customers have reported challenges with user adoption and difficulty with navigating the system.
4. ADP Workforce Now - Key benefits include centralized HR management, customizable dashboards, and real-time insights. Some customers have had issues with customer support and slow response times.
5. BambooHR - Key benefits include an intuitive user interface, customizable workflows, and affordable pricing. Some customers have reported limitations with reporting and lack of advanced features for larger organizations.
It is important for business owners to consider their specific needs and requirements when selecting an hcm software solution. It is also worth noting that while some customers may have negative feedback, others may have positive experiences with the same software. Working with a reputable software developer who can customize a solution to fit specific business needs can also help mitigate any shortcomings of pre-existing software solutions.
Benefits of off-the-shelf HCM Software
Off-the-shelf hcm software offers several benefits to business owners who are seeking to manage their human capital effectively. Firstly, it is readily available and easily accessible as it has already been developed and is typically offered as a subscription-based model. This is a more cost-effective option than developing custom hcm software from scratch. Additionally, off-the-shelf hcm software is typically more reliable and stable, as it has already undergone extensive testing and has been used by a large number of organizations before.
Furthermore, off-the-shelf hcm software is designed to meet the needs of a wide range of businesses in different industries. This means that it incorporates best practices and industry standards that can help you manage your workforce more efficiently. It also offers flexibility in terms of the modules that can be added or removed, depending on your specific needs.
Off-the-shelf hcm software is also continually updated and upgraded, ensuring that you have access to the latest features and capabilities. This means that you can stay ahead of the competition by leveraging the advancements in hcm technology. Finally, it typically offers comprehensive support and training, which can help you effectively use the software and optimize its benefits for your organization.
Limitations of off-the-shelf HCM Software
Off-the-shelf hcm software is indeed a convenient and cost-effective solution for many businesses. However, it is not always the best fit for all businesses, especially those with unique and complex human capital management needs. Therefore, it is important for business owners to be aware of the limitations of these off-the-shelf solutions before opting for one.
One major limitation of off-the-shelf hcm software is its lack of flexibility. These software solutions are designed to cater to the needs of a broad range of businesses, and as a result, they may not be able to accommodate the unique requirements of your business. For instance, if your business has specific policies and procedures that are not standard, off-the-shelf hcm software might not be able to incorporate them.
Another limitation of off-the-shelf hcm software is the lack of customization options. Customization options are important for businesses that want to ensure that their hcm software aligns with their brand and business strategies. Customization allows businesses to configure the software to meet their unique needs, but off-the-shelf solutions can be limiting regarding what can be altered.
Also, off-the-shelf hcm software may not integrate with other applications used by your business, requiring additional resources to manage tasks across different platforms. For example, If your business uses another HR tool that your off-the-shelf hcm software does not integrate with, you may have to manually enter data into both systems.
In conclusion, off-the-shelf hcm software may be a cost-effective option for smaller companies. However, businesses that require solutions tailored to their unique employee management needs may have to manage with significant limitations of the off-the-shelf options. Therefore, beyond the cost, you should also consider the needs of your business before deciding whether to invest in bespoke hcm software development or off-the-shelf hcm software.
Is bespoke HCM Software a viable option?
Bespoke or customized HCM software offers several benefits over off-the-shelf solutions. First and foremost, it's tailor-made to meet the exact requirements of the organization, ensuring that every aspect of the human capital management process is addressed. This means the software will be more efficient, user-friendly, and secure, as well as complying with relevant industry standards and regulations.
Another benefit of bespoke HCM software is flexibility. Unlike off-the-shelf solutions, customized software can be scaled up, downgraded or modified depending on the changing needs of the organization. Whether it's adding new features, integrating with other systems, or adjusting security protocols, a customized system can be adjusted with minimum disruption.
In addition, customized software offers significant cost savings in the long-run. While upfront development costs may be higher than off-the-shelf solutions, customized software will provide long-term benefits by eliminating the need for multiple systems, reducing human error, and increasing overall productivity, ultimately delivering greater ROI.
One successful use case of bespoke HCM software is at a global recruitment firm that was struggling to manage, measure, and enhance its performance management process. The existing system was challenging to use, and data was siloed across various departments. The company partnered with a bespoke software development company and created a customized HCM system specifically tailored to their needs. The new system automated several manual processes, providing better data insights and measurement, leading to improved employee performance and increased efficiency of the HR team.
Another successful use case is a multinational retail chain that wanted to streamline its complex HR processes, which relied on several different systems and apps. The bespoke software developer created a customized human capital management system that combined all HR processes in one comprehensive system, from recruitment to training and development, all within one centralized platform. The system allowed them to track employees, manage benefits, and streamline HR compliance and more, ultimately providing significant savings and achieving maximum efficiency.
In conclusion, Bespoke HCM software can increase efficiency, productivities, reduce costs and ultimately provide significant benefits to organizations. Through customization, it works for the unique needs of the business, reducing errors, allowing flexibility as needed, and providing data-driven decision-making.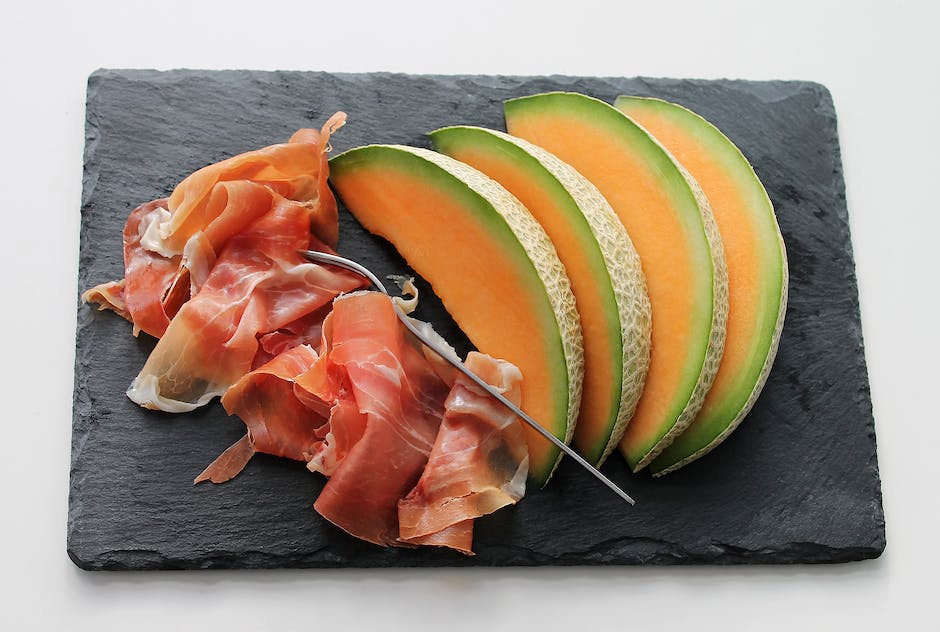 Fun facts about HCM Software
1. According to a report by Grand View Research, the global HCM software market size is expected to reach $24.3 billion by 2025, growing at a CAGR of 11.7% from 2019 to 2025.
2. The adoption of cloud-based HCM software is on the rise due to its flexibility, scalability, and cost-effectiveness. The same Grand View Research report shows that cloud-based HCM software accounted for more than 70% of the total market share in 2018.
3. HCM systems are becoming more integrated with other HR technologies, such as recruitment software, payroll software, and performance management software, in order to create a unified HR platform that streamlines processes and improves efficiency.
4. The use of predictive analytics in HCM software is increasing, allowing companies to better understand their workforce and make data-driven decisions about talent acquisition, employee development, and retention.
5. The COVID-19 pandemic has accelerated the trend towards remote work and flexible work arrangements, leading to a greater demand for HCM software that can manage virtual teams and support remote work capabilities.
6. Top HCM software vendors include SAP SuccessFactors, Workday, Oracle HCM Cloud, ADP, and Ultimate Software. However, with custom software development, businesses can create a solution tailored specifically to their unique needs and requirements.
HCM Software FAQ
1. What is the advantage of having custom hcm software developed for our business?
Having a custom hcm software developed for your business can significantly improve the efficiency and effectiveness of your human resource management. It will enable you to automate many of the routine HR tasks such as recruitment, onboarding, and performance management, which will save you time and labor costs. Additionally, the software will be tailored to meet the unique needs and requirements of your business, which will enable you to manage your workforce in a more effective manner.
2. How long does it take to develop a custom hcm software system?
The development time for a custom hcm software system will vary depending on the complexity and scope of the project. However, typically it can take several months or even longer to develop a fully-functional hcm software system. During the development process, our team of experts will work closely with you to ensure that the final product meets your specific requirements.
3. What features should we look for when selecting a custom hcm software development company?
When selecting a custom hcm software development company, you should look for a company that has a proven track record in developing similar software systems. The company should also have a team of skilled and experienced developers who are capable of delivering high-quality software within an agreed-upon time frame. Other features to look for include excellent customer support, a transparent development process, and a competitive pricing structure.
4. How can we ensure that the custom hcm software system is secure and complies with relevant data protection regulations?
Security and data protection are critical components of any hcm software system. At our company, we follow industry-standard security practices and protocols to ensure that our software systems are secure and comply with relevant data protection regulations. We also conduct regular security audits to identify and address any potential vulnerabilities.
5. Can we integrate the custom hcm software system with other business systems?
Yes, it is possible to integrate a custom hcm software system with other business systems such as payroll systems, accounting software, and customer relationship management (CRM) software. Integration can help streamline your HR processes, eliminate data silos, and provide a holistic view of your business operations.
6. What kind of training and support do you offer for the custom hcm software system?
We offer comprehensive training and support for all of our custom hcm software systems. Our team will work closely with you to ensure that your staff is fully trained on how to use the system and how to maximize its benefits. We also provide ongoing support and maintenance to ensure that the system continues to function smoothly.
7. What are the development costs involved in creating a custom hcm software system?
The development costs for a custom hcm software system will depend on various factors such as the complexity of the project, the number of features required, and the development time frame. At our company, we provide a transparent pricing structure, and we will work with you to develop a project plan that meets your specific requirements and budget.
Next Steps?
Are you tired of managing your human resources data manually or struggling with off-the-shelf HCM software that doesn't quite fit your unique business needs? It's time to take control and invest in bespoke HCM software that will revolutionize your HR processes.
Our team of experts has years of experience developing custom HCM software for businesses just like yours. We understand the intricacies of human capital management and will work with you to create a solution that meets your specific requirements.
Say goodbye to tedious data entry and endless spreadsheets. Our HCM systems are intuitive and user-friendly, giving you more time to focus on what truly matters - your employees. Plus, our systems can seamlessly integrate with existing software and we can even migrate your data over for you.
Don't settle for a one-size-fits-all solution. Invest in a custom HCM software that is tailored to the unique needs of your business. Contact us today to schedule a consultation and see how we can help take your HR processes to the next level.
Read more about the main software category
Data Management Applications
.
Other services in Data Management Applications category: