Bespoke Benefits Administration Software
What is Administration systems?
Administration systems, also known as management information systems, are software applications designed to manage and organize a company's daily operations. These systems are highly customizable depending on the needs and requirements of the business.
Contact us if you are wanting to have a
bespoke Benefits Administration application
developed?
Administration systems are used for a variety of purposes including employee management, inventory management, financial management, customer relationship management, and document management. These systems streamline processes such as data entry, analysis, and reporting, allowing businesses to make better decisions and improve efficiency.
Employee benefits software is typically a component of administration systems that manages employee benefits including health and dental insurance, retirement plans, and paid leave. It automates the enrollment process, tracks employee usage, and ensures compliance with government regulations.
Benefits administration software is another component of administration systems that helps manage employee benefits. It is designed to make managing the administration of employee benefits easier and more efficient for employers. This type of software keeps track of employee benefits usage, calculates claims, and automates processes to ensure compliance with regulations.
Overall, administration systems are invaluable to businesses looking to streamline processes and improve efficiency. By providing a central hub for data and processes, these systems allow companies to save time and money, while making better decisions.
What are the main functions of Administration systems?
An administration system typically consists of several modules, each with its unique features and functionalities. Here are some of the main modules that make up an administrative system:
1. Employee Management Module: This module helps businesses manage their employee data, including personal information, job role, work history, and payroll information.
2. Time and Attendance Management Module: This module allows businesses to track employee attendance, hours worked, vacation time, sick days, and other leave types.
3. Recruitment and Applicant Tracking Module: With this module, businesses can post job vacancies, track applications, and streamline their hiring process.
4. Performance Management Module: This module helps businesses keep track of employee performance metrics, such as goals, objectives, and key performance indicators (KPIs).
5. Benefits Administration Module: This module helps automate and manage employee benefits, including health and insurance benefits, retirement plans, and other employee perks.
6. Learning and Development Module: This module provides businesses with a platform to offer employee training, development, and other learning opportunities.
7. Reporting and Analytics Module: This module generates reports and insights on employee data, performance metrics, and other key business indicators.
Overall, an administration system can help businesses automate and streamline their HR processes, improve employee engagement and productivity, and manage company data effectively.
Data / systems integration
Administration systems are often integrated with a variety of other systems to create a seamless workflow and eliminate data duplication. Commonly integrated systems include accounting software, human resource information systems (HRIS), customer relationship management (CRM) systems, and payroll systems.
To facilitate integration, application programming interfaces (APIs) or other tools are used. APIs enable different software systems to communicate with each other, allowing data to be shared and synchronized in real-time. Other commonly used integration tools include middleware, extract, transform, and load (ETL) tools, and web services.
When considering integrating an administration system with other software systems, business owners should consider factors such as security, compatibility, scalability, and maintenance. For example, they should ensure that the integration does not compromise the security of any systems involved and that the different systems are compatible and can work seamlessly together. They should also consider the scalability of the integrated system and how it will be maintained over time.
In summary, integrating an administration system with other software systems is essential for creating a streamlined and efficient workflow. APIs and other integration tools play an important role in facilitating this integration, but considerations such as security, compatibility, scalability, and maintenance must be taken into account.
Who uses Administration systems?
Organisations in a wide range of markets and verticals use administration systems, employee benefits software, and benefits administration software. These systems are particularly useful for businesses with a large number of employees, as they can help to automate time-consuming tasks such as payroll and benefits management. Additionally, these systems can be tailored to meet the specific needs of different types of organisations, regardless of their size or industry vertical. Small businesses, mid-sized enterprises, and large corporations across industries such as healthcare, finance, education, and government can all benefit from these custom software solutions.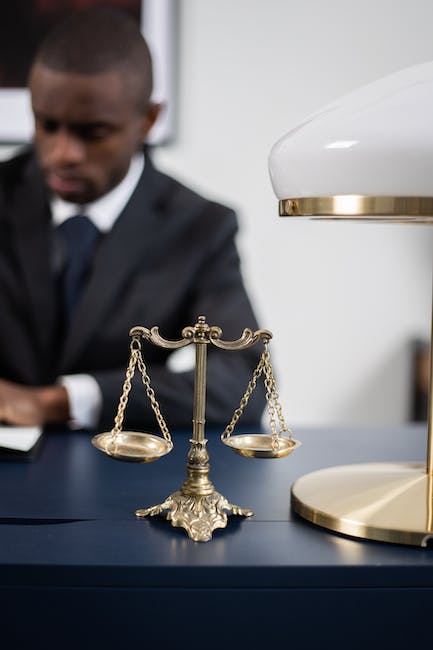 Benefits of Administration systems
Organisations use administration systems to enhance their overall efficiency and productivity. Such systems offer several benefits, including:
1. Streamlined Processes: Administration systems automate routine tasks and workflows, which streamlines processes and saves time. This results in increased productivity and efficiency, allowing organisations to focus on more important tasks.
2. Improved Accuracy: Manual administration systems are prone to errors, which can result in costly mistakes. With automated systems, organisations can reduce the risk of errors and ensure greater accuracy, which is essential for compliance with regulatory requirements.
3. Increased Transparency: Administration systems provide real-time data and analytics, which enhances transparency and enables informed decision-making. This allows managers to identify areas for improvement and implement changes quickly and effectively.
4. Cost Savings: Implementing an administration system can lead to significant cost savings over time. By automating processes and reducing errors, organisations can save on labour costs, avoid financial penalties, and streamline operations.
5. Enhanced Security: Administration systems offer robust security features, such as data encryption, access controls, and automated backups. This ensures that sensitive information is protected and reduces the risk of data breaches.
In conclusion, implementing a custom administration system can offer significant benefits for organisations looking to improve productivity, accuracy, and transparency. By streamlining processes, reducing errors, and enhancing security, these systems can help businesses achieve their goals and remain competitive in today's fast-paced marketplace.
Some of the players in the Administration systems market
Some of the main brands of administration systems are ADP, SAP SuccessFactors, and Workday. ADP offers a comprehensive payroll and HR software system that can be customized based on the size of your business. SAP SuccessFactors offers a range of HR tools, including recruitment and employee development. Workday provides a cloud-based software solution that includes HR, finance, and planning tools.
Employee benefits software solutions include Zenefits and Gusto. Zenefits provides a platform for managing employee benefits, payroll, and HR processes. Gusto offers a range of HR services, including payroll, benefits administration, and compliance monitoring.
Benefits administration software solutions include Benefitfocus and Namely. Benefitfocus offers a platform for managing employee benefits and communicates directly with carriers to manage enrollments. Namely provides an all-in-one HR platform that includes payroll, benefits administration, and talent management tools.
However, some customers have given feedback on these brands' shortcomings. ADP has been criticized for its customer service, with some users reporting long wait times and unresponsive support. SAP SuccessFactors has been criticized for its complexity and difficulty in setup and use. Workday has been criticized for its high price point and the need for significant training for employees.
Zenefits has faced criticism for its lack of customization options, and Gusto has been criticized for occasional glitches and errors. Benefitfocus has been criticized for clunky user interfaces and difficulty in navigating the system. Namely has faced criticism for slow customer service response times and difficulties with data migration.
Overall, it's important for business owners considering a custom administration system to carefully evaluate their options and choose a solution that best fits their specific needs and budget.
Benefits of off-the-shelf Administration systems
Off-the-shelf administration systems offer a number of benefits to business owners. Firstly, they are typically less expensive than custom-built solutions. They are also often quicker to implement, as they have already been developed and tested. This means that businesses can quickly start using the software and enjoying the benefits that it provides. Additionally, off-the-shelf administration systems may have a wider range of features and functions than a custom-built system, as they have been designed to meet the needs of a broader audience. Finally, off-the-shelf administration systems are often widely used, which means that there is a large community of users who can provide support and guidance if needed.
Limitations of off-the-shelf Administration systems
Off-the-shelf administration systems can be a quick and convenient solution for businesses that require basic functionality. However, these systems often have limitations that can hinder business operations and growth. One major limitation is lack of customization. These systems are built to cater to a broad range of businesses, often resulting in a one-size-fits-all approach. This can make it difficult for businesses to tailor the software to their specific needs, resulting in inefficient and clunky workflows.
Another limitation of off-the-shelf administration systems is integration with other software. These systems may not be compatible with other software that a business relies on, such as accounting software or inventory systems. This can result in data silos and duplicate data entry, leading to errors and wasted time.
Off-the-shelf administration systems may also lack the necessary features and functions required for complex workflows. For example, a benefits administration software that is designed for a large corporation may not be sufficient for a small business that requires the flexibility to manage various employee benefit options on a case-by-case basis.
Furthermore, off-the-shelf administration systems may not offer the same level of support and maintenance that a custom-designed system provides. If a business encounters issues with the software, they may have to rely on generic customer support, often resulting in long wait times and unsatisfactory resolutions.
In summary, off-the-shelf administration systems may be suitable for businesses with simple requirements, but these systems often come with limitations that can hinder growth and efficiency. Custom administrations systems provide businesses with the flexibility and functionality required to streamline workflows and meet specific business needs.
Is bespoke Administration systems a viable option?
Bespoke administration systems are custom-made software solutions that are tailored to the specific needs of a business. These systems offer a host of benefits that off-the-shelf solutions simply cannot match. Here are just a few examples of the benefits that bespoke, or partially bespoke, administration systems can offer:
1. Greater Efficiency: By designing an administration system that is specifically tuned to the unique requirements of your business, you can streamline your processes and reduce waste. This leads to greater efficiency, allowing you to get more done in less time.
2. Higher ROI: Bespoke administration systems can be more expensive than off-the-shelf solutions. However, they more than make up for this extra cost by delivering a higher ROI over time. This is because they are built to last and can be easily adapted to new challenges and opportunities.
3. Improved Data Management: With a custom administration system, you can better manage your data and improve your data collection processes. This provides you with the insight you need to make better-informed decisions, and allows you to respond to changes in the market with greater agility.
4. Enhanced Security: Bespoke administration systems are typically more secure than off-the-shelf solutions. This is because they are designed to address the specific security challenges that your business faces. They can also integrate more easily with existing security protocols, ensuring that your data is always protected.
5. Better User Experience: By customizing your administration system to the specific needs of your employees and clients, you can create a better user experience overall. This leads to increased satisfaction and engagement, and can even reduce your staff turnover rate.
Examples of successful use cases for bespoke administration systems include everything from custom employee benefits software to specialized benefits administration software. In each of these cases, the businesses that invested in custom solutions were able to enjoy significant benefits, including greater efficiency, better data management, and improved security. Ultimately, the decision to invest in a custom administration system depends on the specific needs of your business. However, it is clear that the benefits are substantial, and that bespoke solutions can provide an unparalleled advantage in today's rapidly changing business landscape.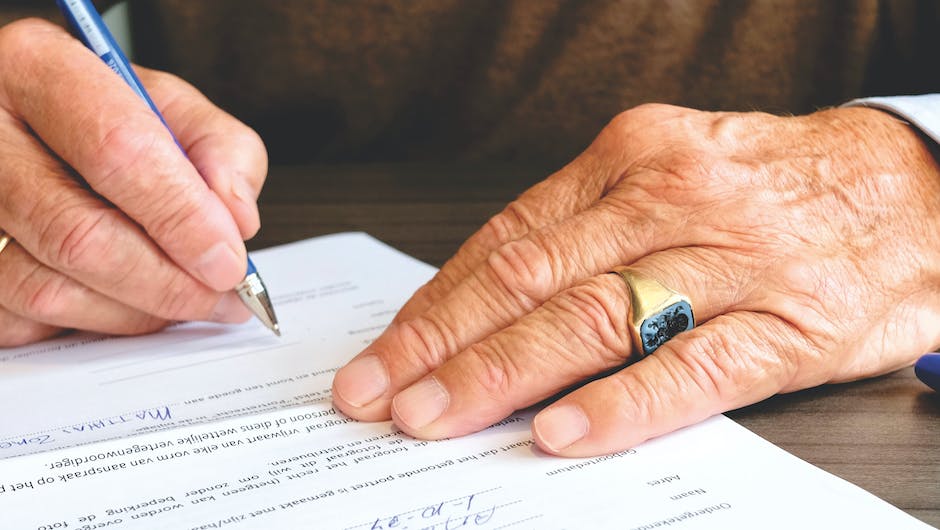 Fun facts about Administration systems
Here are some interesting facts, statistics, and trends about administration systems, employee benefits software, and benefits administration software:
- The global human resource management market is projected to reach $30 billion by 2025, with a compound annual growth rate of 11.7% from 2018 to 2025. This growth is largely driven by the increased adoption of cloud-based HR management systems and the need for efficient employee administration systems.
- According to a 2019 survey, 80% of mid-sized companies reported using some form of HR or payroll software, and 84% of respondents reported experiencing an increase in productivity after implementing such software.
- Employee benefits software can help companies save time and money by automating benefits administration processes. One study found that on average, companies using benefits administration software saved $103 per employee per year.
- Benefits administration software can also help companies ensure regulatory compliance. With complex regulations surrounding health insurance, retirement plans, and more, software that can track and manage compliance requirements can be invaluable.
- Mobile access to HR and benefits information is becoming increasingly important. According to a 2020 survey, 57% of employees said they access HR-related information from their mobile device at least once a week.
- More and more companies are looking for custom administration systems that can be tailored to their specific needs. This trend reflects the desire for more efficient, streamlined processes as well as the need for greater flexibility in today's rapidly changing business environment.
Administration systems FAQ
1. What are some benefits of custom administration systems development?
Custom administration systems can provide businesses with tailored solutions for their specific needs, resulting in increased efficiency, streamlined processes, and improved productivity. They can also provide unique insights and analytics into business operations, improving decision-making and overall performance.
2. How long does it typically take to develop a custom administration system?
The development timeline of a custom administration system can vary greatly depending on the complexity of the project, the size of the business, and the specific requirements involved. It is important to work closely with the development team to establish realistic timelines and milestones.
3. How much does custom administration system development cost?
The cost of custom administration system development can also vary greatly depending on the factors mentioned above. It is important to work closely with the development team to establish a clear, realistic budget and to prioritize the most important features and functionality.
4. What kind of benefits administration software is available?
There are many different types of benefits administration software available, from fully automated systems to more manual solutions that require more human input. It is important to consider the specific needs and requirements of your business when selecting a benefits administration software.
5. How can customized employee benefits software benefit my business?
Customized employee benefits software can improve the employee experience, provide more comprehensive and personalized benefits packages, and help businesses stay competitive in a tight labor market. It can also provide valuable data and insights for business leaders to make informed decisions about benefits offerings and overall employee satisfaction.
6. What kind of support and training will be provided with a custom administration system?
It is important to work closely with the development team to establish clear expectations for support and training. This may include initial training sessions, ongoing support for technical issues, and regular software updates to ensure the system is optimized for the business's needs.
7. What are some potential challenges or risks associated with custom administration systems development?
Some potential challenges or risks include cost overruns, delays in development, and difficulty in integrating the new system with existing technology. It is important to work closely with the development team to establish clear communication and problem-solving processes to mitigate these risks.
Next Steps?
Are you tired of using outdated and generic administration systems that do not meet the unique needs of your business? Do you want to increase efficiency and streamline your everyday operations? If so, it's time to consider a bespoke administration system developed specifically for your company.
At our software development company, we specialize in creating tailored administration systems that align with your business's individual requirements. Our team of experts has extensive market knowledge and experience in developing customized solutions for a variety of industries, including employee benefits and benefits administration.
Our high degree of expertise and attention to detail means we can offer system integration and data migration services to ensure a smooth transition from your current system. With our bespoke administration systems, you can expect increased productivity, improved accuracy and simplified processes leading to better decision-making.
Don't settle for a one-size-fits-all administration system that fails to meet your requirements. Our team is ready to help you create a unique solution that saves you time and money in the long run. Contact us today to take your business to the next level.
Read more about the main software category
Data Management Applications
.
Other services in Data Management Applications category: