Bespoke Screenwriting Software
What is Screenwriting software?
Screenwriting software is an essential tool for writers, producers, and filmmakers who are looking to create high-quality scripts for film, television, and other digital media. It is a bespoke software solution that enables users to organize their ideas, collaborate with others, and draft, revise, and edit their scripts in a streamlined and efficient manner.
Contact us if you are wanting to have a
bespoke Screenwriting application
developed?
Some of the key features of screenwriting software include automatic formatting, which ensures that the script follows industry-standard guidelines for spacing, margins, and text size. The software also typically includes tools for outlining, storyboarding, and character development, as well as support for importing and exporting scripts in a variety of formats.
One of the primary uses of screenwriting software is to create screenplays for film and television. This often involves collaborating with multiple writers, directors, and producers who are working on different aspects of the same project. With screenwriting software, users can easily share scripts, provide feedback, and track changes, making it a much more efficient and productive process than working with paper scripts or traditional word processing software.
Another common use of screenwriting software is to create scripts for animation and video games. These types of scripts often require additional features, such as support for animation notation or branching narrative structures.
Overall, custom screenwriting software is a powerful tool that can help businesses and individuals create high-quality scripts that are tailored to their specific needs and requirements. By providing advanced features and collaborative tools, it can streamline the creative process and support a wide range of digital media projects.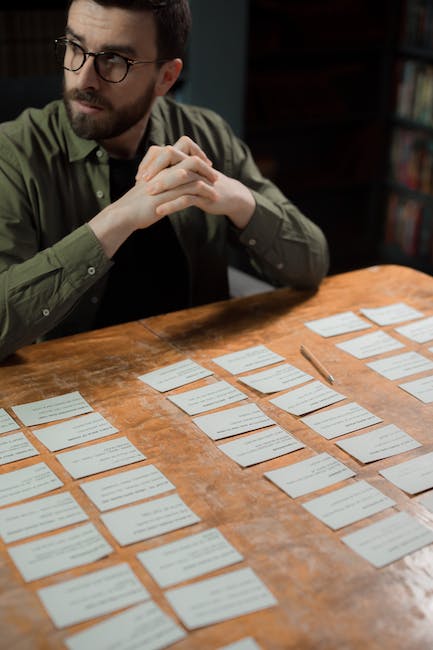 What are the main functions of Screenwriting software?
Screenwriting software generally comprises several modules that provide various functionalities, including:
1. Script Editor: This is the main module of screenwriting software that allows writers to create, edit, and revise their scripts. It should provide various formatting options, scene numbering, and automated pagination.
2. Collaboration Tools: Screenwriting software should provide features that allow multiple writers to work on the same script simultaneously. This includes real-time updates, commenting, and versioning support.
3. Character and Location Databases: These modules allow writers to create and manage characters and locations that appear in their scripts. This can help writers keep track of various details like character traits, costumes, and locations.
4. Outlining and Story Mapping Tools: This module provides writers with tools to create outlines and story maps for their scripts. These tools can help writers visualize the structure of their story and identify plot holes and inconsistencies.
5. Research and Reference Management: This module allows writers to store research material and reference information related to their scripts. This can include background information such as historical facts, industry-specific jargon or technical details.
6. Reporting and Analytics: This module provides users with data on the script's progress, updates, timelines, and user performance. This can help users quantify progress and address any problems.
Overall, screenwriting software should provide a suite of tools that help writers streamline the scriptwriting process, from brainstorming and outlining to script revision and tracking progress. These tools should be intuitive, flexible, and designed to simplify the creative process for the writer while reducing manual workload.
Data / systems integration
Screenwriting software can be integrated with a variety of systems depending on the needs of the user. One common integration is with production management tools, such as scheduling software and budgeting tools. By integrating these systems, the screenwriting software can provide valuable insights into the project timeline and budget, allowing for more efficient and cost-effective production.
Another common integration is with collaboration tools, such as project management software or video conferencing tools. This allows multiple users to work on a script simultaneously, regardless of their physical location, and easily share updates and feedback in real-time.
In order to facilitate these integrations, screenwriting software may use APIs or other tools to connect with the external systems. Considerations for these integrations may include data security and privacy, compatibility with the external system, and the potential impact on the user experience.
Overall, integrating screenwriting software with other systems can greatly enhance its functionality and value for business owners looking to develop custom software for their specific needs.
Who uses Screenwriting software?
Organizations in the entertainment industry including film production companies, television networks, independent filmmakers, and even individual writers use screenwriting software, best screenwriting software, scriptwriting software. They range in size from small independent studios to large multinational corporations. Additionally, educational institutions offering courses in film and screenwriting may also use these types of software to teach students how to write scripts.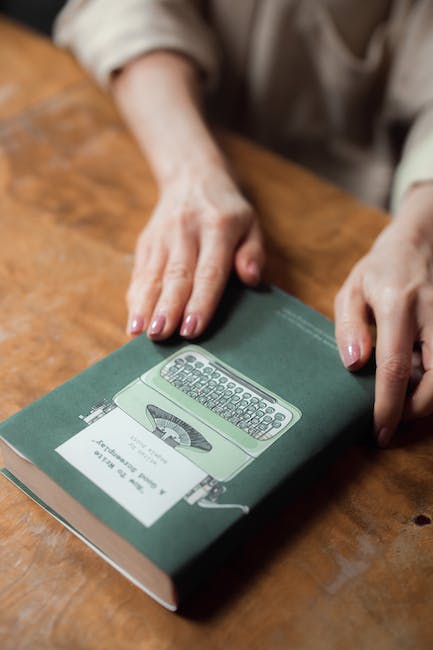 Benefits of Screenwriting software
Organizations use screenwriting software for a variety of reasons, but the key benefits are increased efficiency and improved collaboration. Screenwriting software allows writers to easily organize their ideas and create polished scripts. With features like formatting presets and automatic scene numbering, writers can spend less time on menial tasks and focus more on the creative aspects of storytelling.
In addition, screenwriting software often includes collaboration tools that make it easy for teams to work together in real-time. Writers, editors, and other stakeholders can all access the same document from anywhere in the world and leave comments and notes for each other. This improves communication and helps ensure that everyone is on the same page.
Custom screenwriting software can take these benefits even further by tailoring the software to the specific needs of the organization. For example, a production company might want to integrate their screenwriting software with their project management software for even greater efficiency. Or a writing team might want to build in custom templates for specific genres of film or TV.
Overall, the benefits of screenwriting software are clear: increased efficiency, improved collaboration, and the ability to tailor the software to the specific needs of the organization. For any business looking to streamline their screenwriting process and produce better scripts, custom screenwriting software is an excellent investment.
Some of the players in the Screenwriting software market
Screenwriting software has been of great help in the film industry, allowing screenwriters to bring stories to life more easily. Here are some of the main brands of screenwriting software and their benefits as well as some of their shortcomings from the feedback of customers:
1. Final Draft: Final Draft is considered one of the best screenwriting software because of its ease of use, intuitive interface, and comprehensive set of features such as real-time collaboration, automatic backup, and production tracking. However, some users have criticized its high price and occasional glitches in the software.
2. Celtx: Celtx is another well-known scriptwriting software with a free and paid version. It makes it easy to create scripts with its customizable templates, storyboarding tools, and script analysis features. Nevertheless, users have reported issues with crashing and the interface being cumbersome to navigate.
3. Scrivener: Scrivener is a versatile writing software that goes beyond screenwriting, allowing users to create and organize long-form writing such as novels or academic papers. It offers features such as outlining, character development tools, and research notes. Scrivener has a loyal user base who praise its flexibility, although some have cited its steep learning curve and lack of collaboration tools.
4. WriterDuet: WriterDuet is a cloud-based platform that enables real-time collaboration and auto-save capabilities. It also offers a free plan and paid plans for more advanced features such as revision history, PDF export, and offline access. Although it has many positive reviews, some customers have reported bugs and issues when working on large projects.
5. Fade In: Fade In is an affordable screenwriting software with a sleek design and user-friendly interface. It offers many features such as revision tracking, customizable formatting, and export options. Some customers, however, have found its support lacking and its feature set to be incomplete compared to its competitors.
In conclusion, each screenwriting software has its own strengths and weaknesses, and it's crucial to assess which one suits your needs before making a purchase.
Benefits of off-the-shelf Screenwriting software
Off-the-shelf screenwriting software can provide a number of benefits for business owners who are looking for a comprehensive solution to handle their screenwriting needs. Firstly, off-the-shelf software is typically easy to use and requires little training, making it accessible for even those with minimal technical knowledge. Additionally, these programs often come with a suite of integrated tools that allow users to write and organize their scripts in a streamlined way. Other benefits of off-the-shelf screenwriting software include access to a wide range of templates and guidelines, automatic formatting options, collaboration tools, and built-in industry-standard features such as character and scene breakdowns. Finally, because these applications are designed for mass appeal and use, they are typically priced competitively, making them an affordable and cost-effective solution for businesses of all sizes.
Limitations of off-the-shelf Screenwriting software
Off-the-shelf screenwriting software can seem like a convenient and cost-effective solution for businesses in need of screenwriting tools. However, there are various limitations that can hinder the creation of quality screenplays. One limitation is the lack of flexibility in templates and formatting options. The software may not allow for customization beyond the pre-set templates, which can lead to a lack of creativity and uniqueness in the final product.
Another limitation is the limited access to industry-standard features. Features such as analytics, budgeting tools, and collaboration tools may not be available in some off-the-shelf screenwriting software. This can be especially detrimental for businesses that aim to create screenplays at a professional level.
Moreover, off-the-shelf screenwriting software can be unsuitable for certain mediums, such as television or animation. This lack of versatility can limit the scope of the project and hinder its potential.
Lastly, off-the-shelf screenwriting software may have limited technical support or updates, which can result in bugs and glitches that can affect the project's quality and completion time.
Overall, while off-the-shelf screenwriting software can be helpful for basic scripting needs, they may not provide the necessary tools and flexibility for creating high-quality and industry-standard screenplays.
Is bespoke Screenwriting software a viable option?
Bespoke or partially bespoke screenwriting software offers a multitude of benefits for businesses. Here are a few examples:
1. Improved Efficiency: With a custom screenwriting software, businesses can streamline their workflow, automate repetitive tasks and reduce the time taken for script development. This can lead to significant cost savings in the long run.
2. Better Quality: When software is tailored to the specific needs of a business, it can improve the quality of the output by eliminating errors and improving accuracy. This can result in a better endproduct and higher customer satisfaction.
3. Competitive Advantage: Businesses that utilize custom screenwriting software often have an advantage over competitors who rely on off-the-shelf solutions. This can result in faster delivery times, lower costs and higher quality of service.
One successful use case is that of a film production company that wanted to improve its screenwriting process. They opted for a custom software solution that allowed them to collaborate on multiple scripts in real-time, with version control and automatic backups. This resulted in a significant improvement in efficiency and output quality, and enabled the company to take on more complex projects with tighter deadlines.
Another example is that of a freelance screenwriter who developed a bespoke solution for manuscript formatting and storyboarding. The software helped him save significant amounts of time on formatting, enabling him to focus on the creative aspects of his work. This, in turn, led to an increase in the number of clients he was able to service, resulting in higher revenues and profits.
In conclusion, bespoke or partially bespoke screenwriting software can provide businesses with numerous advantages, including improved efficiency, better quality, and a competitive edge. By investing in custom solutions, businesses can improve their workflow, reduce costs and improve customer satisfaction, resulting in long-term success.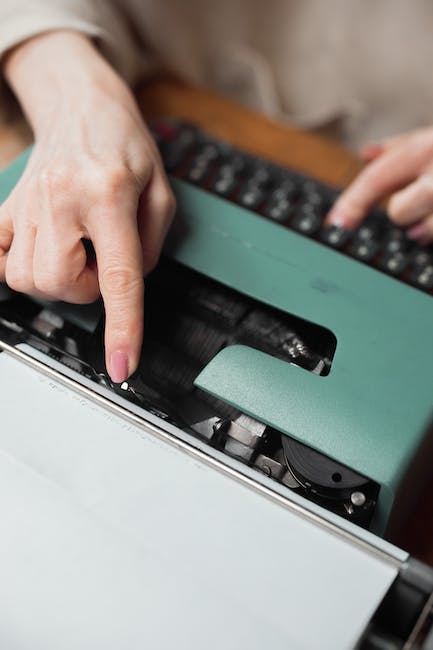 Fun facts about Screenwriting software
1. The global screenwriting software market size is expected to reach $235.2 million by 2027, growing at a CAGR of 11.6% from 2020 to 2027. (Source: Allied Market Research)
2. Some of the top screenwriting software options in the market include Final Draft, Celtx, and Scrivener.
3. Final Draft, which is often considered the industry standard in screenwriting software, has been used to write many popular films and TV shows, including The Social Network, The Queen's Gambit, and The Crown.
4. Screenwriting software has become increasingly popular in recent years, as more independent content creators and small production companies are able to create high-quality content with the help of technology.
5. Many screenwriting software options offer features beyond basic text editing, such as character breakdowns, scene summaries, and even budgeting tools.
6. The rise of streaming platforms has also increased the demand for high-quality scripts, driving the need for efficient and effective screenwriting software.
7. In addition to traditional screenwriting software, there are also online collaborative tools such as Arc Studio Pro and WriterDuet, which allow multiple writers to work on the same script simultaneously.
8. Screenwriting software can help writers streamline their process and develop characters and plots more effectively, ultimately leading to stronger storytelling and more engaging content.
Screenwriting software FAQ
1. What are the benefits of having a custom screenwriting software developed?
One of the main benefits of having a custom screenwriting software developed is the ability to tailor it exactly to your specific needs and requirements. This can include features such as automated formatting, collaboration tools, and project management tools. Additionally, custom software can often be more efficient and cost-effective in the long term.
2. What should I consider when choosing a company to develop my screenwriting software?
It's important to look for a company with a strong track record of successful software development, especially in the screenwriting industry. Look at their portfolio and client testimonials to get a feel for their expertise and experience. Also, consider factors such as communication style, timelines, and overall project management capabilities.
3. How long does it typically take to develop a custom screenwriting software?
The timeline for developing a custom screenwriting software can vary depending on the complexity of the project and the specifics of the requirements. However, it is important to work closely with the development team to establish clear timelines and deadlines, so expectations can be set and met.
4. How much does it cost to develop a custom screenwriting software?
Development costs can vary widely depending on the complexity and scope of the project. However, it is important to work closely with the development team to establish a clear budget upfront, and to ensure that the project does not exceed this amount.
5. Can I integrate my existing software systems with a custom screenwriting software?
Yes, in most cases, a custom screenwriting software can be integrated with existing software systems. However, it is important to work closely with the development team to ensure that the integration is seamless and does not disrupt the functionality of either system.
6. How do I ensure that my custom screenwriting software is secure and protected?
Security is a top priority when developing any software system. Make sure to work with a development team that has experience in building secure systems, and that follows best practices for data protection and cybersecurity.
7. How can I ensure that my custom screenwriting software is user-friendly and easy to use?
User experience (UX) and user interface (UI) design are critical components of any software system, and it is important to work closely with the development team to ensure that the system is easy to use and intuitive for users. This can include factors such as clear navigation and organization, visual design, and user testing and feedback.
Next Steps?
Ready to take your screenwriting to the next level? Look no further than our bespoke software development company. With our expert knowledge and experience in screenwriting software, we can provide you with a customized system that caters to all of your specific needs. Our solutions extend beyond screenwriting software to include systems integration and data migration services, ensuring a smooth transition if you are looking to upgrade your existing systems.
We understand the importance of having user-friendly and efficient software that can help you streamline your workflow and boost your productivity. That's why we work closely with you to understand your unique requirements and create a tailored solution that not only meets but exceeds your expectations. Our team of experts is committed to delivering high-quality software that makes your life easier.
So why wait? Contact us today to discuss your screenwriting software needs and take the first step towards optimizing your workflow. Let us help you take your writing to the next level and achieve new heights of success. We look forward to hearing from you!
Read more about the main software category
Content Creation Applications
.
Other services in Content Creation Applications category: