Bespoke Bug Tracking Software
What is Bug Tracking Software?
Bug tracking software is a category of software tools that are designed to help businesses keep track of any bugs, issues, or errors that arise within their software applications. These tools allow developers and support teams to track, manage, and resolve issues more efficiently, reducing the impact on user experience and preventing potential long-term problems.
Contact us if you are wanting to have a
bespoke Bug Tracking application
developed?
The primary purpose of bug tracking software is to streamline the communication and resolution of bugs throughout the entire software development process. These tools allow teams to report and track bugs, assign them to specific team members, track their progress in resolving issues, and ensure that bugs are resolved in a timely and efficient manner.
Additionally, bug tracking software can be customized to meet the specific needs of different organizations. Some businesses may require more advanced features such as workflow automation or integrations with other tools, while others may simply need a streamlined system for tracking bugs and resolving issues.
Overall, the benefits of using bug tracking software include better communication and collaboration throughout the development process, improved quality of software applications, and reduced costs associated with fixing bugs after they have been released to the public.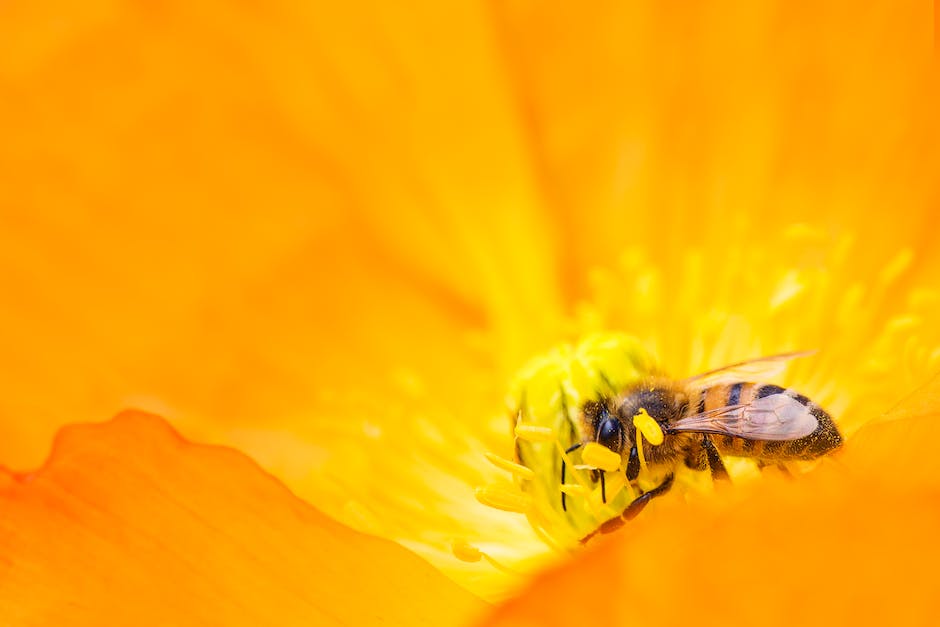 What are the main functions of Bug Tracking Software?
Bug tracking software typically comprises of the following main modules:
1. Issue Tracking - This module forms the core of bug tracking software, and allows users to log, track and manage issues or bugs identified in software systems. It typically includes features such as creating and updating issues, assigning them to developers, setting priorities and deadlines, and tracking progress.
2. Reporting - Bug tracking software comes with powerful reporting tools that enable users to generate custom reports based on various parameters such as the severity of issues, the progress of individual developers or teams, and the overall status of the project. These reports can be used to identify trends and patterns, make data-driven decisions, and identify areas for optimization.
3. Collaboration - This module allows developers, testers, and other stakeholders to collaborate and communicate with each other in real-time, facilitating faster issue resolution and better decision-making. Features such as threaded discussions, file sharing, and comments allow users to efficiently exchange ideas and feedback, and make sure that everyone is on the same page.
4. Integration - Bug tracking software is typically designed to integrate seamlessly with a wide range of software development tools such as code repositories, continuous integration systems, and project management tools. This ensures that issues can be easily tracked and managed within the context of the entire software development lifecycle.
5. Workflow Automation - Many bug tracking software solutions come with workflow automation features that enable users to automate repetitive tasks, reduce manual errors, and improve overall efficiency. These features typically include things like automatic issue assignment, email notifications, and custom workflows based on specific rules or criteria.
Data / systems integration
Bug tracking software is often integrated with other systems, such as project management, software development, and customer support systems. This integration allows for efficient collaboration, data sharing, and streamlined workflows.
APIs, or application programming interfaces, are commonly used for integrating bug tracking software with other systems. APIs provide a standard way for different software systems to communicate with each other, allowing for data to be transferred between them seamlessly.
Considerations when integrating bug tracking software via APIs include ensuring data security and privacy, maintaining data accuracy and consistency, handling errors and exceptions, and ensuring compatibility between different software systems. It's also important to consider the complexity and cost of the integration, as well as the potential for scalability and future system updates.
Other tools that may be used for integration include webhooks, which allow for real-time data sync between systems, and middleware, which act as an intermediary layer between multiple systems.
Overall, integrating bug tracking software with other systems is a critical aspect of custom software development, and using APIs and other integration tools can help to ensure a smooth and effective integration process.
Who uses Bug Tracking Software?
Bug tracking software is utilized by a vast array of organizations across different industries and sizes. Any company that releases software or has an online presence may require bug tracking software to ensure their applications are functioning properly and meeting user expectations.
Small businesses to large enterprises in industries such as finance, healthcare, gaming, e-commerce, technology, and government sectors utilize bug tracking software. Industries that require high levels of accuracy and precision may also use these tools, such as military and aviation organizations.
In terms of organization size, both small and large companies utilize bug tracking software. Small businesses may require a basic software solution or may opt for open source options, while large companies may require more advanced features and customization to suit their specific needs.
Regardless of the industry or organization size, having a bug tracking software can improve the software development life cycle, increase customer satisfaction, and ultimately benefit the overall business outcomes.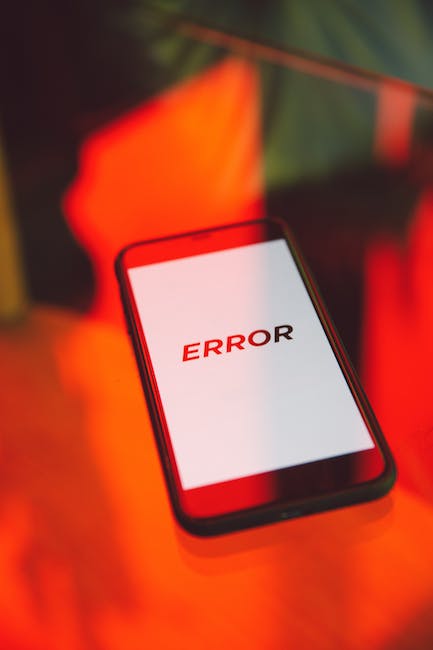 Benefits of Bug Tracking Software
Organisations use bug tracking software to help manage the entire software development process. It improves the development process by reducing the number of errors in software and increasing the productivity of developers. Bug tracking software is critical to the smooth management of software development and maintenance.
The key benefits of using bug tracking software include the ability to track software bugs and glitches more effectively, as well as providing developers with tools for resolving these issues quickly. The software also allows for more efficient communication between different teams working on the same software project. It streamlines the entire tracking process by providing a centralised database that all team members can access to stay informed about the current status of issues, their progress, and the solutions that have been implemented.
Another key advantage of bug tracking software is the ability to generate detailed reports, which provide key stakeholders with insights into the quality of the software being developed. The reports can help teams better understand their current project status, determine where bottlenecks and other issues are occurring and help them identify opportunities for improving overall software quality.
Overall, bug tracking software is an essential tool for businesses that develop software in-house or utilise external developers. It allows teams to identify and resolve software glitches and bugs quickly, improving the development process and the quality of the final product.
Some of the players in the Bug Tracking Software market
Jira is one of the most popular bug tracking software on the market. It has a user-friendly interface and was designed with Agile teams in mind. Jira's key benefit is its flexibility and customization options. It also offers a wide range of third-party integrations. However, some users complain about its complexity, lack of information on the dashboard, and pricing levels that can be expensive for small businesses.
Bugzilla is an open-source bug tracking software that has been around for more than 20 years. It is highly customizable and designed to fit the needs of large enterprises. Bugzilla's main benefit is its extensive features and configuration options. However, some users have found it difficult to navigate and operate for small teams. It also lacks reporting capabilities and has less third-party integrations than other platforms.
MantisBT is another open-source bug tracking software with a user-friendly interface. Its key benefit is its simplicity and ease of use. MantisBT also allows for customization and is flexible enough to handle different development methodologies. However, its free version may be limited in terms of functionality, and it does not offer much in terms of automation and advanced reporting.
Asana is a project management software with a robust bug tracking system. Asana is great for teams who want to streamline their workflow and manage all their tasks in one platform. Its key benefit is its simple and intuitive interface. Users also love its collaboration and communication features, but some have complained about the limited customization options and lack of reporting capabilities for bug tracking.
Trello is another project management software with a simple yet effective bug tracking feature. Trello uses a visual project management system that helps teams organize and prioritize tasks. Its key benefit is its user-friendly interface and flexibility for different team sizes and methodologies. However, some users have found its features limited for complex projects, and it may not have enough customization options and reporting capabilities.
Overall, it's important to consider different factors such as the size of the team, development methodology, and project complexity when choosing a bug tracking software. While these listed platforms are popular and highly rated by users, some may be more suited to certain industries and team sizes than others.
Benefits of off-the-shelf Bug Tracking Software
Off-the-shelf bug tracking software has a number of benefits for businesses. Firstly, it is quick and easy to install, reducing the time and resources required to get up and running. Additionally, it often comes with a range of pre-built features and functionality, meaning that businesses can start using it immediately without having to create custom solutions.
Other benefits of off-the-shelf bug tracking software include its cost-effectiveness and scalability. Many software providers offer a range of different pricing plans and packages, making it easy for businesses to select the right option for their needs and budget. Additionally, many solutions can be easily scaled up or down as required, making them a flexible option for businesses of all sizes.
Off-the-shelf bug tracking software is also typically backed up by dedicated support teams, who can offer assistance and guidance whenever businesses need it. This can be particularly valuable for businesses without in-house technical expertise or resources.
Overall, off-the-shelf bug tracking software can provide businesses with a cost-effective, scalable and easy-to-use solution for tracking bugs and resolving issues.
Limitations of off-the-shelf Bug Tracking Software
Off-the-shelf bug tracking software can be a great solution for many businesses, especially those with simple needs or a limited budget. However, there are a number of limitations that can make custom bug tracking software a better choice for some organizations.
Firstly, off-the-shelf bug tracking software is designed with a broad range of users in mind, meaning that it can lack the specific functionality and customization options that some businesses require. For example, a software development company may require a custom bug tracking program that integrates seamlessly with their existing toolset, whereas an off-the-shelf solution may not offer this level of flexibility.
Additionally, off-the-shelf bug tracking software may not be able to accommodate the unique workflows and processes used by some businesses. For example, a software development company with a particularly complex testing process may find that an off-the-shelf solution does not provide the level of visibility or customization required to manage their testing process effectively.
Another limitation of off-the-shelf bug tracking software is that it can be difficult to integrate with other software and tools used by a business, particularly if those tools are also customized or proprietary. This can result in a lack of cohesion and data silos within a business's software ecosystem, making it more difficult to track bugs and manage projects effectively.
Finally, off-the-shelf bug tracking software may not be regularly updated or supported, leaving businesses exposed to security risks and bugs that need fixing. This is particularly true of older or less popular solutions that may not receive ongoing development or support.
Overall, while off-the-shelf bug tracking software can be a useful solution for some businesses, it is important to carefully consider its limitations and weigh them against the benefits of a custom solution. By doing so, businesses can ensure they have the right software in place to meet their unique needs and workflows.
Is bespoke Bug Tracking Software a viable option?
Bespoke or partially bespoke bug tracking software offers many benefits to businesses that are considering having one developed. The software is designed to specifically meet the needs of the business and the workflows surrounding the bug tracking process. This customization allows for greater efficiency and accuracy in identifying, tracking, and resolving software bugs.
One successful use case for bespoke bug tracking software is in the gaming industry. Online games require constant updates and modifications which can lead to software bugs. With bespoke bug tracking software, game developers are able to quickly identify and resolve bugs, providing a seamless and enjoyable gaming experience for players. Additionally, bespoke software allows for the integration of different systems and tools being used by the development team, simplifying the overall process.
Another successful use case is in financial institutions that require strict compliance with regulations. Bespoke bug tracking software allows for the integration of compliance measures, ensuring adherence to regulations and minimizing the risk of security breaches. This level of customization also enables the institution to easily update and modify the software as regulations change.
Overall, the benefits of bespoke, or partially bespoke, bug tracking software include increased efficiency, accuracy, and customization to meet the unique needs of the business. Successful use cases include the gaming industry and financial institutions, where customized software allows for simplified processes and compliance measures.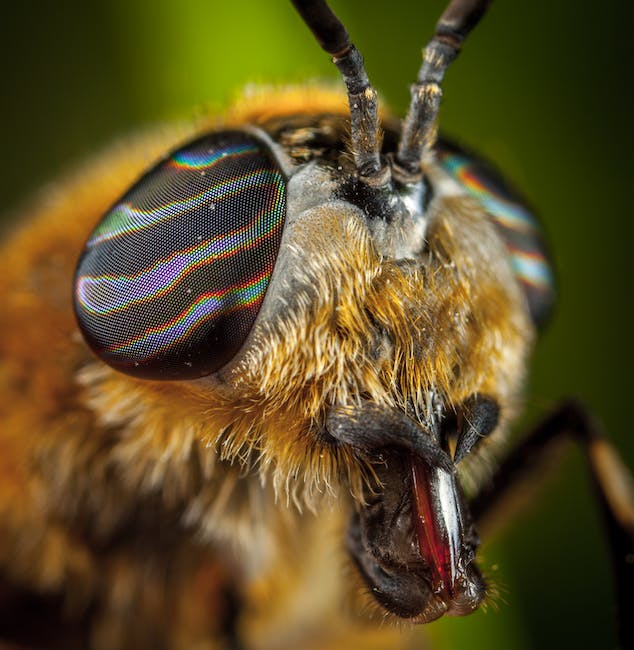 Fun facts about Bug Tracking Software
Bug tracking software is an essential tool for businesses that want to streamline their software development processes, improve the quality of their applications, and provide their customers with a better experience. Here are some interesting facts, statistics, and trends about bug tracking software:
- According to a survey conducted by ResearchAndMarkets.com, the global bug tracking software market is expected to grow at a compound annual growth rate of 11.1% between 2019 and 2027.
- The same survey found that cloud-based bug tracking software solutions are becoming increasingly popular, as they offer greater flexibility, scalability, and accessibility.
- Bug tracking software can significantly improve the efficiency of software development teams, as it helps them to identify, prioritize, and resolve software defects faster and more accurately.
- By using bug tracking software, businesses can reduce the amount of time and money they spend on bug fixing, testing, and debugging, which can translate into higher profits and better customer satisfaction.
- Some of the key features of bug tracking software include the ability to capture, categorize, and assign bugs; track their progress; and generate reports and analytics to help teams make data-driven decisions.
- Many bug tracking software solutions also offer integrations with other tools and platforms commonly used in software development, such as project management software, source code repositories, and continuous integration and deployment tools.
- Finally, it's worth noting that no two bug tracking software solutions are exactly alike, so it's important for businesses to choose one that best fits their specific needs, preferences, and budget. This might involve evaluating different solutions based on factors such as pricing, ease of use, customization options, and customer support.
Bug Tracking Software FAQ
1. Why should I consider bespoke development of bug tracking software over using pre-existing options?
Bespoke development allows for a software solution tailored to the specific needs of your business, whereas pre-existing options may not provide all the necessary features or may have features that are unnecessary. Custom bug tracking software also offers greater privacy and security as you have full control over the data.
2. How long does it typically take to develop custom bug tracking software?
The timeline for development depends on the complexity of the requirements and the size of the development team. However, it is important to prioritize thorough testing and bug fixing to ensure the software is reliable and effective.
3. What features should be included in a custom bug tracking software?
Features should be tailored to the specific needs of your business, but common features include issue tracking, user management, reporting and analytics, and integrations with other tools such as project management software.
4. Who will be responsible for maintaining and updating the software?
This can vary depending on the specifications of the development contract. Some companies offer ongoing support and maintenance, while others may provide training and resources for in-house maintenance.
5. What is the typical cost of developing custom bug tracking software?
Development costs will depend on the complexity and scope of the project. It is important to work with a reputable development company that provides a detailed cost estimate upfront.
6. How can I ensure the software is user-friendly?
Usability testing should be performed throughout the development process, with the involvement of users and stakeholders to ensure the software meets their needs and is easy to use.
7. How can I measure the effectiveness of the bug tracking software?
Analytics and reporting features can be included in the software to track metrics such as issue resolution time and user satisfaction. These metrics can be used to identify areas for improvement and to ensure the software is meeting business needs.
Next Steps?
If you're a business owner considering having a custom bug tracking software developed, you've come to the right place. Our team of experts has extensive knowledge and experience in bug tracking software, and we guarantee to provide you with the best services that exceed your expectations. We take pride in our ability to deliver bespoke software solutions that cater to your unique needs and preferences.
Our top-notch software development services include systems integration and data migration work, which ensures that your business operations remain seamless throughout the implementation process. We understand that every business is unique, and we take the time to understand your business operations and tailor our services to meet your needs.
We know that custom bug tracking software is critical to the smooth running of your business operations. With our expertise, we promise to walk with you every step of the way, providing you with support from the start of the project to the very end. We assure you that our software development services are delivered with high levels of quality, accuracy and attention to detail.
We encourage you to take the first step towards transforming your business operations by reaching out to our team of experts. We're here to help you grow and achieve your business goals. Contact us today to start your journey towards a streamlined and efficient business operation.
Read more about the main software category
Content Creation Applications
.
Other services in Content Creation Applications category: