Bespoke Nonprofit Software
What is Charity software?
Charity software is a specialized type of software designed to cater to the needs of non-profit organizations and charity foundations. This software is developed with features that can help charities to manage their operations, fundraising, donations, and volunteers more efficiently.
Contact us if you are wanting to have a
bespoke Nonprofit application
developed?
Charity software has a broad range of uses, from donor management to fundraising and events management, volunteer management, and donor relationship management. It helps charities to streamline their operations by automating mundane tasks, such as data entry, and allowing charities to communicate with their supporters more effectively.
One of the primary uses of charity software is fundraising management. It simplifies the process of collecting donations and tracking donor history, including the donation amount, frequency, and type. This information helps charities to process donations quickly, identify potential donors, and create targeted fundraising campaigns.
Another important use of charity software is volunteer management. It enables charities to organize and assign tasks to volunteers, track volunteer hours, and analyze volunteer engagement. This helps charities to identify which volunteers are the most active, whether they need additional training to perform specific tasks, and how to incentivize them to stay active.
Charity software also plays a critical role in event management. It helps in scheduling and booking event venues, tracking attendee registration, and managing event logistics. This includes facilitating online registration, managing ticket sales, and integrating with payment platforms such as PayPal and Stripe.
Overall, charity software is a powerful tool that can help charities to manage their operations and enhance their fundraising efforts. It's a valuable investment for charities looking to streamline their processes, engage with donors and volunteers, and make a substantial impact in their communities.
What are the main functions of Charity software?
Charity software usually comprises of several modules that cater to different aspects of charity management. Some of the main modules and their respective functionalities are:
1. Donor Management - This module deals with managing the information of donors, their giving history and communication. It allows for easy tracking of donations, payment schedules and helps in creating personalized thank you messages.
2. Fundraising Management - This module aids in creating and implementing fundraising campaigns, tracking their progress and generating reports on their success. It can also help in running online fundraising events and peer-to-peer fundraising campaigns.
3. Volunteer Management - This module is helpful in identifying and managing volunteers for events, recruiting new volunteers and assigning them tasks. It helps in keeping track of volunteer hours, organizing training sessions, and communicating with volunteers.
4. Program Management - This module helps in managing the various programs and services that a charity provides. It allows for easy tracking of program budgets, outcomes and effectiveness. It also helps in creating reports to show the impact of the programs, which can be shared with donors and stakeholders.
5. Accounting and Finance Management - This module streamlines the financial management of the charity, allowing for easy management of financial data, budgeting, expense tracking, and reporting. It helps in generating financial statements and ensures that the charity complies with financial regulations.
6. Marketing and Communications Management - This module helps in creating and managing marketing content, newsletters, social media outreach and other communication efforts. It allows for easy tracking of communication campaigns and their success, and helps in engaging with stakeholders and supporters.
Overall, charity software provides an integrated and unified platform that helps in streamlining the various aspects of charity management. It makes it easier to manage donor relationships, run fundraising campaigns, engage with volunteers, manage programs, track finances, and communicate with stakeholders.
Data / systems integration
Charity software is often integrated with other systems such as accounting, payment processing, customer relationship management, and fundraising platforms. APIs or other tools may be used for this integration, as well as custom-built connectors if the systems are not natively compatible.
One of the main considerations when integrating charity software with other systems is data security. It's important to ensure that sensitive donor and financial information is encrypted in transit and at rest, and that data is only accessible by authorized users.
Another consideration is data accuracy and consistency. When integrating with other systems, it's important to ensure that data is synced accurately and regularly between systems to avoid discrepancies and errors.
Usability is also an important consideration when integrating charity software with other systems. Integration should be seamless and intuitive for users, without requiring extensive training or technical expertise.
Finally, scalability is a key consideration when integrating charity software with other systems. The system should be able to handle increasing volumes of donor data and transactions without compromising system performance or user experience.
Who uses Charity software?
Charity software, software for charities, free software for charities UK, and charity management software are beneficial for organizations of all sizes, ranging from small non-profits to large NGO's, and even businesses that support charitable causes or corporate social responsibility initiatives. These software solutions can be tailored to meet the specific needs of the organization, whether it's managing and tracking donations, managing volunteer programs, or organizing fundraising events.
In terms of verticals, the non-profit sector is the primary market for charity software. However, businesses that are looking to make a positive impact in their communities or have dedicated philanthropy arms may also benefit from using charity software to manage their charitable activities. Additionally, government bodies and educational institutions may also have a need for software to manage and track charitable donations and activities.
Overall, charity software solutions can provide organizations with a comprehensive platform to manage all aspects of their charitable initiatives, from donor management to fundraising event planning. This results in increased efficiency and productivity for the organization, ensuring that more resources are dedicated to furthering their charitable mission.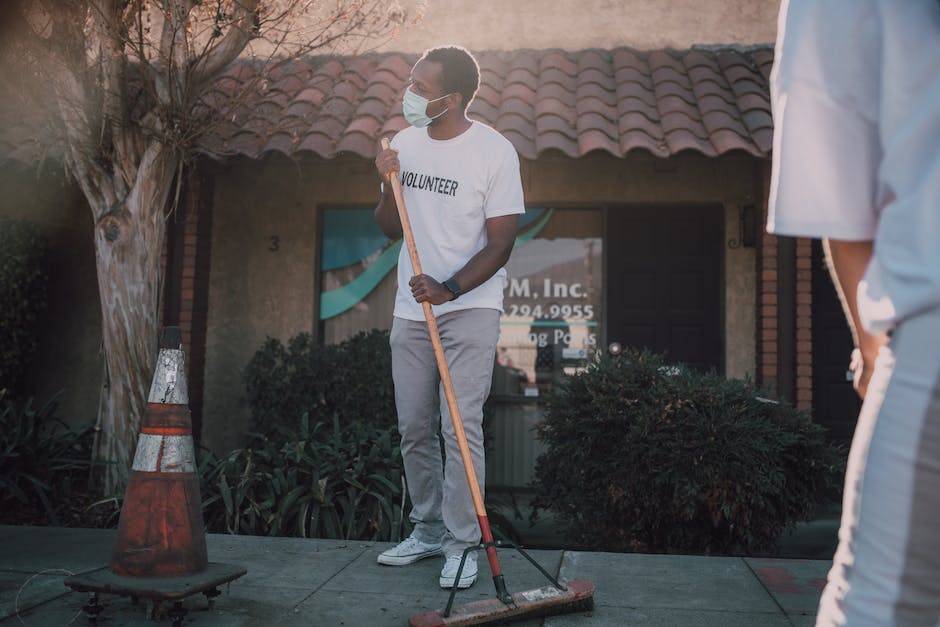 Benefits of Charity software
Organisations use charity software because it is specifically designed to meet the unique needs of non-profit organisations. It provides a centralised platform for managing donations, volunteers, events, fundraising campaigns, and other important aspects of running a charity. One of the key benefits of charity software is that it saves time and increases efficiency by automating many administrative tasks, allowing staff members to focus on their core responsibilities. Furthermore, charity software also provides valuable insights and analytics, allowing charities to track their progress, identify areas for improvement, and make data-driven decisions. Another major benefit is that charity software enhances communication and engagement with donors, volunteers, and other stakeholders through personalised messaging, social media integration, and other features. Finally, charity software helps to ensure compliance with legal and regulatory requirements, safeguard donations and other sensitive information, and maintain transparency and accountability. Overall, charity software is a powerful tool that can help charities to achieve their goals, increase their impact, and operate more effectively and efficiently.
Some of the players in the Charity software market
There are several brands of charity software, including DonorPerfect, Blackbaud, NeonCRM, and Kindful. DonorPerfect is a comprehensive donor management software that provides features like online donation forms, automated receipts, and reporting. One of the main benefits of DonorPerfect is its user-friendly interface, which allows for easy data entry and customization. However, some users have reported issues with customer support and compatibility with other software programs.
Blackbaud is another popular option, offering a suite of software for charities. Its products include Raiser's Edge NXT for donor management, Luminate Online for online fundraising, and Financial Edge NXT for financial management. The key benefit of Blackbaud is the integration of multiple software solutions, allowing for more efficient data management. However, some users have reported that Blackbaud's software can be complex and difficult to navigate.
NeonCRM is a cloud-based CRM software specifically designed for nonprofit organizations. Its features include fundraising and donation tracking, event management, and reporting. The main benefit of NeonCRM is its affordability, particularly for small to mid-sized organizations. However, some users have reported limitations with its customization options and lack of compatibility with other software systems.
Kindful is a donor management software with a focus on automation and data analysis. Its features include donation tracking, online fundraising, and reporting. One of the main benefits of Kindful is its user-friendly dashboard, which provides easy access to key data points. However, some users have reported issues with customer support and limitations with customization options.
Overall, it's important for business owners to carefully assess their organization's needs and goals before selecting a charity software solution. While each of these brands has its own strengths and weaknesses, the best option will depend on the specific needs of the organization.
Benefits of off-the-shelf Charity software
Off-the-shelf charity software can be a cost-effective solution for smaller charities with simpler requirements. It can also provide a quick and easy solution for charities looking for standard features such as donation management and volunteer tracking. Additionally, off-the-shelf software may come with a support network and documentation to assist with implementation and training. Some software vendors may also offer updates and upgrades to their product over time, ensuring that charities have access to the latest features and security enhancements.
Limitations of off-the-shelf Charity software
Off-the-shelf charity software might seem like a convenient and cost-effective option for organizations looking to streamline their operations, but it is important to be aware of its limitations. One major issue is that these pre-built solutions may not fully align with the specific needs and processes of a particular charity. This can result in unnecessary features or an inadequate feature set, compromising the effectiveness and efficiency of the software.
In addition, off-the-shelf charity software may not be customizable beyond the options provided by the vendor, leaving charities stuck with a rigid platform that can't be tailored to their exact requirements. This can restrict innovation and stifle growth, as charities are forced to adapt to the limitations of the software rather than the other way around.
Another limitation of pre-built charity software is that it may not integrate seamlessly with existing systems and tools in use by a charity, creating silos of information and adding extra layers of complexity. This can make it difficult to get a holistic view of operations, leading to inefficiencies, duplication of effort, and inconsistencies that can impact decision-making and overall performance.
Overall, while off-the-shelf charity software can be an easy and tempting option, it is important for organizations to consider the specific needs and goals of their charity and whether a bespoke, custom-built solution may offer greater flexibility, scalability, and functionality.
Is bespoke Charity software a viable option?
Bespoke or partially bespoke charity software solutions offer several key benefits for business owners who are looking to streamline their operations and make a bigger impact in their communities. Here are just a few of the most important advantages:
1. Enhanced functionality: When you work with a software development company to create custom charity software, you can ensure that the software meets all of your specific needs and requirements. This means that you can add in features and functionality that will make your charity more effective, such as donor management tools, online fundraising dashboards, and automated communications systems.
2. Improved efficiency: With bespoke charity software in place, your team can work more efficiently and get more done in less time. For example, automated workflows can help to eliminate manual data entry and streamline administrative tasks, such as tracking donations, managing memberships, and sending out tax receipts.
3. Greater visibility: When you have a custom software solution in place, you can get a better view of all of the different parts of your charity, from donor engagement to fundraising campaigns to project management. This means that you can make more informed decisions and take action based on real-time data.
4. Increased engagement: Finally, bespoke charity software can help to boost engagement and participation among your supporters. For example, you can use the software to send out targeted communications, track engagement metrics, and offer personalized incentives to donors and volunteers.
Some examples of successful use cases for bespoke charity software include the implementation of online fundraising platforms, customized donor management systems, and automated volunteer management systems. In each case, the charities involved were able to improve their operations, boost engagement, and achieve their fundraising goals more efficiently than ever before.
Overall, if you are a business owner looking to create a big impact within your community, investing in bespoke charity software is a smart choice. With the right software in place, you can operate more efficiently, engage more effectively with your supporters, and make a lasting difference in the lives of those who need your help the most.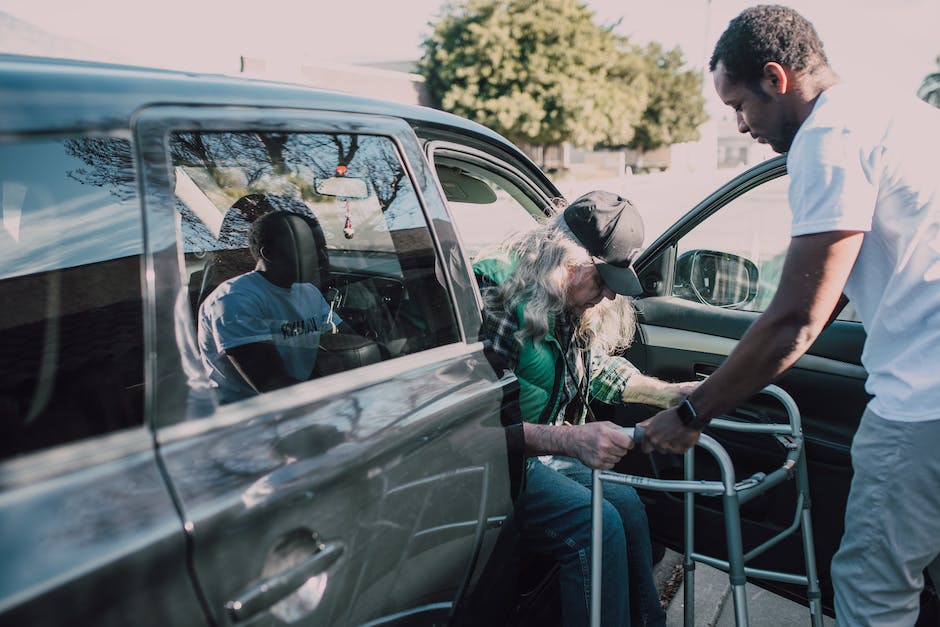 Fun facts about Charity software
Charity software has become increasingly important in recent years, as charities look for more effective ways to manage their operations and engage with their supporters. In fact, the global charity software market is expected to reach $3.9 billion by 2026, with a compound annual growth rate of 12.6%.
One of the key trends in charity software is the move towards cloud-based solutions, which offer greater flexibility and scalability than traditional on-premise software. This can be particularly beneficial for smaller charities, which may not have the resources to manage their own IT infrastructure.
Another trend is the increasing use of mobile technology in charity software, with many charities developing apps and mobile-friendly websites to make it easier for supporters to donate and engage with their cause. In fact, mobile giving now accounts for around 10% of all charitable donations in the UK.
Free software for charities is also becoming more widely available, with a number of companies offering discounts or even free software to registered charities. This can be particularly helpful for smaller charities with limited budgets, as it allows them to access the same technology as larger organisations without having to spend as much money.
Finally, charity management software is becoming increasingly sophisticated, with features such as donor relationship management, fundraising analytics and event management all becoming standard. This can help charities to better understand their supporters and tailor their fundraising activities to meet their needs.
Overall, charity software is a rapidly evolving field, and there are a wide range of solutions available to meet the needs of charities of all sizes and types.
Charity software FAQ
1. What are the most important features to include in charity software?
A: The most important features can vary depending on the specific needs of your organization. However, some common features to consider include donation tracking and management, volunteer management, event management, and fundraising tools.
2. Can charity software be customized to our organization's specific needs?
A: Yes, that is the purpose of bespoke development. Our team can work with you to identify the unique needs of your organization and develop a customized solution that meets those needs.
3. How long does it typically take to develop charity software?
A: The development timeline can vary depending on the complexity of the software and the specific needs of your organization. Our team will work with you to develop a timeline that meets your needs.
4. Will we need to provide our own IT infrastructure for the software?
A: It depends on the specific software and hosting options chosen. Our team will work with you to determine if you need additional IT infrastructure or if we can host the software for you.
5. How will our data be protected and secured within the software?
A: Our team will ensure that proper security protocols are in place to protect your data. This can include encryption, strong passwords, and regular backups.
6. Can charity software integrate with our existing systems?
A: Yes, in most cases charity software can be integrated with existing systems. Our team will work with you to determine the best integration strategy for your organization.
7. What is the cost of bespoke charity software development?
A: The cost of development can vary depending on the complexity of the software and the specific needs of your organization. Our team will work with you to develop a customized proposal that includes pricing and delivery timelines.
Next Steps?
If you're a business owner who's passionate about making a difference in the world, then investing in bespoke charity software is a decision you'll never regret. With the right software, you can streamline your operations, increase your fundraising efforts, and effectively manage your donor data to grow your impact. And the best part? There's never been a better time to do it.
At our bespoke software development company, we specialize in creating cutting-edge charity software solutions that are tailored to your specific needs. Whether you need software for charities, free software for charities UK or charity management software, we've got you covered. Our team of experts has a wealth of experience in developing software solutions that can be seamlessly integrated with your existing systems and data sources.
So, why wait? If you're considering having bespoke charity software developed or need some systems integration or data migration work undertaking, don't hesitate to get in touch! With our expertise and attention to detail, we guarantee that your charity will be equipped with the tools it needs to make a real difference in the world. Contact us today to learn more about how we can help you achieve your goals.
Read more about the main software category
Productivity Applications
.
Other services in Productivity Applications category: