Bespoke General Ledger Software
What is Ledger Software?
Ledger software is a type of computer program that helps businesses keep track of financial transactions. It is designed to record and track all types of transactions, including purchases, sales, and expenses, and is often used to manage company finances. There are several different types of ledger software, each with its own features and capabilities.
Contact us if you are wanting to have a
bespoke General Ledger application
developed?
One of the most common uses of ledger software is for accounting purposes. It can be used to manage and balance the financial books of a business, create reports, and track expenses. It can also be used to generate invoices and manage payments, making it an essential tool for many businesses.
Another use of ledger software is for inventory management. It can be used to track the movement of goods and services within a company, monitor stock levels, and manage orders. This is particularly useful in retail and manufacturing businesses, where there are often large volumes of transactions taking place.
Ledger software can also be used for compliance purposes, helping businesses meet regulatory requirements and ensure they are up to date with the latest legal and financial standards. It can help businesses manage their tax liabilities, report on their finances, and provide evidence of compliance to auditors and other stakeholders.
Overall, custom ledger software can be tailored to meet the unique needs of any business, providing a powerful tool for managing finances and operations more effectively. With its versatility and flexibility, it is an essential tool for businesses of all types and sizes, and can help drive growth and success in the long term.
What are the main functions of Ledger Software?
Ledger software typically comprises of several modules that work together to provide comprehensive accounting and financial management solutions. These modules include:
1. General Ledger: This module is the heart of any ledger software and manages all financial transactions. It maintains a record of all financial transactions, including disbursements and receipts, and generates financial statements and reports.
2. Accounts Payable: This module tracks and manages all vendor invoices and payments. It automates the payment process, including issuing checks and handling electronic payments.
3. Accounts Receivable: This module manages all customer invoices and payments. It tracks outstanding balances, generates statements, and sends payment reminders to customers.
4. Fixed Assets: This module tracks and manages all fixed assets, including property, equipment, and vehicles. It records the acquisition, depreciation, and disposal of these assets.
5. Cash Management: This module manages cash receipts and disbursements. It monitors bank balances, controls cash flow, and reconciles bank statements.
6. Budgeting and Forecasting: This module allows companies to plan and forecast their financial performance. It helps create budgets, compare actual performance with budgeted performance, and adjust budgetary goals as needed.
7. Reporting and Analysis: This module provides various financial reports and analysis, including balance sheets, income statements, and cash flow statements. It also provides customized reports that meet specific business needs.
Overall, ledger software provides the functionality of automating financial management, tracking financial transactions, improving operational efficiency, reducing human errors, and providing insights into financial performance.
Data / systems integration
Ledger software is often integrated with other types of financial systems such as accounting systems, billing systems, and enterprise resource planning (ERP) systems. This integration allows for seamless communication between these systems, ensuring that data is accurate and up-to-date across all platforms.
APIs (Application Programming Interfaces) are commonly used for integration between ledger software and other financial systems. APIs provide a standardized way for different software applications to communicate with each other, allowing for efficient data transfer and streamlined workflows.
When considering integration through APIs, there are several factors that need to be taken into account. First, it's important to ensure that the APIs being used are compatible with both the ledger software and the other financial systems being integrated. Additionally, security protocols need to be put in place to protect sensitive financial data from unauthorized access. Finally, it's important to consider the scalability of the integration, and whether it will be able to handle the increasing volume of data over time.
Overall, integrating ledger software with other financial systems can provide numerous benefits for businesses, including increased efficiency, accuracy, and cost savings. By carefully selecting the right APIs and taking the necessary precautions, businesses can ensure that their ledger software seamlessly integrates with other systems to streamline financial operations.
Who uses Ledger Software?
Organizations of various sizes and across multiple verticals use ledger software. Small and medium-sized businesses as well as large corporations use this software to manage their financial records. Government agencies, educational institutions, and non-profit organizations also use ledger software to streamline their financial operations. The healthcare industry, banking and finance sector, and manufacturing industries are some of the major verticals that rely heavily on ledger software to manage their financial records accurately and efficiently. Overall, any organization that needs accurate and efficient management of financial records can benefit from custom ledger software development.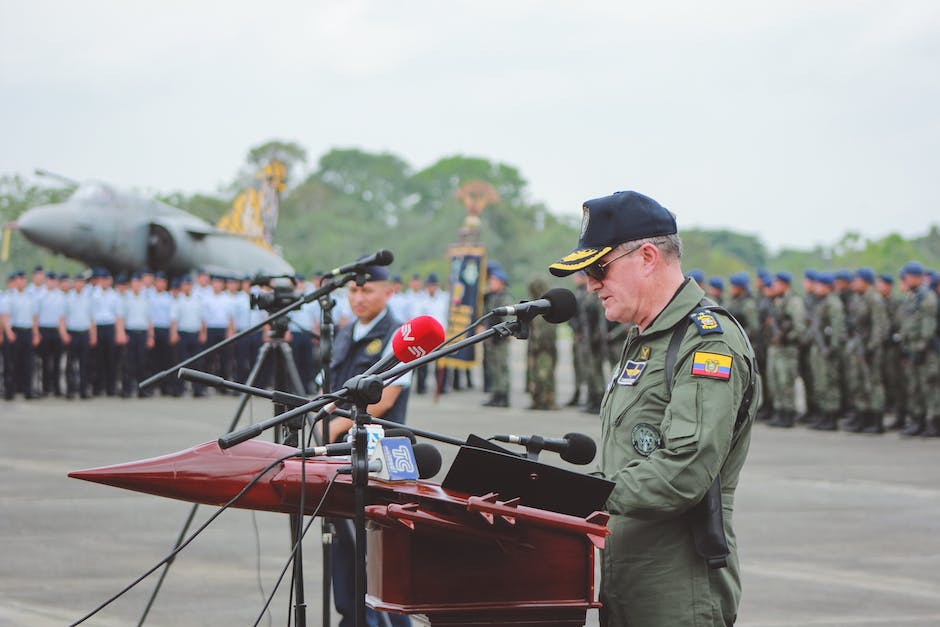 Benefits of Ledger Software
Organisations use ledger software for a variety of reasons, but one of the main benefits is the ability to keep track of financial transactions in a way that is accurate, efficient, and secure. With custom ledger software, businesses can track everything from invoices and receipts to payroll and tax information. This allows for better decision-making based on real-time financial data and helps ensure compliance with regulatory requirements.
In addition to improved financial management, ledger software also offers enhanced security measures, such as encryption and authentication features, which can help prevent fraudulent activities and protect sensitive data.
Another key benefit of custom ledger software is the ability to tailor it to meet the specific needs of a business. Companies can create a system that is customized to their industry requirements and workflows, eliminating the need for manual data entry and reducing the potential for human error.
Overall, custom ledger software provides businesses with an invaluable tool for managing their finances and staying competitive in today's fast-paced economy. Whether it's improving accuracy and efficiency or enhancing security measures, the benefits of custom ledger software are significant, making it a wise investment for any business owner.
Some of the players in the Ledger Software market
There are several main brands of ledger software available in the market. Some of these include QuickBooks, Xero, Sage, and FreshBooks.
QuickBooks is one of the most popular brands of ledger software due to its user-friendliness, ease of use, and wide range of features. It offers a variety of tools and functionalities designed to automate and streamline financial management processes for small business owners. However, some customers have reported experiencing glitches, poor customer support, and limited customization options.
Xero is another popular brand of ledger software that offers similar features and functionalities to QuickBooks. It also has a user-friendly interface and allows for automatic bank feeds and reconciliation. However, some customers have complained about slow and unresponsive customer support, limited customization options, and occasional glitches.
Sage is a more comprehensive ledger software that offers features such as project management, inventory, and payroll functionalities. It has an intuitive interface and is ideal for small and mid-sized businesses. However, some customers have reported experiencing slow data processing speeds and poor customer support.
FreshBooks is a cloud-based accounting software that is designed to help small businesses manage their finances. It is user-friendly, affordable, and offers features such as time-tracking, invoicing, and project management. However, some customers have reported experiencing limited customization options and issues with integration with other software applications.
It's important to note that these are simply some of the main brands of ledger software, and each has its benefits and shortcomings. When considering a custom ledger software development, business owners should take into account their specific needs and preferences to select the right solution for their business.
Benefits of off-the-shelf Ledger Software
Off-the-shelf ledger software has advantages for businesses that do not have specialized requirements. They are generally less expensive and provide features that meet the accounting needs of most businesses. Additionally, they offer the benefits of consistent updates, support, and compatibility with other software. This translates into a quicker setup time, fewer technical issues, and a lower learning curve for employees. Finally, off-the-shelf ledger software often comes with established integrations to payment processors and banks, streamlining the payment and reconciliation processes.
Limitations of off-the-shelf Ledger Software
Off-the-shelf ledger software can be a helpful solution for businesses that require basic financial recording and tracking. However, this type of software can have limitations that do not meet the specific needs of a business.
One significant limitation of off-the-shelf ledger software is that it may not be customizable enough to fit a business's unique accounting requirements. For example, if a company operates in a specific industry that has unique financial tracking needs, an off-the-shelf software may not have specific features that are required.
Another limitation is that off-the-shelf software can be too simplistic for businesses with complex accounting processes. For instance, if a business handles multiple transactions across different currencies or involves various tax laws, an off-the-shelf software may not have the necessary features to accommodate these complexities.
Furthermore, most off-the-shelf ledger software programs are built with general accounting guidelines that may not align with specific governmental regulations or business standards. This can put a business at risk of making errors, mistakes, or even facing legal issues if they don't follow the specific norms required.
Lastly, as off-the-shelf software is built with generally standardized features, it may not integrate well with other business software already in use. Thus, this can result in further inefficiencies and possibly additional manual work required.
In conclusion, off-the-shelf ledger software can be limited for businesses seeking customized solutions. While it can be helpful for standard accounting needs, it may not be compatible with the complexities and specificities of a business.
Is bespoke Ledger Software a viable option?
Bespoke ledger software is an incredibly valuable investment for businesses, offering a wide range of benefits that off-the-shelf software cannot provide. Firstly, bespoke or partially bespoke software is tailored specifically to the unique needs and requirements of a business. This means that the software can be designed to meet the specific needs and workflows of the business to improve business processes and efficiency.
One successful example of bespoke ledger software is a system developed for a mid-sized business in the finance industry. The business had previously relied on off-the-shelf accounting software but found that it did not fully meet their needs. By working with a bespoke software development company, the business was able to create a custom solution that better met their specific requirements. This included the ability to integrate with other software systems used by the business, automated data entry processes, and customized reports. As a result, the business was able to increase efficiency, reduce errors, and gain valuable insights into their financial performance.
Another example of the benefits of bespoke ledger software is a system developed for a large manufacturing company. The business had previously been using manually generated spreadsheets to track inventory and shipping information, which was a time-consuming and error-prone process. By working with a bespoke software development company, the business was able to develop a customized solution that automated much of the inventory and shipping tracking process. This included real-time updates on inventory levels and tracking of shipments from the warehouse to the customer. As a result, the business was able to reduce errors, improve efficiency, and gain better visibility into their inventory levels and shipping performance.
Overall, bespoke or partially bespoke ledger software is a highly valuable investment for businesses of all sizes and industries. By working with a reputable software development company, businesses can design a solution that meets their specific needs, streamline processes, reduce errors, and gain valuable insights into their financial performance.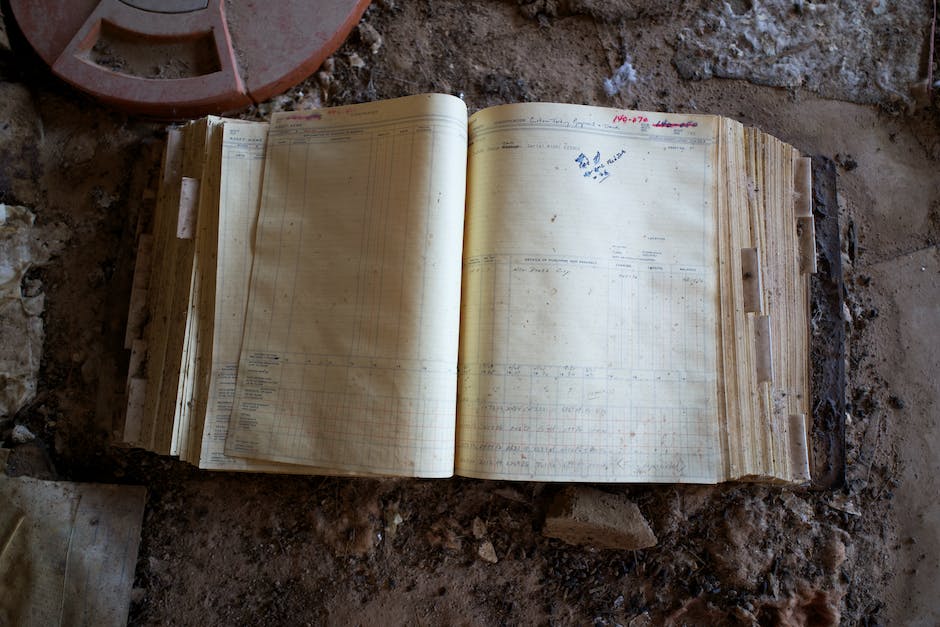 Fun facts about Ledger Software
Ledger software is becoming increasingly popular with businesses as it offers an effective way to keep track of financial transactions and increase accountability. In fact, according to a recent survey, 57% of businesses plan to adopt ledger technology within the next three years.
One of the biggest advantages of ledger software is its ability to offer secure and transparent transaction records. This is especially important for businesses that are looking to increase customer trust and accountability.
Another interesting trend in ledger software is the use of smart contracts. Smart contracts are self-executing contracts with the terms of the agreement between buyer and seller being directly written into lines of code. This trend is expected to continue to grow, especially within industries such as real estate and supply chain management.
Additionally, ledger software has the potential to significantly reduce transaction costs by cutting out intermediaries such as banks and other financial institutions. This can have a major impact on businesses that rely heavily on financial transactions.
Overall, as technology continues to evolve, businesses that invest in ledger software can expect to see significant benefits in terms of transparency, security, and cost reduction.
Ledger Software FAQ
1. Why should I opt for a custom ledger software instead of an off-the-shelf solution?
A custom ledger software is tailored to your specific business needs and workflows, which means it can increase efficiency, reduce errors, and offer more accurate insights into your financial data. Moreover, it can integrate smoothly with any existing software, such as accounting or ERP systems. Off-the-shelf solutions, on the other hand, are designed to meet the needs of a wide range of businesses, which may not necessarily align with your specific requirements.
2. How long does it take to develop a custom ledger software?
The development time for a custom ledger software can vary depending on the complexity of the system requirements. A simpler system with basic functionalities can take a few weeks or even less, while a more complex one with multiple integrations and custom features may take several months. However, the software development team will provide you with a realistic timeframe based on your specific requirements.
3. What features can be included in a custom ledger software?
A custom ledger software can include features such as:
- Customizable charts of accounts
- Detailed transaction tracking
- Advanced reporting capabilities
- Flexible user roles and permissions
- Integration with accounting systems
- Audit trails and activity logs
- Multi-currency and multi-language support
4. Can a custom ledger software scale with my business as it grows?
Yes, a custom ledger software can be designed to accommodate the growth of your business. The software development team can make sure that it is scalable and flexible enough to add new features and functionalities as your business needs change over time.
5. How secure is a custom ledger software?
The security of a custom ledger software is a top priority for any software development team. The software can include multiple security features such as:
- User authentication and verification
- Encryption of data
- Role-based access control
- Backup and disaster recovery systems
- Regular security audits and updates
6. How much does it cost to develop a custom ledger software?
The cost of developing a custom ledger software is dependent on several factors, including the complexity of the system requirements, the number of features, and the development time. However, a software development team can provide you with a free consultation and provide you with a rough estimate of the costs involved.
7. How do I ensure that the custom ledger software meets my business needs?
The software development team will work closely with you during the software development process to ensure that the system meets your business needs. A good development team will have a project manager assigned to your project who will liaise with you and make sure that you are involved in every step of the process. Additionally, they will provide you with regular updates and demos of the software during the development phase to ensure that it aligns with your vision.
Next Steps?
Looking to automate your ledger software and integrate your business systems? Custom ledger software is the way to go for streamlined financial management, increased accuracy, and reduced manual workload.
With our team of experts, we create bespoke ledger software that's tailored to your specific business needs. Our software solutions optimize workflow and ensure the efficient handling of financial transactions, full data confidentiality and security, and real-time data accessibility.
Whether you're seeking a cloud-based ledger application or require ledger system integration and data migration, our skilled developers are here to guide you through the process every step of the way. With our personalized technology, you'll experience increased productivity and profitability like never before.
Contact us now to learn more about our proven track record and how we can benefit your business with custom ledger software solutions designed specifically for your business. Don't wait - let's streamline your financials today!
Read more about the main software category
Cloud-based Applications
.
Other services in Cloud-based Applications category: