Bespoke Document Generation Software
What is Document generation software?
Document generation software refers to computer programs that help generate professional-looking documents automatically. Simply put, it is a tool that enables businesses to create documents such as contracts, invoices, reports, and forms quickly from predefined templates.
Contact us if you are wanting to have a
bespoke Document Generation application
developed?
Document generation software is used by businesses of all sizes and industries to automate their document creation processes. It enables companies to generate accurate and consistent documents, saving time and reducing the risk of errors caused by human intervention. Document generation software is also useful when creating personalized documents, such as sales proposals or presentations, as it allows for easy customization and personalization for individual clients.
The benefits of using document generation software are many. Firstly, it saves time by automating time-consuming document creation tasks. Secondly, it ensures accuracy and consistency, which is particularly important when creating legal documents or financial reports. Thirdly, it simplifies the document creation process, reducing the risk of errors and improving efficiency. Finally, document generation software makes it easy to collaborate with colleagues in real-time, making document creation a co-operative effort.
In summary, document generation software is an essential tool for businesses looking to automate their document creation processes. It is versatile, easy to use, and offers significant benefits in terms of time and cost savings. With customization and personalization features, it can also help businesses create documents that are tailored to individual clients, improving customer relationships and satisfaction.
What are the main functions of Document generation software?
Document generation software consists of multiple modules that work together to provide seamless and efficient document creation. Here are the main modules and functionalities typically found in document generation software:
1. Data Integration: This module includes the integration of data sources that document generation software utilizes. Integration may include using customer resource management (CRM) data, enterprise resource planning (ERP) data, or any other data source required to generate the documents.
2. Document Design: This module allows users to create document templates with advanced formatting tools and graphic design options. Customizable templates can be created with logos, header/footer, and a range of content blocks like tables, charts, and images.
3. Document Automation: The automation module of document generation software allows users to automate document creation by using conditional formatting, automatic text insertion, and dynamic formatting rules. This provides a consistent and efficient way of creating documents with a reduced risk of errors.
4. Document Assembly: This module enables the software to assemble documents by pulling together data from multiple sources and pre-existing templates. Document assembly provides users with an efficient way of generating documents in bulk without sacrificing quality.
5. Document Management: This module enables users to manage and store generated documents in a centralized location. An advanced document management system permits access rights, document version control, and audit logging functions for document management.
With these essential modules working together, document generation software can provide valuable business benefits. These include increased efficiency, reduced manual error rates, improved document quality control, streamlined workflows, and customized document creation.
Data / systems integration
Document generation software is often integrated with various types of systems, such as Customer Relationship Management (CRM), Enterprise Resource Planning (ERP), and Content Management Systems (CMS). These integrations are crucial to ensure that data is efficiently collected, processed, and presented in the desired format.
To enable integration, document generation software uses Application Programming Interfaces (APIs) and other tools. APIs enable the transfer of data between different systems in a standardized and structured format. Other tools, such as connectors or adapters, can also be used to facilitate communication between systems.
When considering integration, some key considerations include compatibility with existing systems, security, and performance. It is important to ensure that the document generation software can seamlessly integrate with the existing systems without compromising data or system security. In addition, system performance and scalability should be considered to ensure that the overall system can handle high volumes of document generation requests and data transfers.
Overall, integrating document generation software with other systems can significantly improve business operations and increase productivity. By streamlining data collection and processing, businesses can generate high-quality documents quickly and easily, saving time and effort.
Who uses Document generation software?
Document generation software, document automation software, and document design software are used by a wide range of organizations across various industries and verticals. Healthcare organizations, legal firms, financial institutions, government agencies, and large corporations all benefit from the capabilities of these software solutions.
In terms of organization size, both small and large companies can benefit from document automation software. Smaller organizations may use the software to simplify manual processes and increase efficiency, while larger organizations may require the software to handle high volumes of document generation and improve collaboration between teams.
Regardless of the industry or organization size, document generation software, document automation software, and document design software can provide significant benefits by reducing errors, streamlining workflows, and improving the overall document creation process.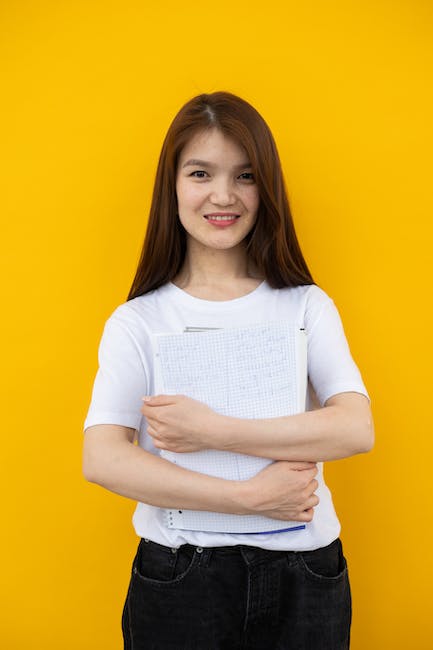 Benefits of Document generation software
Document generation software is a valuable tool for organizations that require consistent, high-quality documents. Whether it is generating invoices, contracts or proposals, document generation software streamlines the process and eliminates the need for manual document creation.
One major benefit of document generation software is its ability to save time and increase efficiency. Instead of spending hours creating documents, employees can use templates and automation features to create documents in a matter of minutes. This frees up valuable time that can be utilized on more important tasks, leading to increased productivity and improved business performance.
In addition, document generation software also ensures consistency and accuracy. With templates and predefined formats, all documents are created uniformly, reducing errors and inconsistencies. This helps to build customer trust and enhance the organization's professional image.
Another benefit of document generation software is its flexibility. With customization options, businesses can create documents that meet their specific needs and requirements. This ensures that all documents are tailored to the business's brand and messaging, enabling it to stand out in a competitive marketplace.
Overall, the use of document generation software can greatly benefit organizations by saving time, improving efficiency, ensuring accuracy and consistency, and enabling customization. In today's fast-paced business environment, this type of software can be a strategic advantage that sets businesses apart from their competitors.
Some of the players in the Document generation software market
Some of the main brands of document generation software include Windward Studios, Ecrion, Docmosis, Templafy, and Conga. Windward Studios boasts its user-friendliness and flexibility, allowing users to easily create and customize documents. Ecrion emphasizes its scalability and ability to integrate with other systems. Docmosis touts its speed and efficiency, claiming to be the fastest on the market. Templafy highlights its focus on data security and compliance. Conga offers a wide range of features, including contract management and e-signature capabilities.
Despite these benefits, some customers have reported shortcomings with these products. Windward Studios has been criticized for its lack of mobile responsiveness and limited design options. Ecrion has received negative reviews for the complexity of its interface and steep learning curve. Docmosis users have complained about the need for technical expertise to make the most of its advanced features. Templafy has been criticized for its high price point and limited functionality. Finally, Conga has faced complaints about its customer service and glitchy performance.
Benefits of off-the-shelf Document generation software
Off-the-shelf document generation software offers several benefits for business owners who need to create various types of documents. Firstly, it is typically more cost-effective than developing bespoke software as the development costs are shared across many users. Secondly, it allows for quick implementation and faster turnaround times as the solution is already built and ready to use. Thirdly, it is often easier to use as it has been tested and refined over time by developers and users. Lastly, off-the-shelf software may offer more features and functionality than custom software as it is developed to meet the needs of a wide range of users.
Limitations of off-the-shelf Document generation software
Off-the-shelf document generation software can be a quick and easy solution for businesses looking to automate document creation processes. However, there are certain limitations to using pre-made software that businesses should be aware of before making a decision.
Firstly, off-the-shelf software may not have the flexibility to accommodate all of a business's unique document needs. For example, certain branding guidelines or legal requirements may require specific formatting or content that is not built into the software. In these cases, a custom solution may be necessary to meet the business's requirements.
Secondly, off-the-shelf software may not integrate well with a business's existing systems. This can result in additional time and resources needed for data entry or manual manipulation of documents. A custom solution can be tailored to work seamlessly with a business's unique processes and systems.
Finally, off-the-shelf software may not be able to handle large volumes of documents or complex document generation processes. For businesses with high document output or intricate workflows, a custom solution may be necessary to ensure efficiency and accuracy.
Overall, while off-the-shelf document generation software can be a useful tool for businesses, it is important to understand its limitations and consider a custom solution if necessary.
Is bespoke Document generation software a viable option?
Bespoke or partially bespoke document generation software provides businesses with a number of benefits that can streamline document production, improve communication with customers and suppliers, and increase productivity. Below are some successful use cases and the benefits they enjoyed:
1. Insurance Claims Processing
A leading insurance company in the United States implemented a partially bespoke document generation software that would automatically generate claims letters and policy forms based on customer data captured in the company's CRM system. This reduced the processing time for claims and policy changes, and also improved accuracy and compliance with regulatory requirements.
2. Legal Document Generation
A law firm in the United Kingdom implemented a fully bespoke document generation software that would automate the production of standard letters and legal documents. This enabled the firm to produce documents quickly and efficiently, ensuring that all necessary information was included and reducing the risk of errors and omissions. As a result, the firm was able to handle more cases and increase revenue.
3. Customer Communications
A leading telecommunications company in Europe implemented a partially bespoke document generation software that would automatically generate customer communications such as bills, statements, and marketing materials. This reduced the time and cost of producing these communications, while also improving personalisation and accuracy. As a result, the company was able to enhance its customer experience and reduce customer churn.
The benefits of bespoke or partially bespoke document generation software include increased productivity, reduced processing time, improved accuracy and compliance, enhanced customer experience, and increased revenue. By automating document production, businesses can free up valuable time and resources to focus on more strategic activities, while also improving the quality and consistency of their documents.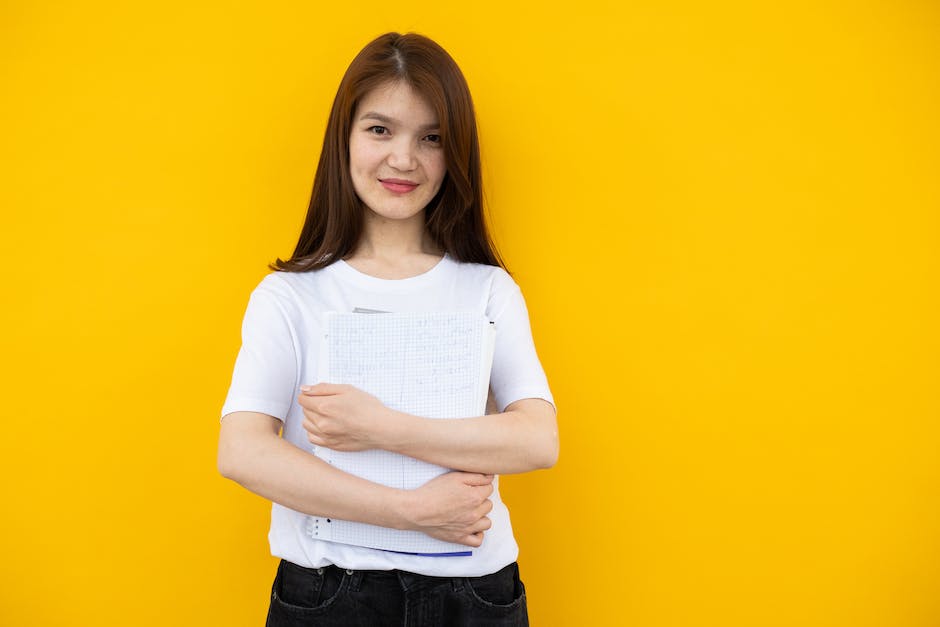 Fun facts about Document generation software
The document generation software market is expected to grow from $2.71 billion in 2019 to $4.17 billion by 2024, at a CAGR of 9%, indicating a massive upsurge in its adoption in different industries.
The global document automation software market is estimated to reach $2.8 billion by 2025. Document automation has become a go-to solution for businesses to reduce manual efforts, speed up processes, and achieve higher productivity.
Document design software solutions are gaining popularity, especially for companies that require designers to produce beautiful and functional documents without much training. These systems are also very useful for creating customized corporate documents, such as invoices, correspondence, and proposals.
Did you know that Microsoft Word is still the most popular word processor, and it is used by more than one billion people worldwide? However, when it comes to document generation automation and design, specialized software can provide more options and flexibility.
Another interesting fact is that companies waste an average of 20% of their time on manual document creation and management, which can be a significant drain on human resources and business results. Implementing document generation software can help businesses gain back those wasted hours and redirect that time towards strategic projects.
In conclusion, document generation, automation, and design software are essential tools for businesses to streamline document-related tasks, cut down on manual effort, and improve productivity. The market is expected to keep growing, and as technology advances, these tools will become even more useful and sophisticated.
Document generation software FAQ
1. What are the benefits of custom document generation software?
Custom document generation software provides a range of benefits, including increased efficiency, improved accuracy, and reduced costs. With bespoke software, you can automate document creation, standardize templates, and eliminate errors. This helps to increase productivity and decrease the time spent on administrative tasks. Additionally, with custom software, you can tailor the solution to meet your specific needs and integrate it with other software systems.
2. How does document automation software work?
Document automation software uses pre-defined rules to automate the creation of documents. The software pulls data from various sources, such as databases or spreadsheets, and uses this information to populate templates. This eliminates the need for manual data entry and ensures consistency across documents. Document automation software can also automate the approval and review process, streamlining workflows and improving collaboration.
3. How does document design software differ from other document software?
Document design software is specifically focused on the visual design of documents. It allows users to create visually appealing and professional-looking documents using templates and design elements. This can include graphics, charts, and branding elements. Document design software can be used in conjunction with other document software, such as document automation or document generation software, to create efficient and visually appealing documents.
4. How long does it take to develop custom document generation software?
The development timeline for custom document generation software can vary depending on the complexity of the project and the requirements of the business. A typical project can take several months to a year, depending on the scope and complexity of the project. The development process typically involves gathering requirements, designing the software architecture, coding, testing, and deployment.
5. What are the factors that influence the cost of developing custom document generation software?
Several factors can influence the cost of developing custom document generation software, including the complexity of the project, the platform on which the software is built, the number of features required, and the size of the development team. Other factors that can influence cost include the level of customization required and the level of support needed for the software.
6. Can custom document generation software be tailored to my specific business needs?
Yes, custom document generation software can be tailored to meet the specific needs of your business. The software can be designed to incorporate your unique workflows, data sources, and templates. By working with a development team, you can ensure that the software meets your business requirements and is tailored to your specific needs.
7. What kind of support is available after the software is developed?
Most bespoke software development companies provide ongoing support to their clients after the software is developed. This may include regular maintenance and updates, bug fixes, technical support, and training. The level of support provided will depend on the specific needs of the business and the terms of the development contract.
Next Steps?
If you're a business owner who understands the importance of streamlining your document generation process, then you already know the benefits of having a custom software solution. With bespoke document generation software, you can create professional, accurate and consistent documents in a fraction of the time it takes to do manually.
You may think that developing custom software is an expensive and time-consuming process, but it doesn't have to be. Our expertise in document generation software means we can work with you to create a solution that meets your specific business needs and budget. With our extensive knowledge and experience, we can help you achieve your business objectives by simplifying your document generation procedures.
At our software development company, we understand that document automation software, document design software, and document generation software are more than just buzzwords. They are the building blocks of efficient and effective document management systems that can save you time and money.
So, if you are interested in having bespoke document generation software developed or need some systems integration or data migration work undertaking, then get in touch with us. Our team is on hand to answer any questions you may have and will work with you to create an innovative and cost-effective solution that meets your business needs. Contact us today to find out more.
Read more about the main software category
Communication Applications
.
Other services in Communication Applications category: